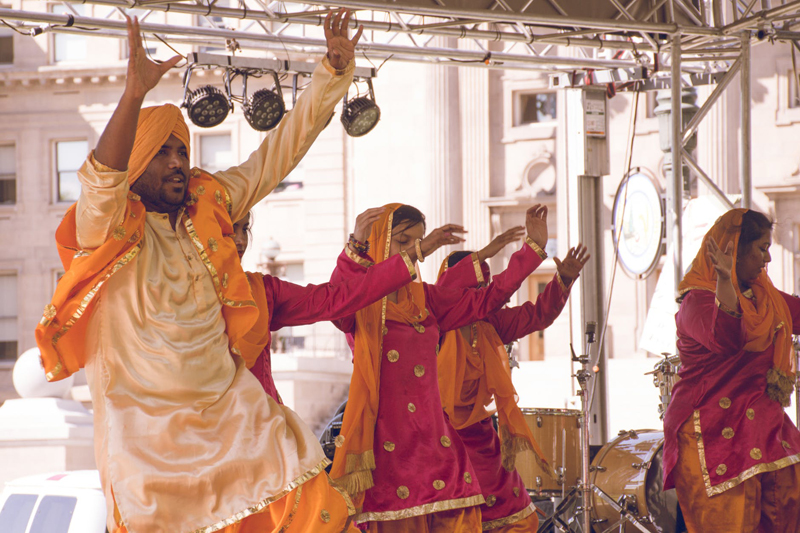 Upper body movement takes as much skill as lower body. Belly dancers have to incorporate both when dancing. It takes time and practice, so don't give up if you still have problems.

Remember that the torso connects both upper and lower body. The abdominal is a long muscle and when the muscle is strong, your body is protected. That is, you will not put much strain on your back.

The upper part of the abdominal and upper back are essential for chest isolations. Try placing your hand on your upper abdominal when pushing your chest out. You should feel that muscle move as your chest pushed forward. Place your hand on your upper back while you do the same move. Again, you should feel that upper back muscle.

Always think this when you do your chest isolations. Think to yourself first before making the movement, that your upper abdominal and lower back should be moving and nothing else. Focus on this and the movement will follow.

Most beginners use their lower body while doing chest isolations and have a difficult time keeping the lower body still. For instance, when doing chest lifts, beginners push the pelvis back. I always hear, "but that is the only way I can do chest lifts". However, that is not the correct way. You not only hurt your back, but the movement is incorrect.

Another mistake beginners make is using their neck muscle to give that momentum to the chest movement. The head should stay still. Beginners should practice in front of a mirror to see if the head is actually moving or not. Sometimes it is difficult to tell because although the neck is helping with the chest lift, there is little tension. The tension will come later when the pain creeps after practice.

Some beginners think that holding their breath helps. Breathing is constant and should not make a move. Relaxed breathing will give dancers better movement and less strain.

Still having trouble? Sit down and practice. There is no way that your lower body will move. The chest is free and able to do what you tell it to do. Again, if you need to think before making the move, do so.

Strengthen your core as always. Do some crunches and sit ups before chest isolations.


Editor's Picks Articles
Top Ten Articles
Previous Features
Site Map





Content copyright © 2023 by Ronnette Ramirez. All rights reserved.
This content was written by Ronnette Ramirez. If you wish to use this content in any manner, you need written permission. Contact Ronnette Ramirez for details.