Plain of Jars -Ancient Mystery in Laos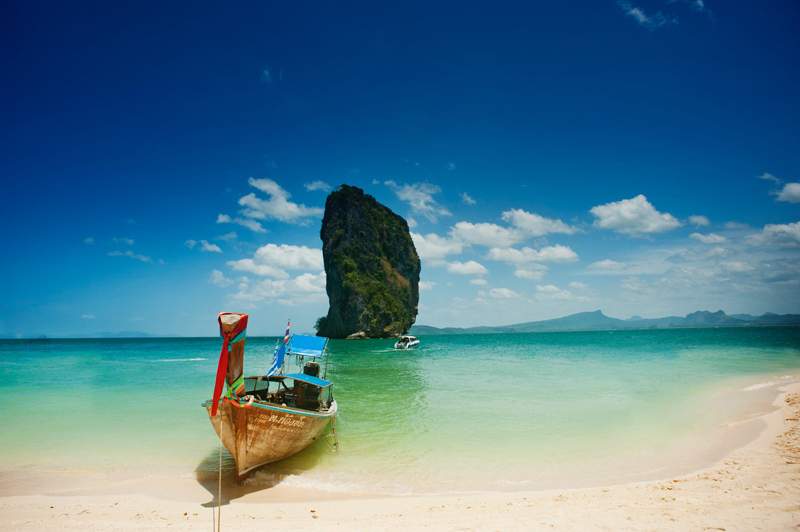 Outside the northern Laos city Phonsavan, the countryside is covered in inexplicably carved stones. Unlike those at Easter Island, these aren't decorated by etched faces. Instead, the tops have been removed then the center of the large boulders have been dug out. They are know as the Plain of Jars.
The huge, stone jars are spread out in various sites scattered from the southwest to the northeast of the city. What their original use is for, no one is sure of, though there have been a number of researchers working at the sites for years. The most prevalent theory is that they were used as funerary chambers, holding the dead, but the evidence is not consistent and there is no definitive reason for them. The mystery continues drawing tourists to the otherwise empty plains of northern Laos.
Each site requires separate admissions and cover many miles, so choose a few of the sites to visit. They are similar so there is no need to visit all of them. Three are highly recommended:
Thong Hai Hin (admission: 70cents) is the largest and most easily accessibly site with about 250 jars that weigh close to a ton each. The largest stone jar is said to have been a victory cup for the king and weighs six tons.


Hai Hin Lat Khai (admission 70cents) is further out from Phonsavan on a hill top enar Lat Khai. The area is populated by Laotian farmers who grow rice, bananas and avocados in the area. The vista is beautiful with a mixture of the ancient jars, beautiful hillsides and local villagers.
Like many areas in Southeast Asia, the Indochine War has left its mark, destroying numerous jars and dotting the landscape with craters
To visit the Plain of Jars, you will need to rent a motorbike from one of the shops on the main street of Phonsavan (about 1000,000kip/day). You can drive yourself out there with a decent map. The traffic generally light in the area and it's easy to get around, but if you are uncomfortable driving yourself you can always hire a taxi.
You can also book a tour from several hotels in Phonsavan, including Maly Hotel, Auberge de la Plaine des Jarres Bed & Breakfast, Chittavanh Hotel and the Vansana Hotel.
Be sure to stay on marked trails; Laos had more bombs dropped than have been cleared. Be safe on don't wander off the paths.
You can reach Phonsavan by bus from Luang Prabang or Vientaine in Laos or from Vinh, Vietnam.


Related Articles
Editor's Picks Articles
Top Ten Articles
Previous Features
Site Map





Content copyright © 2022 by Teresa Coates. All rights reserved.
This content was written by Teresa Coates. If you wish to use this content in any manner, you need written permission. Contact Hanny Suriadi for details.