Sustainable Gardening Book Reviews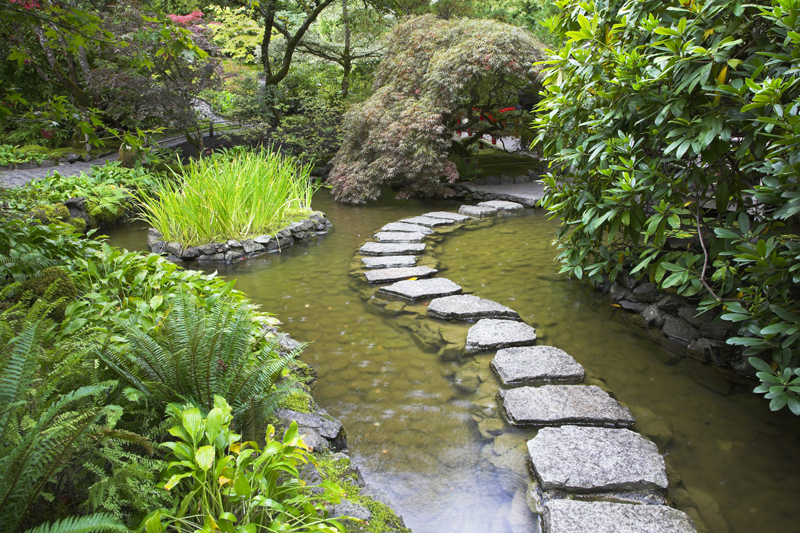 In recent years many people have embraced sustainable gardening. A number of gardening books stress earth-friendly approaches, including the following titles.

The second edition of "Gaia's Garden-A Guide to Home-Scale Permaculture" by Toby Hemenway was released by Chelsea Green. For city and country gardeners alike, this comprehensive book explains how to garden with nature. It is illustrated with color photos and color drawings.

The author provides all the basics from nurturing the soil the natural way to creating permanent plantings that provide food for humans and food/habitat for beneficial insects, birds, and other beneficial animals. Readers can learn all about choosing suitable plants and creating appropriate eco-friendly garden designs. There are profiles of all the recommended plants. One chapter focuses on water conservation and water catchment/harvest systems. There is also a helpful list of drought resistant plants.

Throughout the book there are handy tables, charts, and lists of all sorts. This also has a helpful glossary. The appendix has a helpful table of all the recommended plants.

Gaia is the subject of a book from MIT Press. "Scientists Debate Gaia-The Next Century" was edited by Stephen H. Schneider et al. This groundbreaking book presents essays by 63 leading experts. These works explore every aspect of the Gaia hypothesis.

It features introductions by James Lovelock and Lynn Margulis, who originally introduced the Gaia concept during the 1970's. This is illustrated with photos as well as line art. Throughout the book are helpful and informative diagrams and tables of all sorts.

This title examines pretty much everything that is known about Gaia. Each expert presents a different aspect of the subject as it is experienced around the world. The authors explain the history of the earth and the processes and cycles in which the principles of Gaia are expressed. This book is organized into five sections. It looks at the earth's history and natural cycles as well as the role of humans. Some of the chapters look at specific locations or events around the world, such as the role of the Amazon in climate.

"A Year On the Garden Path-A 52-Week Organic Gardening Guide" by Carolyn Herriot was released by Earthfuture Publications. This was so popular that it is now in its second edition. This title is a must-have, especially for novice gardeners. This reader friendly title is packed with practical information. There's even an inspirational garden poem at the beginning of each month. It is illustrated with photos and line art.

As the title indicates, it tells what to do each week. This has an easy to use table of contents listing the activity and the recommended plants week by week. It covers edible crops and ornamentals along with garden crafts, such as pressing flowers.

For each week, there are details on various gardening chores and recommended plants with tips on growing them. Throughout the book are boxes with special recipes, plant profiles, and additional tips.

"The Little Book of Garden Heroes" by Allan Shepherd was released by CAT Publications. Whether you're an experienced gardener or just a beginner, this has something to offer. This small book belongs in every gardener's library. The author devotes chapters to three groups of beneficial organisms.

You can learn all about the helpful worms and other creatures that make compost happen and enrich the soil. Another chapter deals with pollination and ways to attract pollinators to the garden. To help cope with garden pests, check out the chapter on garden predators of which the ladybird is one example. There is also a chapter on companion and beneficial plants, such as those used for compost teas.

One section provides additional sources of information, such as organizations, and websites. The websites are arranged by garden topic, such as pollinators.



Related Articles
Editor's Picks Articles
Top Ten Articles
Previous Features
Site Map





Content copyright © 2023 by Connie Krochmal. All rights reserved.
This content was written by Connie Krochmal. If you wish to use this content in any manner, you need written permission. Contact Connie Krochmal for details.