Dealing with Poison Ivy and Poison Oak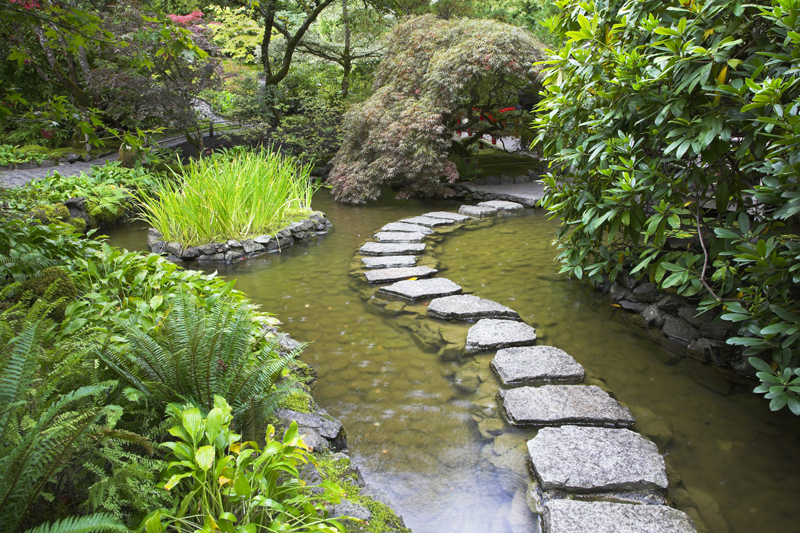 Poison ivy and poison oak pose serious problems for some gardeners. People differ greatly in their susceptibility. While some can touch the plants without developing a rash, others aren't so lucky.

If you haven't been exposed to the plant before, the safest approach is to play it safe and avoid all contact if possible. Otherwise, you could end up with a rash.

Prevention is the best approach. Don't let the plants become established in your yard. The seeds are spread around by birds, which eat the fruits. This explains how a poison ivy plant can spring up in the middle of a hedge.

Poison ivy is very common in the East where I garden. I pull the seedlings as soon as I see them so they can't do any damage. Wearing rubber gloves, I pull the seedlings and place them in a plastic shopping bag. After removing and putting the rubber gloves in the bag, I put the bag in the trash. Using this method, I have minimized my exposure to the plant over a period of years.

When I moved into my previous home, the plants were already established in the back yard where they were growing up tree trunks. For two years I continued to spray Round-up on the plants until they finally died. When using this herbicide, be careful to not get it on your garden plants.

After working around poison ivy, it is safer to throw away the clothes you were wearing. I don't like to take chances and try to launder them. The same goes for my shoes. I threw away a pair of tennis shoes after I walked along a patch of poison ivy during a garden club tour.

It is possible to get poison ivy during the winter months after the leaves have fallen. Oil from poison ivy can remain on tree trunks, shrubs, and other nearby plants. This explains how some people get the rash from firewood, tree trimming, and cutting firewood.

Gardeners can be exposed to poison ivy without directly touching the plants. Dogs and other pets can brush against poison ivy and spread the oil to humans.

Burning brush is another means of exposure, and I have known this to happen. Whenever poison ivy plants are burned, this releases the plant oils into the smoke. Susceptible individuals that breathe the smoky fumes can develop poison ivy rash internally.

If you believe you've touched the plant, wash the area thoroughly using cold water. There are pre-exposure lotions/creams that reportedly prevent the rash. These are applied to the skin before you go out, and washed off after you return indoors.

Once the rash begins to develop, it isn't spread by scratching. For serious cases, always seek medical attention, especially if large portions of the body are affected.

All you can do for minor cases is use a soothing cream, lotion, or cold compresses. These will temporarily lessen the itch. Only time will make it go away. Avoid hot showers and hot baths as they will make the itch worse.

There is a very helpful book on dealing with poison ivy. "A Field Guide to Poison Ivy, Poison Oak, and Poison Sumac-Prevention and Remedies" by Susan Carol Hauser is a Falcon Guide that was released by Globe Pequot Press. It is now in its third edition. This is illustrated with color photos and line drawings. Printed on the back cover is a metric ruler to use for identifying the plants. There are maps showing the distribution of the plants in the U.S.

This comprehensive title covers everything you need to know. The author explains all about the oil, which is called urushiol. She evaluates all the different treatments, including jewelweed and other folk remedies.

Throughout the book there are helpful charts and tables.



Related Articles
Editor's Picks Articles
Top Ten Articles
Previous Features
Site Map





Content copyright © 2023 by Connie Krochmal. All rights reserved.
This content was written by Connie Krochmal. If you wish to use this content in any manner, you need written permission. Contact Connie Krochmal for details.