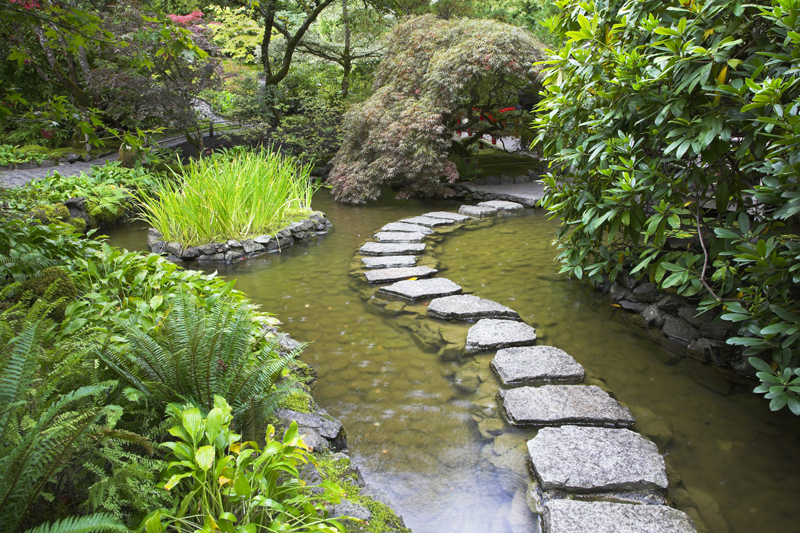 Any season is a perfect time to dip into a good gardening book. Here are reviews of some useful titles.

"Tips from the Old Gardeners" was compiled by Duncan Crosbie. Published by Conari Press/Red Wheel, this engaging volume looks at folk lore and tried-and-true gardening advice. These tips are organized into chapters by topic. This title covers a wide range of subjects.

A chapter on healing herbs provides a brief history of herbal healing. The author also profiles traditional herbs, such as calendula.

The author also looks at companion planting and non-chemical ways to deal with garden pests. He has practical ideas on coping with slugs, fruit-eating birds, weeds, moles, and about every other type of garden pest.

One chapter is devoted to tips on planting and sowing seeds. Another has suggestions on how to stimulate plant growth with plant teas and other concoctions. There is also a chapter urging gardeners to help other gardeners.

"Down to Earth-Practical Thoughts for Passionate Gardeners" by Margot Rochester was released by Taylor Trade. The author emphasizes the pleasure of gardening. In her view a garden is a place to enjoy and not spend hundreds of dollars and countless hours toiling over fussy plants and becoming obsessed with creating the picture-perfect landscape. Her approach is perfect for organic gardeners for she foregoes the usual chemical pesticides. This book will inspire new gardeners in particular. Other gardeners will learn ways to make gardening easier and more enjoyable.

In the first chapter, the author lays out her basic approach—gardening on the cheap without a formal garden design. This book devotes a section to each season. For each season, the author suggests the best plants along with seasonal gardening tips.

In the final section, she has advice on how to garden the easy way as we age. She encourages gardeners to follow their hearts and ignore all the usual rules. She also shares some of her gardening mistakes.

"Oh Garden of Fresh Possibilities-Notes from a Gloucester Garden" was written and illustrated by Kim Smith. This handsome hardcover was released by David R. Godine. From cover to cover, this is a delight to read. Destined to be a classic, the writing and art bring Smith's garden to life on the pages. Readers can learn how the author created her garden step by step over a period of years.

Throughout the book, the author sprinkles garden poetry, garden quotes, and folklore. Each chapter focuses on a particular plant, garden feature, a specific aspect of garden planning or approach to gardening. The author advocates gardening with nature and growing plants for butterflies and other wildlife.

Smith shares her gardening experiences and recommends the best plant varieties of peonies, roses, annuals, and other types of plants. The appendix has additional information of interest, such as a list of plants for butterflies and forcing plants into bloom during the winter.

Regional and state gardening guides are very helpful. I highly recommend the second edition of "Gardening Notes for South Carolina-A Garden Book for Zone 7-B, 8-A." By the Columbia Garden Club, this is distributed by the University of South Carolina Press. Printed on recycled paper and illustrated with line drawings, this is a must-have for gardeners in those zones. In addition, this would also be useful to gardeners in other areas because much of the basic gardening information applies to other regions, such as water gardening, and tree planting.

From beginning to end, this book presents all the basic gardening information one needs for those zones. This has all sorts of useful lists and tables. It tells what to do in the garden month by month. Throughout the book are boxes with inspiring garden poetry and quotes.

In addition to gardening, this also covers related activities, such as drying and preserving flowers.



Related Articles
Editor's Picks Articles
Top Ten Articles
Previous Features
Site Map





Content copyright © 2022 by Connie Krochmal. All rights reserved.
This content was written by Connie Krochmal. If you wish to use this content in any manner, you need written permission. Contact Connie Krochmal for details.