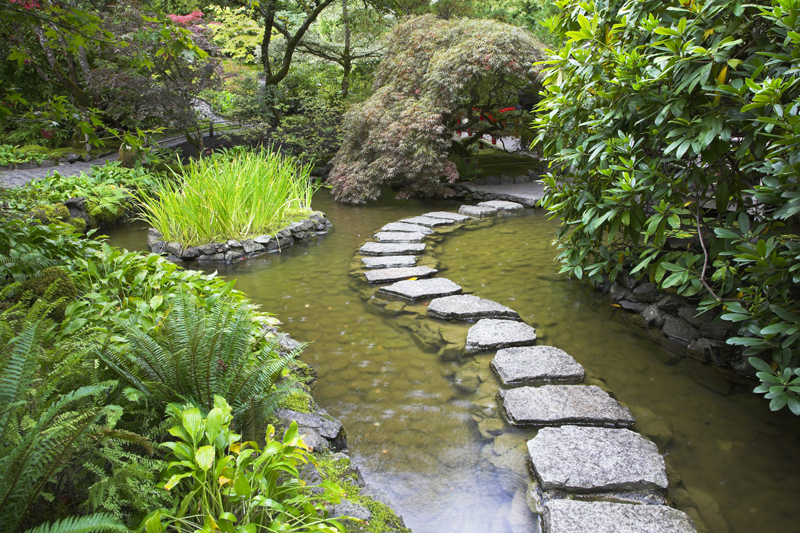 In recent years there's been growing interesting in all sorts of native plants. Many natives and wildflowers are now available at nurseries. Here are reviews of some native plant books for different areas of the country.

"A Guide to Florida Grasses" by Walter Kingsley Taylor was released by the University Press of Florida. These grasses also occur in the South and Southeast. This title is beautifully illustrated with 500 lush color photos and line drawings. A handy metric ruler to use when identifying the plants is printed in the inside cover.

This definitive guide features over 200 common and rare grasses. This covers all the basics on botany and the different parts of the plants. There is an in-depth introduction to grasses and their uses.

The plants are arranged alphabetically by tribes. Within each tribe, they appear alphabetically by Latin name.

For each tribe there is a general introduction. The grass profiles have color photos of the entire plant and the flowering stems. There is a complete plant description of each species and its parts, details on its life cycle, habitats, distribution in Florida and elsewhere, and details on its flowering times. This title has a handy glossary.

"Plants of the Texas Coastal Bend" by Roy L. Lehman et al has drawings by Eveline May Jackson and Kim Keplar. This title also includes a CD with 750 color photos. Published by Texas A & M University Press, this is part of the Gulf Coast Studies series. This title updates and expands a 1975 classic book by Fred B. Jones.

The introduction provides a complete background on the area, its climate, geology, topography, and soils. There are also easy to use keys to the families.

This book covers all the different types of plants. This has a general description for each family. There are individual descriptions for each species along with details on its soil preference, bloom time, common names, habitats and locations. There are drawings for many of the plants. The appendix lists the color photos on the CD by the family name. There is also a glossary of terms. Measurements are in the metric system.

"Wildflowers of Massachusetts, Connecticut, and Rhode Island In Color" is by William K. Chapman et al with drawings by Philippa Brown. Published by Syracuse University Press, this definitive guide covers both common and rare species of the area. Illustrated with 400 lush color photos, this is essential for nature lovers. Reader-friendly, it is jargon-free and easy to use. The flowers are organized into sections by color. Under each color these are organized by the appearance of the flowers and/or leaves.

This also has a glossary of terms as well as a visual glossary of flower types, leaf shapes, and so on.

For each plant profile, this gives the common and Latin names, family name, time of flowering, an easy follow description using metric system and inches along with other information, such as how a plant got its name.

"Enchanted by Prairie" features breathtaking photos and commentary by Bill Witt as well as an essay by Osha Gray Davidson. Released by the University of Iowa Press, it is part of the Bur Oak series. This title presents the grandeur of the prairie and the sense of place it provides. Rather than surveying the entire region, this provides an intimate look at some of the plants and habitats. The photos are memorable in their own right, such as one of big bluestem grass serving as the backdrop for the rising moon.

The introductory essay by Davidson is thought provoking. He presents a natural history of the area, noting that only remnants of the vast prairie remain following the conquests of the pioneers and subsequent development. Using examples from American literature, he calls for urgent action to preserve the remaining areas. He looks to the future when a sustainable way of life returns to the region.



Related Articles
Editor's Picks Articles
Top Ten Articles
Previous Features
Site Map





Content copyright © 2022 by Connie Krochmal. All rights reserved.
This content was written by Connie Krochmal. If you wish to use this content in any manner, you need written permission. Contact Connie Krochmal for details.