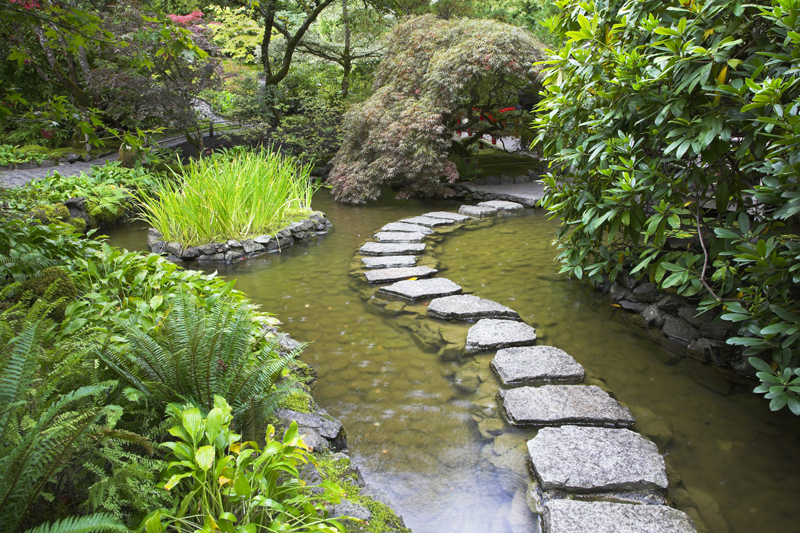 The tea plant is a species of camellia. Originally native to Asia, its origins are obscure. Cultivated since early times in parts of Asia, it was known by around 3000 BC in China. Initially, the Chinese used it for medicinal purposes.

Apparently it was taken from China to India and other places in Asia. Buddhist monks introduced it to Japan. India became a major exporter by the 1850's. The West received tea via the Turks during the 1600's. When it first reached London, the custom was to throw away the liquid and consume the tea leaves.

This is a large shrub that can be over 50 feet in height. To make harvesting easier, it is pruned to keep the plant short and bushy.

Depending on the climate it can be evergreen or semi-evergreen. This has scented pinkish or white flowers with yellow centers. These are 1½ inches across and open singly or in clusters of two to five.

In cold climates it can be grown in pots. These can be placed outdoors for the summer months and brought indoors or into a greenhouse for the winter.

Tea plants have elliptic or lance-shaped leaves. These reach two to five inches in length. The leaves become bright green and leathery as they age. The edges are toothed. The aroma comes from oil glands on the foliage. The quality of the tea is affected by a number of factors, including the soil, weather, elevation, and location.

As with the camellias, the tea plant likes a moist, well drained soil that is rich in organic matter. It prefers an acidic pH (4.0 to 6.0). Water during dry periods as it can't tolerate drought.

This will grow in partial shade or full sun. Hardy to zone nine, it does best in a sub-tropical or tropical climate.

Though it is still grown commercially in Asia, the plant is also widely cultivated in other parts of the world, including Africa and Latin America. Earlier, there were a number of tea plantations in the U.S. Only one remains. The Charleston Tea Plantation is on Wadmalaw Island.

Harvesting can begin when a plant is two to four years old. Regular harvesting is done as each new flush of leaf buds emerge. The terminal bud and the first two or three leaves immediately below are plucked. The leaves shouldn't be crushed during harvest.

The highest quality tea comes from the very tender leaf buds that aren't fully open. This is used for white tea.

The fresh leaves are cured or processed in various ways, depending on the type of tea that is desired. Black and green teas are processed in different ways.

Because tea plays such an important role in Japanese culture, Japanese gardens often have a tea house where elaborate tea ceremonies take place.

To learn more about tea and tea rituals, there's a delightful book from Inner Ocean Publishing. "Tea Here Now" by Donna Fellman and Lhasha Tizer features remedies, meditations, and ideas on how to use tea for relaxation and renewal. This enlightening title presents the history of tea and its uses throughout the years with the emphasis on China and Japan.

Throughout the book are poetry and other literary quotes featuring tea. This explains how to make a proper cup of tea. It covers the health benefits of this drink. Readers can also learn about creating tea ceremonies and rituals, and customized tea blends. The authors explain how tea rituals can become a form meditation.



Related Articles
Editor's Picks Articles
Top Ten Articles
Previous Features
Site Map





Content copyright © 2022 by Connie Krochmal. All rights reserved.
This content was written by Connie Krochmal. If you wish to use this content in any manner, you need written permission. Contact Connie Krochmal for details.