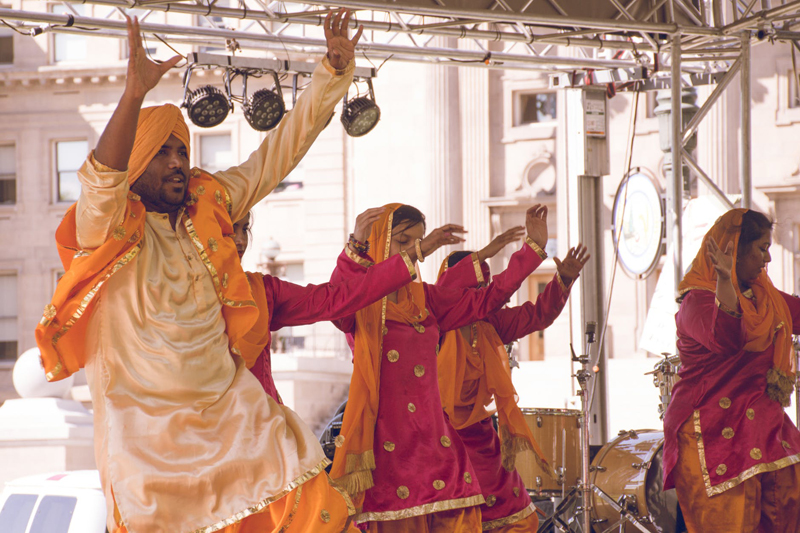 In this day and age, everything is game. Music, art, food, clothes, and just about anything can be fused, creating a different result. Belly dance is no exception.

The world is getting smaller and smaller. We have what we need at our fingertips. Information hits us like bullets, and keeping up is a challenge.

Once upon a time, different dances stayed in their region. A performer from Africa would dance in front of an audience in Chicago, for example, and the crowd would just be in awe. It was the real deal. The peformance would have been difficult to reproduce in America.

Now, with the way we travel and technology, one can learn how a certain dance is done in Africa. For the most part, we have more time to do things we like in this society. We don't have to struggle to get the job done. Jumping on a plane, taking lessons from someone in Africa, coming back to the states to teach it and being able to talk to the teacher in Africa, via internet is the way things get done. Take your pick at any other type of dance. The result is the same.

Everyone wants to have their shot in creating something new and fresh. Something that will keep the audience on their feet and wonder what the hell just happened on that stage. As entertainers and dancers, we want the audience to go home and talk about what they saw. This brings us up to what has been going on. In case you may wonder, dancers are fusing different moves. The result, Flamenco Gypsy, Gothic Tribal, Hip Hop Belly Dance, and Flamenco Belly Dance. I know I'm missing a big list of others, but you get the idea.

Belly dance has had its changes as well throughout the decades. There are some who embrace change and those that do not. Tribal belly dance is a newer form of belly dance, but even as we speak, there are some different elements being added to it. There is gothic belly dance and there are other Tribal dancers who add elements of hip hop.

Recently, our dance troupe did a Hip Hop Belly Dance fusion routine. We chose costumes that were not Tribal and not traditional belly dance. We wore punk leggings, denim cut shorts, fish nets for the arms, colored extensions for the hair, skull and cross bones for the cut off tank top, and 80's style jewelry. I'll say this much, we broke the scene that was on stage. We were different and well, mission accomplished.

Does fusion work? Ask the women who know more than one type of dance. They will tell you that it does. It keeps things fresh and alive. It keeps creativity on the move. Music has certainly not kept to the rule, so why should dancers? Furthermore, there is more unity. A group of Flamenco dancers will welcome a group of belly dancers to perform at their event. At a belly dance performance, you will probably see a woman dance to a fusion of both Flamenco and belly dance.

Those who are traditional may question and be the worst critics of fusion. Even to this day, it makes me sad when I see how instructors put one another down. When I was looking at the Turkish traditional dances, it seemed that most instructors argued that if you were not from that region, you shouldn't be talking.

A dance, is a dance, is a dance. A 1,2,3 a 4,5,6 to the beat of your imagination, 7&8. Fusion is the craze!


Editor's Picks Articles
Top Ten Articles
Previous Features
Site Map





Content copyright © 2023 by Ronnette Ramirez. All rights reserved.
This content was written by Ronnette Ramirez. If you wish to use this content in any manner, you need written permission. Contact Ronnette Ramirez for details.