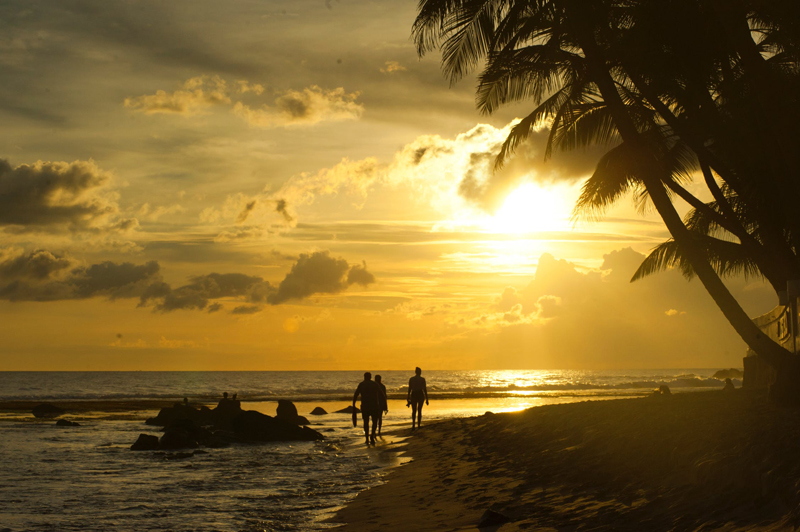 The crisp clean Caribbean waters are home to some of the most spectacular fishes ever seen. It is due largely to the vast differences in the underwater landscapes of the region, and the coral reefs that have grown over centuries along the edges of some of the volcanic Islands. Other factors like the weather, plant life and fossils seem to play a significant role, in creating and harboring these magnificent water treasures. While there are many scientific explanations, its mystery is deepened and beauty defined in these paradisaical regions of our planet.

Yachting is huge in these parts, and many chartered vessels consume the waterways bringing in huge profits to the tourism industry. Still, the fish industry is supported by the likes of sport fishing, tournaments, deep sea fishing, and exporting of seafood. Yet it does not end there, because Fish Mongers on these Islands sell their catch partaking in the resources of their waters to earn a living. Fish is plentiful, names and appearances are exotic, fun, and unique. Some have cool names like Mutton Snapper, Grouper, Yellowtail, Yellowfin Tuna, Shark, and Swordfish, while the other fish dudes are named, Jack Crevalle, Amberjack, Billfish, Marlin, Flying Fish, Wahoo, and Kingfish. For the imaginative, this could invoke thoughts of a fish gang, one of brute force to be reckoned with, in some underwater back alley with fins flying everywhere.

To these dudes I say, let's take it to the grill or my frying pan. So without further ado, I give you
this great Fish Fry recipe . . .

4 4 oz pieces of Grouper (or any fish of your choice)
4 Cloves of Garlic
1 tbsp. of English Thyme Leaves
1 Habernero or Scotch Bonnet Pepper
6 African Thyme Leaves (or substitute with Basil)
2 Limes
1 tbsp. of Fine Salt
1/4 tsp. of Ground Black Pepper
1 tsp. of Paprika
1 C. of All Purpose Flour

Method:
Place fish in a large shallow dish
Juice Lime and add Salt to fish pieces
Let this rest for 20 minutes
Rinse fish and pat with a dry towel
Combine Garlic, Hot Pepper, English and African Thyme, in a
food processor or a mortar and pestle and grind into a thick paste
Cut 1/4 inch slits into fish and fill with the seasoning paste
Sprinkle with the Black Pepper
Combine flour and paprika in a shallow dish
Heat oil in a deep skillet on medium heat
Coat fish well with flour mixture, and fry until golden brown
Serve on Bread or with a side of Peas & Rice




Editor's Picks Articles
Top Ten Articles
Previous Features
Site Map





Content copyright © 2019 by Deborah Barocas. All rights reserved.
This content was written by Deborah Barocas. If you wish to use this content in any manner, you need written permission. Contact Nick Marshall for details.