Basic Beading- How to Follow Peyote Patterns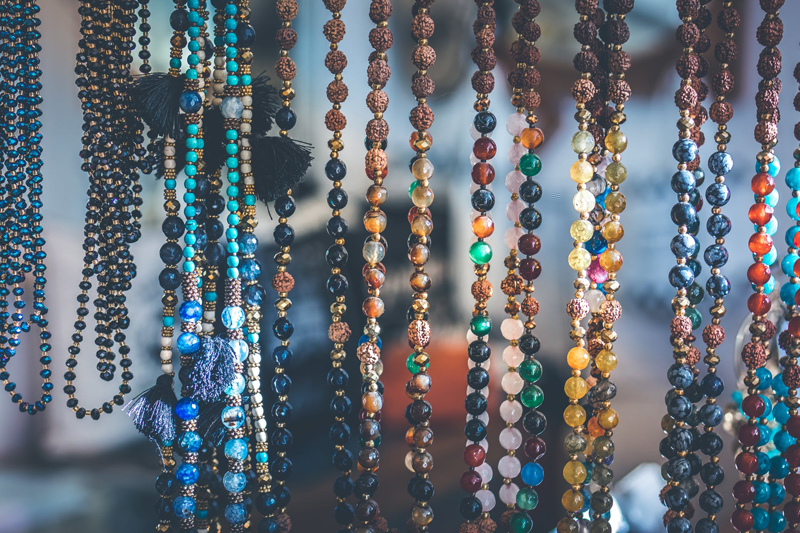 Recently a friend of mine told me she found patterns difficult to follow. She tried both word charts and graphed patterns.
If you want to know how to do flat peyote, there is a tutorial for that
here
. Suzanne Cooper wrote a fantastic tutorial for doing tubular peyote, which is making peyote tubes that can be turned into amulet bags
here
.
For both of these, I used the same pattern. The flat peyote bead has the beads oriented horizontally, and the tubular has them oriented vertically. Both techniques have their place. The flat peyote bead, beaded flat then zipped up the edge is a very clean look and looks wonderful strung with bigger accent beads as a bracelet. The tubular peyote is the technique used most in amulet bags and for beading around objects. When you're working with more than 8 beads around it doesn't look as thready, it's also a lot more flexible than the even count flat peyote bead, so I use that technique when flexibility matters like the bangle bracelet in the related links.
For both beads, you'll need
thread
needles
2 colors of beads. Any sort of seed bead will do. I used Delicas.
Flat Even Count Peyote Bead
Start with about 2 feet of thread, that's enough to do a couple beads. Thread on a stop bead and then the first 8 beads in the pattern. They are numbered in the graph at the bottom going from left to right. The next bead you'll after those 8 is the first bead of the second row going from right to left.
You can see that after the first row, a row works up in 2 passes, working right to left, than left to right. You add bead 9, pass the needle and thread through bead 7, add bead 10, and work to other side, then work the next row left to right the same way to complete one row. When you finish the pattern, turn it so it's horizontal, then zip the edges together to create the bead. Tie the two loose ends of the thread in a tight knot, and weave the ends in.
Tubular Peyote Bead
Tubular peyote is just a little bit trickier, because you do a step up every row that offsets the pattern. Different beaders use different methods to keep track. Some people use a cross stitch magnetic ruler and clipboard to keep track on their patterns, other people use a sticky note to keep track. I usually use a marker since most of the patterns I do aren't in books and are patterns I print off. I've also used a sheet protector on the pattern and a dry erase marker to keep track.
Start by threading on 8 beads, and tie into a circle.
For the next row, you go back through the first bead, and add bead 9, go through the next bead, and add bead 10, go through the next one, and add bead 11, go through through the next one, and add bead 12.
Then you pass your needle and thread through beads 1 and 9, and add bead 13.
Each row is offset in a spiral as you work because of the step ups at the start of each row, and you work continuously around in a spiral.
After you add the last bead, weave in your ends and you are done.
Beads shown on a vintage steel double pointed knitting needle from my collection.
You Should Also Read:
Basic Beading- Brick Stitch
Basic Beading- Even Count Flat Peyote
Beaded Bangle Bracelet


Related Articles
Editor's Picks Articles
Top Ten Articles
Previous Features
Site Map



Follow @shala%5Fbeads
Tweet





Content copyright © 2023 by Shala Kerrigan. All rights reserved.
This content was written by Shala Kerrigan. If you wish to use this content in any manner, you need written permission. Contact Shala Kerrigan for details.