Record Keeping for your Quilts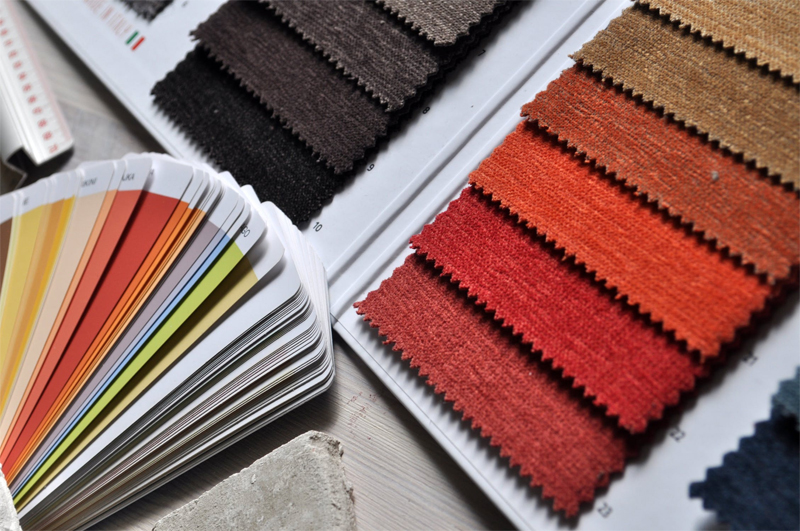 Do you keep a record of the quilts you make? Are you able to trace back and retrieve vital information about the quilts you have given away? Is it an important element of your quilting creativity, or are you just interested in the creation?

I can remember when I first started quilting – all I wanted to do was create. I didn't place much importance on keeping a record, although I did keep photos of all the quilts and crafts that I made, especially those that I'd gifted to others. I kept a small photo album with a photo of the quilt (not always a great photograph), and on occasion I would write the date on the back of the photo, but that was all I was bothered to do. What a pity, I didn't realise just how much I would regret not keeping a more detailed record of my creations – especially those that I've designed from the start. Designs that came straight from my minds eye would often be created in a slight fit of frenzy, and I wouldn't give time to writing the basic details down.

I had a rather bitter experience about 15 years ago, that helped me sort out my approach to my record keeping, which I have continued to this very day.

In 1990, I was approached by a lady who had heard of me though a friend, and she commissioned me to make a queen size quilt for her daughter's 21st Birthday, which was in four months time. I was so excited – my first commission. The mother didn't seem to mind what pattern I used as she wasn't a quilter and didn't know about any patterns or her daughters' preference for any pattern. Blue was her daughters' favorite colour so I set about designing a quilt in blues. In the end I chose the Ohio Star pattern. Mother gave me cash to purchase the fabric and I was off and creating. Four months to make a queen quilt, and of course I was going to hand quilt it. As I started to get the fabrics ready for cutting I started to think of my regrets for not keeping records of my quilts that I'd made previously and I had a great idea. I'll make a little book about the making of the quilt. I was sure the mother would be impressed and it would be nice to have a record to go with the quilt to give to her daughter. So I photographed all the stages as I went along (remember this is pre-digital days) and waited impatiently for the photos to come back to see the results. I purchased a very nice hard cover book which I covered with the border fabric of the quilt and inside was I placed a chronological account, photographs and fabric samples of the making of the quilt. Needless to say, time ran short and I found myself hand quilting sometimes up to 8 hours each day.

To my utter delight the quilt was finished on time and it was a fantastic accomplishment. It was beautiful and I was so excited. I rang Mother and arranged for her to come to my home and collect it (and make the final payment). I had rehearsed in my mind how the meeting would go – I would show her the quilt first and after she'd admired it and ooh and arhhhed, I would then get the book out and offer it to her. She would be so appreciative of the effort I'd put into the quilt and the book and she'd also be delighted with the hand stitched label I had created and attached to the back of the quilt. This is how I imagined it would be when Mother came to collect the quilt.

This is what happened: Mother arrives, in haste as she's running late for an appointment. Comes in, hands me the money, she picks up the quilt (without opening it to look at it) and then makes for the door. I stop her and show her the book I have also made; she takes it, again without looking then heads out the door and into the night.

I cried for a week. How could she? How COULD she? After a while I calmed down and started to realise this experience was teaching me that not everyone has the same adoration for hand craft, not everyone has an appreciation of the effort that goes into creating a quilt from a flat piece of fabric, and there is a thing called "handyman overkill" when it comes to record keeping!!

I've never thought that record keeping was for prosperity, or for others to read when I'm long gone, but more for my use now, as I create more and more. Obviously, this may be a means for future historians to keep track of quilt trends of our time, but I don't focus on record keeping for that reason alone. I've kept a record of each quilt I've made, when it was made, what the inspiration or motivation was, and I've also kept fabric samples of each quilt. My Quilt record consists of a small album that has plastic pockets. This works well, as I can just flick though and find the details I'm looking for.

Do you keep records of your quilts? I would be interested to hear from quilters as to how you keep track. Do you use a book or something more elaborate? Please click to the forum and let me know how you keep records for your quilting. I'm sure your suggestions will help all our BellaOnline quilters and I look forward to your responses.




Related Articles
Editor's Picks Articles
Top Ten Articles
Previous Features
Site Map





Content copyright © 2022 by Judie Bellingham. All rights reserved.
This content was written by Judie Bellingham. If you wish to use this content in any manner, you need written permission. Contact Judie Bellingham for details.