Underwater Caribbean Part I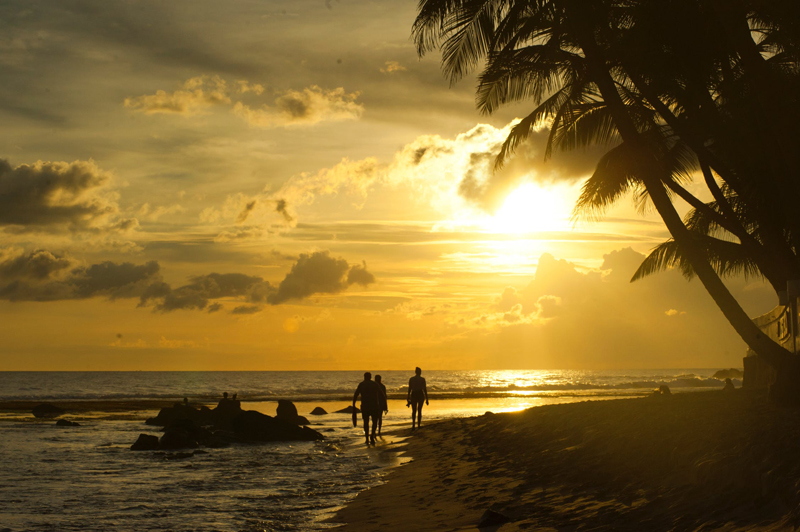 Bimini Road, Bahamas
Just 50 miles from the coast of Florida, the island of Bimini found passing fame as a tropical pied à terre for Ernest Hemingway and legions of sports fishermen. In 1968, however, a pilot spotted a strange formation submerged just off the shore of North Bimini. Divers later discovered a half-mile trail of limestone boulders, around 10 feet across, lying in around 15 feet of water. In places, the sides of the blocks were disconcertingly sharp, as if the work of masons. The cold analysis from numerous geology teams has since established that the so-called "Bimini Road" is the result of natural erosion in limestone beachrock. For others, the discovery of the stones is the fulfillment of a 1939 prophecy by psychic Edgar Cayce that the lost city of Atlantis, which disappeared some 12,000 years ago, would rise again. Either way, the stones are a popular shallow water dive site.

West Caicos Wall, Turks and Caicos
The Turks and Caicos islands are notable for their powdery white beaches and scattered cays, and the excellent snorkeling around the Caicos Bank. Scuba divers, however, appreciate better than most that the Turks and Caicos are little more than the upper portion of a vast underwater canyon, a very pleasant tip of an iceberg. Venture a few hundred yards from the islands' famed beaches and the terrain plunges into the cold, dark depths. One of the best known sites is a short boat ride west of Providenciales, where a wall plunges from an underwater depth of 35 feet to over 6,000. The area is abundant in thick coral, sponges and fans near the sunlight, while large pelagic patrol the stronger currents around the depths. Look out for sharks, rays and turtles, among others.

Dean's Blue Hole, Bahamas
The legacy of an era when sea levels were much lower, and water working its way through the limestone rock caused the occasional collapse, blue holes are scattered across the Bahamas chain. The most famous is the Devil's Blue Hole, one of the deepest seawater holes in the world. Accessed from a quiet cove off Long Island, the entrance to the hole is in 10 feet of clear water, where the sand trickles over the lip into a stunning cavern below. The blue hole plunges to a remarkable 600 feet, and opens out to 300 feet wide in places. Nowadays, the site is a year-round snorkel and dive Mecca, and also hosts an annual free-diving championship in April.



Related Articles
Editor's Picks Articles
Top Ten Articles
Previous Features
Site Map





Content copyright © 2023 by Nick Marshall. All rights reserved.
This content was written by Nick Marshall. If you wish to use this content in any manner, you need written permission. Contact Nick Marshall for details.