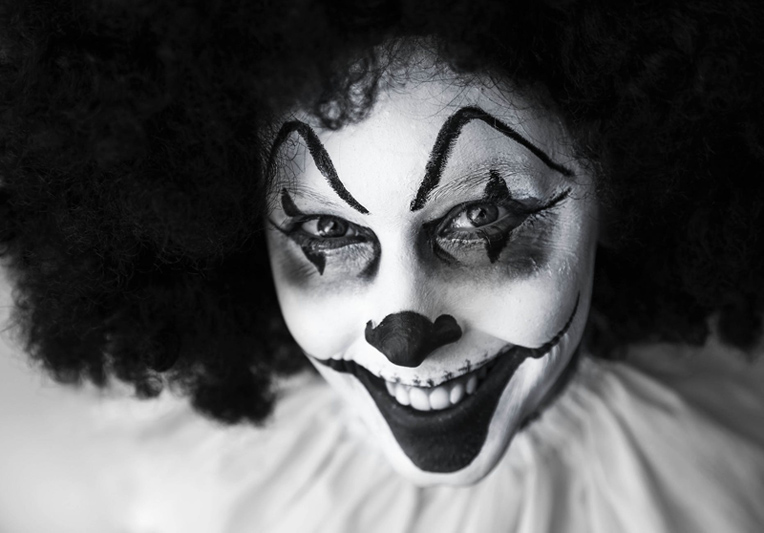 Written and directed by Kevin Smith
Release Date: 21 July 2006
Running Time: 97 Minutes
Editor's Rating: 3.5 out of 4 Egg O' Mooby Muffins


Let's set a scene:

It's ten years since Clerks. Dante is driving to work in another beat up car, and he pulls into the parking lot of the Qwik Stop like he's been for ages now. He absentmindedly unlocks the shutter door, and lifts. Hey, at least the lock doesn't have any gum stuffed in it. As the shutter lifts, flames burst into Dante's view from inside the store.

The shutter door slams shut. In disbelief, Dante lifts it up again, and the flames meet him once more. Color swells into his cheeks (and the scenery) as he calls 911.

Fast forward. Fire engines blare as hoses extinguish nearly the last twenty years of Dante Hicks's life. Then Randal Graves, as if nothing has changed, arrives for work late and walks into the charred entrance of the store, oblivious. He walks out dumbfounded.

Well, it's nice to know some things never change.

I called Clerks a low-budget film with a college-level vocabulary. Clerks II is a five-million-dollar film with the same vocabulary, made to look like its counterpart. There's a good amount of old ground tread upon here, but most of the time it seems like a reunion between old friends more than an Austin Powers sequel.

On a personal note, I remember the excitement for this film when it was announced, and finally seeing it was an awesome experience, because I shared it with the people who I had watched Clerks with the first time, the audience the film was marketed to in the first place. To paraphrase Kevin Smith, if Clerks eerily echoed my high school days, Clerks II even more eerily mirrored those first few years out of high school that no one warns you about.

That time when you're nervous, scared, and trying to figure out what exactly you're going to do with your life. Feeling the clock ticking because you know now that it's on you to make it on your own, to discover your place in the world. And worrying that the choices you're making are all the wrong ones. And then somehow? They all seem to work out.

Alright, back to the review.

The plot is pretty similar to the original, except the stakes have raised. Granted, that's supposed to happen between acts in movies, but it apparently can happen in movies about broke losers. Dante's found a new woman who has basically taken over his life and wants to move him to Florida. Since the incineration of the Qwik Stop, Dante and Randal have been working at their local Mooby's, the recurring fast-food chain in Smith's movies headed by Mooby, the golden calf. The film takes place on Dante's last day, as he's preparing to leave for Florida.

All of the humor from the original, the nasty, dirty, profanity-laden yet somehow multi-syllabic dialogue is back and better than ever. Smith's dialogue is sharper and more shocking, and attacks more cultural topics of the day than it does simple potty humor. Don't get me wrong though, this film is loaded with it. Potty humor, sex, debates on racial slurs, debauchery, and a little bit of drugs just to round it all out.

Brian O'Halloran and Jeff Anderson (Dante and Randal) slip into their old roles like an old shoe, and they deliver Smith's lines like old pros. Newcomers to the Smith canon Rosario Dawson and Trevor Fuhrman are perfect in their roles as Becky and Elias. Dawson's Becky, the manager at Mooby's, holds a flame for Dante but has a mouth like Randal. She's the perfect blend of sexy and funny and can deliver an awesome one-liner. Fuhrman as Elias is great because he's the complete opposite of Randal, a sheltered Christian mama's boy, and he's someone Randal is out to destroy.

There's something really touching about coming back and watching this film. Movies from my past always seem to pull some kind of string, but Clerks II pulls a bit more than I expected it would, it reminded me when I was afraid and needed a good laugh. Nowadays, I find more than ever it's more important to laugh. And it happens to come through commiseration much more than we might think.

**I own this film, but I watched it using my Prime Instant Video subscription because I couldn't be bothered grabbing it off the rack. Like most Kevin Smith movies, leave the kids at home for this one.**


Related Articles
Editor's Picks Articles
Top Ten Articles
Previous Features
Site Map





Content copyright © 2023 by Ricardo Castano IV. All rights reserved.
This content was written by Ricardo Castano IV. If you wish to use this content in any manner, you need written permission. Contact Ricardo Castano IV for details.