Crohn's Disease And Infertility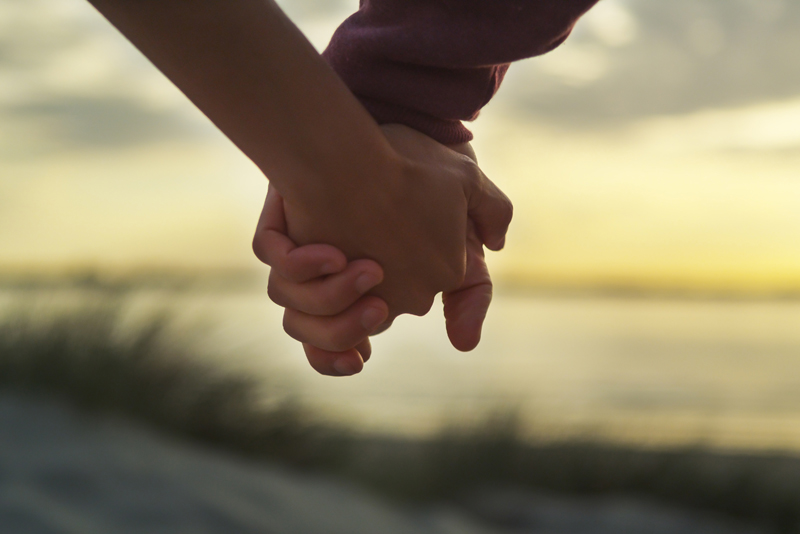 Although much attention has been focused on celiac disease as a cause of infertility and miscarriage, Crohn's disease may also have an impact on fertility via multiple nutrient deficiencies, auto-immune factors, widespread inflammation and inflammatory cytokines.

Crohn's disease is characterized by inflammation throughout the large and small intestines which can severely compromise nutrient absorption - especially folic acid - and may produce inflammatory substances which could interfere with normal fertility.

Additionally, surgery which may be performed to remove portions of the intestines can result in scar tissue and adhesions within the pelvis which could also endanger fertility.

Remedying the nutrient deficiencies known to be associated with Crohn's disease could be an important key to improving fertility in Crohn's patients. Ask your physician about switching to sub-lingual nutrients which are available as sprays and drops that are absorbed through the mouth mucosa or under the tongue allowing any absorption problems in the gut to be by-passed. It is relatively easy to find sub-lingual folic acid, vitamin B12 and other nutrients such as vitamin-D sub-lingual spray.

Another strategy of interest is the use of low-dose-naltrexone which is a prescription drug; this strategy is being used to treat both Crohn's disease and infertility. This line of treatment may improve fertility while lending stability to the digestive tract when other medications may be undesirable.

Ask your physician about the merits of following and anti-inflammatory diet with plenty of fish oil, and other anti-inflammatory foods; anti-inflammatory supplements could hold another key to conceiving successfully with Crohn's.

A number of studies have set out to measure the specific nutrient depletions which are prevalent in patients with Crohn's. One such study (1) measured blood levels - and red blood cell levels - of nutrients in 24 patients and 24 healthy subjects discovered that patients with Crohn's disease had comparatively far less vitamin A, E, B1, B2, B6 and folic acid, which are all important fertility nutrients.

Another similar study (2) analyzed nutrient levels in 279 Crohn's patients and discovered that 85% were deficient in essential nutrients, especially iron, calcium and also - to a lesser degree - zinc, protein, B12 and folic acid.

Interestingly, yet another study (3) looked at nutrient levels of patients who had Crohn's disease, but who were in long-term remission. Even though their disease was not active their bone mineral levels were lower than average and their blood had significantly lower levels of: beta-carotene, vitamins C and E, selenium, magnesium, and zinc, and glutathione peroxidase, an important antioxidant.

A further study (4) of 137 Crohn's patients also confirmed that many with the disease have lower levels of iron, vitamin B12, and folate, all critical fertility nutrients.

One important consequence of low levels of B-vitamins, specifically B6, B12 and folate is a tendency towards developing increased serum homocysteine levels. These B-vitamins are essential for proper 'methylation' which is a very important process within the body and high homocysteine is a byproduct of poor methylation.

High homocysteine is not favorable for fertility and pregnancy and is associated with increased birth defect risks. It may be important to check blood levels of homocysteine if you have Crohn's disease and are trying to conceive; if homocysteine levels are high they can usually be reduced with therapeutic use of B12, B6 and folate.

Deficiency of folic acid is a special concern in women with Crohn's disease given the protective effect of this nutrient on healthy baby development. One study (5) set out to evaluate how adequately 100 patients with Crohn's disease absorbed folic acid compared to 20 healthy controls. After administration of a set dose of folate blood levels were assessed, results showed that only 75% of the Crohn's patients had normal folic acid levels after taking the supplement, 9% showed virtually no discernible rise in folate levels at all.

A comprehensive list of the nutrients known to be deficient in people with Crohn's is provided by the website www.crohns.net and includes the following: vitamin A, Beta carotene, Vitamin D, Vitamin E, Vitamin K, Vitamin C, Vitamin B1, B2, B3, B12, Folic acid, biotin, calcium, magnesium, iron, zinc, selenium.

Ask your physician about nutrient testing and re-nourishing your body with easy to absorb supplements such as sub-lingual products, this extra levels of care could hold the key to better fertility and a healthier pregnancy and baby.

This article is purely for educational and informational purposes and is not intended to substitute for medical diagnosis or treatment or nutritional advice for which you should consult a physician or dietitian.

Would you like articles like this delivered to your email weekly? Sign up for the Bellaonline newsletter, it's free and you can unsubscribe anytime you like.

References:

Kuroki F, Iida M, Tominaga M, et al. Multiple vitamin status in Crohn's disease. Dig Dis Sci 1993;38:1614-1618.
Rath HC, Caesar I, Roth M, Scholmerich J. Nutritional deficiencies and complications in chronic inflammatory bowel disease. Med Klin 1998;93:6-10.
Geerling BJ, Badart-Smook A, Stockbrugger RW, Brummer RJ. Comprehensive nutritional status in patients with long-standing Crohn disease currently in remission. Am J Clin Nutr 1998;67:919-926.
Imes S, Pinchbeck BR, Dinwoodie A, et al. Iron, folate, vitamin B-12, zinc, and copper status in out-patients with Crohn's disease: effect of diet counseling. J Am Diet Assoc 1987;87:928-930.
Steger GG, Mader RM, Vogelsang H, et al. Folate absorption in Crohn's disease. Digestion 1994;55:234-238.


Related Articles
Editor's Picks Articles
Top Ten Articles
Previous Features
Site Map





Content copyright © 2022 by Hannah Calef. All rights reserved.
This content was written by Hannah Calef. If you wish to use this content in any manner, you need written permission. Contact Hannah Calef for details.