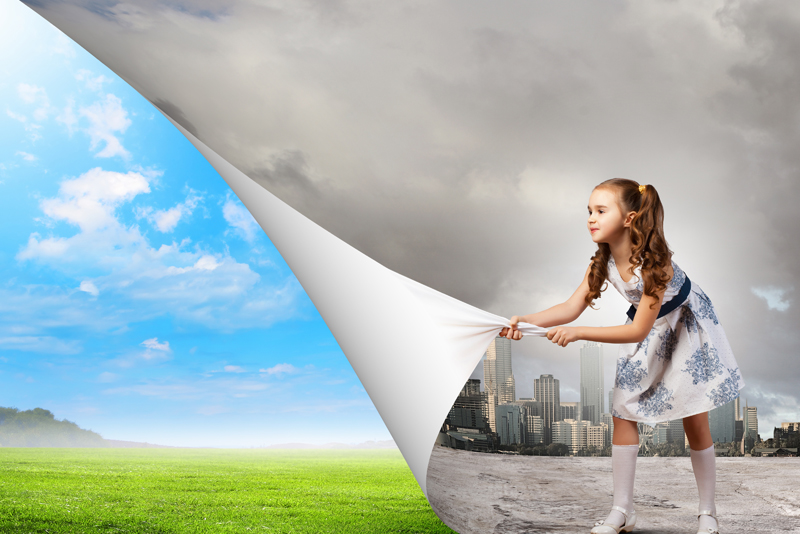 A five years old girl with an old man was walking by the bank of a river. She was asking a lot of questions as the boats were anchoring and leaving the bank of the river. People were loading and unloading the goods; some were catching fish, shrimps, crabs or oysters only with a net, a spear, a trap or a hook and line. The old man was replying to all of her questions with great patience. After twenty years, the girl came back to the favorite place of her childhood with her child. However, to her surprise, she found that high rise building, shops and factories had populated the riverbank she used to play. Her child asked, 'Where is that mighty river that you have talked about, mom?'

'It has been stolen, dear'; her mother could say no more.

The whole world is facing this problem. A lot of rivers around the globe are in danger. Though governments and some groups of conscious people are trying to save those rivers, the result is not pleasing. The rivers have lost their beauty and natural resources. There are some other reasons that are making the life of living organisms of the rivers at risk. In every country reasons of this problem is almost the same. The common reasons are- increased population, industrial wastage, opening of sewerage line into the river, making colonies by the bank of the river, inadequate dredging, construction of dam and many more. New technologies like channelization or making reservoir are also among the possible factors of descending marine life of rivers. Because of pollution fish, crabs and other aquatic animal are almost at the stage of extinction, let alone the small microorganism.

The amount of different types of big fishes has decreased in most of the rivers, let alone other small animals that are really important for the aquatic ecology. This is a great threat on bio diversity of both the land and water.

But some good news like removing dams from the Sandy River and Rappahannock of USA and an remarkable uplift of polluted river 'The Singapore River' have really made me hopeful. Sports like boating, swimming are encouraging people to visit these riversides. It also has proved that these water bodies can offer a lot of ways of entertainment and may open new ways of earning. This will also be a great help for the marine life and the ecology of the area as well as a great resource for the country.

Let's hope that one day all stolen rivers of the world will be rescued and this world will be a better place to live.



Related Articles
Editor's Picks Articles
Top Ten Articles
Previous Features
Site Map





Content copyright © 2022 by Farjana Amin. All rights reserved.
This content was written by Farjana Amin. If you wish to use this content in any manner, you need written permission. Contact Farjana Amin for details.