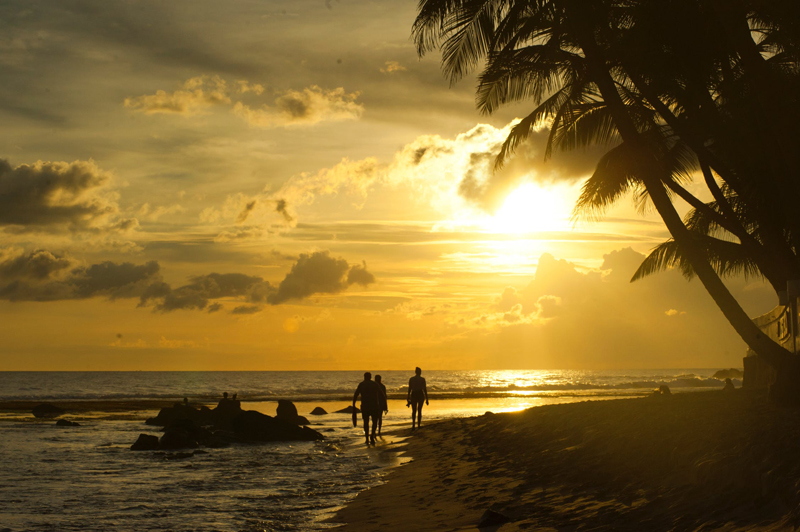 While many associate Bob Marley with Caribbean music, the area is a rich melting pot of myriad styles that today are a dramatic departure from reggae. In the English speaking islands, reggae, soca, ragga and dancehall are still the standards, particularly around carnival time. In the French islands, the sweet melodies of zouk dominate, while the Spanish islands share merengue, bachata, salsa and reggaeton between them.

The Caribbean has produced music superstars who have made their name in the states, such as Rihanna, Sean Paul and Shaggy, but a handful of living legends provide a good starting point for getting in touch with Caribbean music.

Juan Luis Guerra
The Grammy award winning musician from the Dominican Republic has toured throughout the world and enjoyed collaborations with some of the most famous musicians worldwide, from Sting to Enrique Iglesias. Singing in Spanish, English and Taino, 'JLG' has a string of successful albums that combine beautiful bachata-based ballads with fast-paced merengue and salsa standards. Moreover, this Caribbean icon has consistently broached social and political topics in the hope of highlighting inequalities and injustices in both the DR and greater region.

The Mighty Sparrow
Now in his mid 70's, Trinidad's The Mighty Sparrow is the greatest remaining Calypso icon, who cut his teeth in the carnival Calypso tents in the heyday. Listen to his lilting, horn-driven songs and you will be transported to the real Caribbean, albeit from another time. In the tradition of Calypso, his lyrics are witty, often scurrilous and able to pinpoint the contradictions and delights of Trinidad's multicultural society.

Jimmy Cliff
Now in his mid 60s, Jamaica's Jimmy Cliff still performs in live shows that showcase his bounding energy and magnificent voice. While his music output has understandably dwindled from his heyday in the 1970s, his back catalogue is still a cornerstone of Jamaican and Caribbean music.

Ruben Blades
While Blades' native Panama is on the fringes of the Caribbean we celebrate here, his music carries the unmistakable salsa and Latin rhythms that exploded in popularity in the 1970s as part of the Fania All Stars label. Now in his 60s, Blades is a musical colossus who has played with all the heavyweights, and tackles equally robust topics with the typical salsa energy.

The Caribbean is one of the last bastions of great musicians and big bands, as proven in Buena Vista Social Club. Music is such an integral part of weekly and carnival life, that the trend can only continue – witness the eagerness of US and European stars to record with Caribbean artists.



Related Articles
Editor's Picks Articles
Top Ten Articles
Previous Features
Site Map





Content copyright © 2018 by Nick Marshall. All rights reserved.
This content was written by Nick Marshall. If you wish to use this content in any manner, you need written permission. Contact Nick Marshall for details.