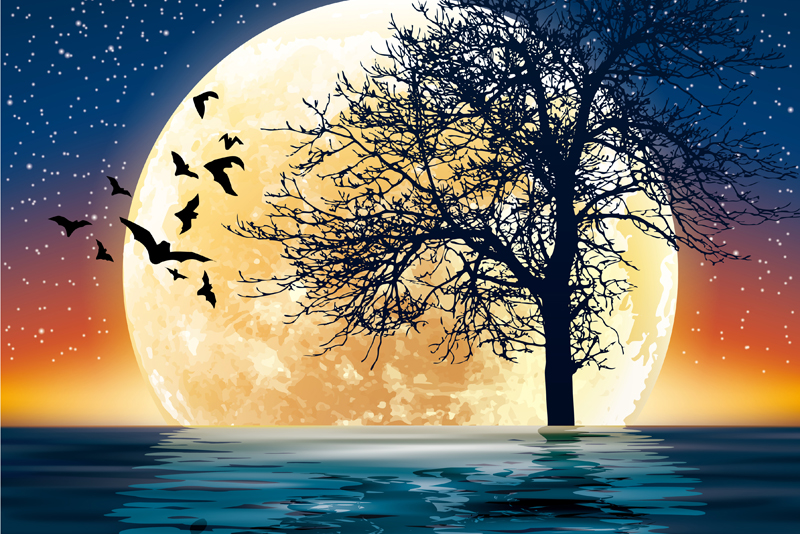 Frequent earth quack, flood, Tsunami and other natural disasters and climatic changes are enough to make people aware about living green. To make the October thirty first a real green and spooky day a lot of options and opportunities are floating around. Many shops and stores are offering costumes, bags, chocolates and other products related to this occasion.

Many of us will go for those offered by the shops. Some will choose to make hand made Halloween dresses, Jack-o-lantern, trick or treat basket to mark the occasion. Whatever the choice is, it's better to choose green and safer products and that will be helpful for the health of children and as well as for the environment. It was really difficult to find organic food, Eco friendly products and costumes for Halloween five to six years ago. This year most of the shops and producers are very careful about presenting green products for the occasion. Some companies have reduced the price of their Eco friendly products. It's really a great treat for our environment.

Candle can be used instead of electric light to reduce energy inside a pumpkin. However, if it is really necessary to use electric bulb, then it's better to use fluorescent bulbs that will do a great job in reducing energy. For parties, Reusable and washable napkins can be used. I have found 16-oz. Bowl, pack of 50 at $8.50, 7" Plate, pack of 50, at $6.50 and recycled paper napkins, pack of 100 at $5.00. But the price may very according to the company. Though many companies are producing Eco friendly products, but I've found most of them very costly.

While giving chocolate and candy, choose harmful colorless candy, many stores are selling organic chocolate also. Using pesticide free organic pumpkin for a Jack-o-lantern is another step for enjoying a green Halloween. If you can't have an organic one then keep the pumpkin inside a bowl full of water for four to five hours and that will reduce the harmful effect of pesticide. Now, many animals are storing food for the coming winter, so, keeping the seeds of the pumpkin on a plate and placing somewhere outside of your home will help these creatures a lot. After the occasion, decompose your pumpkin to make a fertilizer for your garden.

Buy reusable bags, cartons and basket as trick-or-treat buckets instead of plastic bags. Children will be also aware of using green products. Another bag can be added with it for collecting litters. Every year people spend a lot of money for buying costumes, chocolate, and other items only for this occasion. We may curtail a little amount and donate it to any charitable fund.

Fall opens the door of having leaves of different shapes and colors, dry twigs and branches. Use these to make scary shapes and faces and decorate your lawn and door with these. You may make a witch door-hanger with the help of these natural things. Make a vampire scarecrow using old dresses and fill it up with dry leaves and papers. Find a bag made of cotton or, make bag using old bed sheet and curtain, paint scary faces on it. Hang it on the hand of your vampire scarecrow. Place it at the front of your door or, lawn and use it to collect litters, it will remind your neighbor and the children to keep the place clean.

Enjoy the holiday and have a green Halloween!



Related Articles
Editor's Picks Articles
Top Ten Articles
Previous Features
Site Map





Content copyright © 2023 by Farjana Amin. All rights reserved.
This content was written by Farjana Amin. If you wish to use this content in any manner, you need written permission. Contact Farjana Amin for details.