Basic Beading- Making Loops with Wire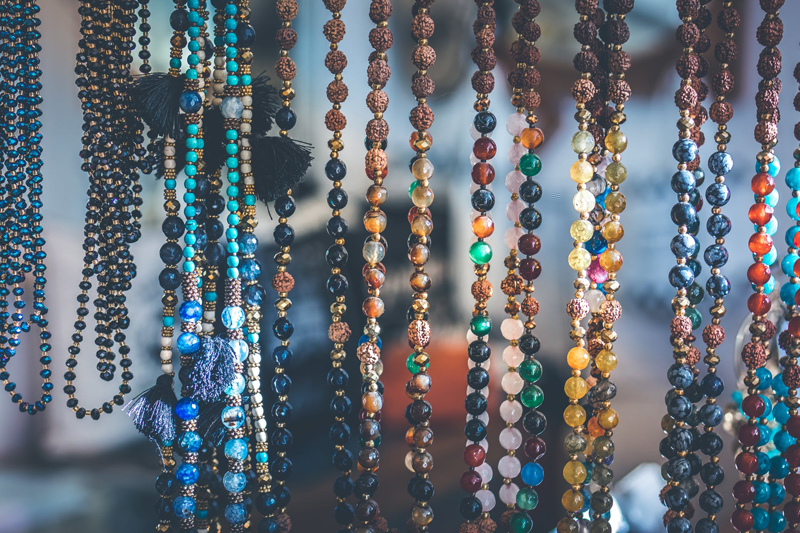 Making perfect loops for linked chain bracelets, head pin earrings and other things is something that troubles a lot of beaders. Here are some tips that will hopefully make it easier.
You will need:
Practice wire-
Chain nose pliers
Needle nose pliers
wire cutters
file
Masking tape for dark metal pliers or a permanent marker for lighter colors. Whatever will show up best on the metal tips of your round nose pliers.
For practice wire, copper makes a nice choice. It's very inexpensive at your local hardware shop and comes in a lot of sizes. 20 or 22 gauge works best for most projects. Gauged wire is sized so the higher the number, the finer the wire. So 34 gauge is threadlike. 22 or 24 works very well with most chains and beads. For a heavier, more solid look you'd use anything from about 12 gauge to 20 gauge. For 12-16 gauge wire projects use either piano wire cutters or tin snips.
Wire cutters- Flush cut cutters work best, but use what your comfortable with.
Chain nose pliers are the pliers that have a surface to grip with, round nose pliers have round tips.
For files, a nice set of needle files work best, but you can smooth the ends with a cheap metal nail file, you'll just wear it out quickly. For just getting started, use what you have until you know you like it enough to invest in good equipment. If you do a lot of it, good pliers, good files, good cutters are essential.
Remember, practice makes perfect. You'll get a feel for how much wire you should use. It's always a good idea to make up a sample in an inexpensive wire before using the most costly gold fill and sterling wires.
Mark your needle nose pliers at the spot that's about the same diameter as you'd like your loops to be. That mark gives you a place to make the loops consistently sized. If you are taping it, tape just above the spot you wrap, for markers, just mark a line on the pliers where you wrap. For bigger loops, anything round that's the diameter you want the loops to be can be used as a mandrel. Knitting needles are nice.
Start with a couple inches of wire, and about an inch from the tip of the wire make a 90 degree turn with your chain nose pliers. Using your fingers and the round nose pliers bring the wire up and around one tip of the pliers to make the loop. Trim the end of the wire where it overlaps the start of the loop, file the end lightly to smooth. Adjust if necessary to center the loop and you're done with a simple loop.
For a wrapped loop, you do most the same thing, only instead of clipping the wire, you'll wrap some of the excess wire around the pin part. Use your fingers and pliers to make tight smooth wraps, trim the wire and tighten down the end of the wire with the chain nose pliers. Lightly file the end to smooth.
If you want to learn a lot more about making findings and working with wire, I really recommend
Findings and Finishings By Sharon Bateman
You Should Also Read:
Teri's Elegant Bead and Wire Bracelet
Book Review- 101 Wire Earrings
How to make ear cuffs


Related Articles
Editor's Picks Articles
Top Ten Articles
Previous Features
Site Map



Follow @shala%5Fbeads
Tweet





Content copyright © 2023 by Shala Kerrigan. All rights reserved.
This content was written by Shala Kerrigan. If you wish to use this content in any manner, you need written permission. Contact Shala Kerrigan for details.