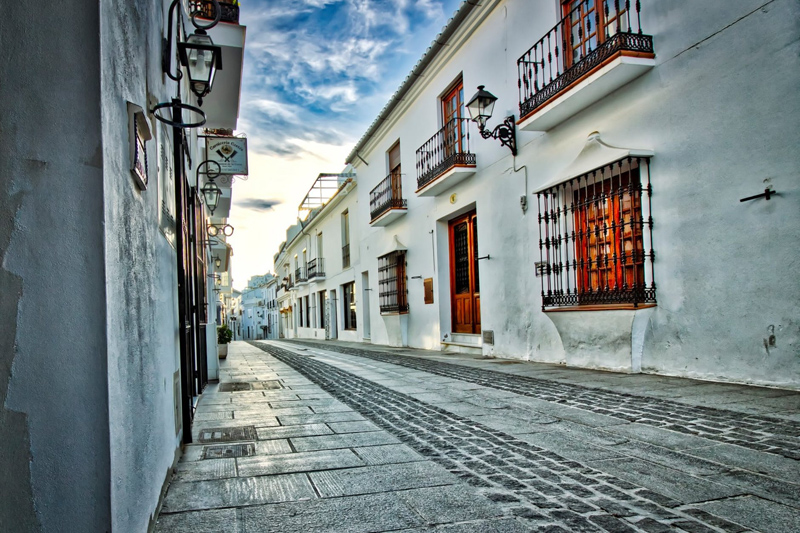 Choose the right word, among the words listed below, according to the given definition.
You can find the solutions below the Recommended material section.
All the definitions have been taken from
Real Academia de la Lengua Española
| | | | | |
| --- | --- | --- | --- | --- |
| el odio | el amor | la belleza | la categoría | el centro |
| la astucia | la impresora | la vela | la carpeta | la linterna |
| la carretera | la orilla | el dormitorio | el castillo | el libro |
| hermoso | el barco | la fotocopiadora | la bombilla | el ángulo |
1.
Cualidad de astuto.
Word
:
2.
Sentimiento hacia otra persona que naturalmente nos atrae y que, procurando reciprocidad en el deseo de unión, nos completa, alegra y da energía para convivir, comunicarnos y crear.
Word
:
3.
En una vivienda, pieza destinada para dormir.
Word
:
4.
C
ada una de las clases establecidas en una profesión, carrera o actividad.
Word
:
5.
Figura geométrica formada en una superficie por dos líneas que parten de un mismo punto; o también la formada en el espacio por dos superficies que parten de una misma línea.
Word
:
6.
Antipatía y aversión hacia algo o hacia alguien cuyo mal se desea.
Word
:
7.
Máquina que, conectada a un ordenador electrónico, imprime los resultados de las operaciones.
Word
:
8.
Cilindro o prisma de cera, sebo, estearina, esperma de ballena u otra materia crasa, con pabilo en el eje para que pueda encenderse y dar luz.
Word
:
9.
Útil de escritorio que consiste en una pieza rectangular, generalmente de cartón o plástico, que, doblada por la mitad y atada con cintas, gomas o cualquier otro medio, sirve para guardar o clasificar papeles, dibujos o documentos.
Word
:
10.
Aparato eléctrico portátil, con pila y bombilla, para proyectar luz.
Word
:
11.
Camino público, ancho y espacioso, pavimentado y dispuesto para el tránsito de vehículos.
Word
:
12.
Dotado de hermosura.
Word
:
13.
Propiedad de las cosas que hace amarlas, infundiendo en nosotros deleite espiritual. Esta propiedad existe en la naturaleza y en las obras literarias y artísticas.
Word
:
14.
Lugar fuerte, cercado de murallas, baluartes, fosos y otras fortificaciones.
Word
:
15.
Conjunto de muchas hojas de papel u otro material semejante que, encuadernadas, forman un volumen.
Word
:
16.
Término, límite o extremo de la extensión superficial de algunas cosas.
Word
:
17.
Punto interior que aproximadamente equidista de los límites de una figura, superficie, territorio, etc.
Word
:
18.
Máquina para fotocopiar.
Word
:
19.
Globo de cristal en el que se ha hecho el vacío y dentro del cual va colocado un hilo de platino, carbón, tungsteno, etc., que al paso de una corriente eléctrica se pone incandescente y sirve para alumbrar.
Word
:
20.
Construcción cóncava de madera, hierro u otra materia, capaz de flotar en el agua y que sirve de medio de transporte.
Word
:
---
Recommended material:
Watch my video
Learn how to pronounce Spanish vowels
. It is free!