Five Spice Shrimp Spring Roll Recipe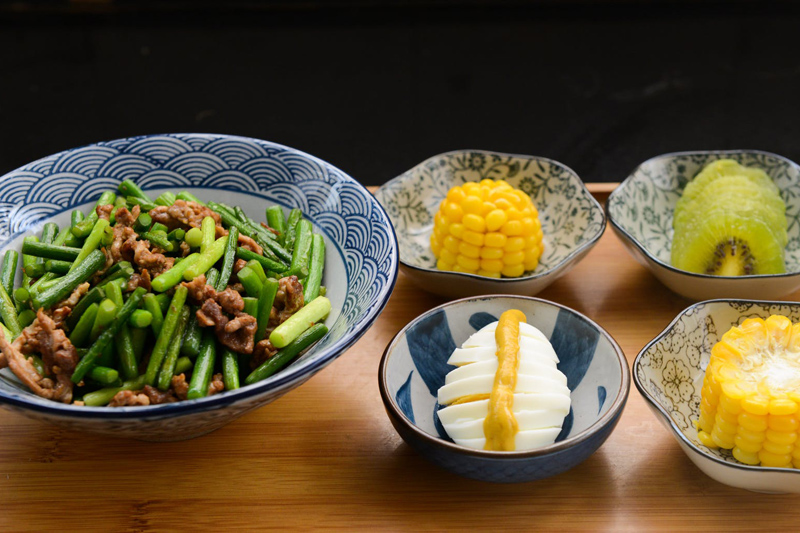 These shrimp spring rolls combine the flavors of five spice, coriander and lime zest to create an amazingly delicious and tasty treat. Try this spring roll recipe and let me know what you think in the Chinese food forum found
here
. Enjoy!
To watch a video of these instructions click
here
.
1 lb bag large peeled and cooked frozen shrimp
1 inch piece fresh ginger
4 green onions
12oz bag broccoli slaw
1 ½ tbsp peanut oil
2 tsp pre chopped garlic
1 tsp ground coriander
1 tsp five spice powder
1 ½ tsp grated lime rind
½ tsp Himalayan pink salt
3 tsp cornstarch
10 spring roll wrappers
2 to 3 cups peanut oil
Soak the shrimp in cold water for about 15 to 20 minutes or until defrosted. Then drain them in a colander until thoroughly dry.


Once they're dry remove the tails and cut them into small pieces about ¼ inch thick.


Peel the skin off of the piece of ginger, then grate it and set it aside.


Rinse the green onions under cold running water and then dry them with paper towels. Cut off about an inch from the top of the green stalks and the very bottom of their bases and discard. Then cut the remaining stalks into small pieces about 1/8 inch thick.


Place the broccoli slaw in a large container. Then add the peanut oil, grated ginger, green onions, pre chopped garlic, ground coriander and five spice powder.


Using a microplane grater, grate the lime rind directly into the mixture.


Add the salt and mix everything together until it is thoroughly combined. If you don't have the pink salt, you can use regular salt instead.


Microwave the mixture on high for 1 to 2 minutes, or just until lightly soft, but still crisp.


Once the mixture is slightly soft, add in the shrimp and stir to mix it in thoroughly.


Prepare to wrap the spring rolls. In a small bowl mix together the cornstarch with just a little water so that it dissolves. This mixture will be used to seal the spring rolls.


Set the spring roll wrappers on a plate in front of you and have a cookie sheet nearby to place the finished spring rolls on.


Begin wrapping the spring rolls. Place some filling in the middle of a wrapper, slightly more towards you.


Fold the end closest to you over the mixture. Then fold in the sides, making sure that they are tight and that no filling is leaking out. Roll the spring roll up and when you reach the end, use your finger to wet the edge with some of the cornstarch mixture. Then press it to seal and place the finished spring roll on the cookie sheet. Continue rolling the remaining spring rolls.


Once all of the spring rolls are wrapped, heat the peanut oil on high. Make sure that the temperature reaches 350F and stays between 350F and 375F while cooking these rolls.


When the oil is hot, add 4 to 5 spring rolls to the wok. Remember, we don't want to overcrowd the wok. Depending on the size of your wok, these will probably have to be cooked in batches.


Let them cook for 6 to 8 minutes, or until light golden brown, turning them over half way through.


When they are finished, remove them with a slotted spatula or tongs and place them on a plate lined with paper towels. Continue cooking the remaining spring rolls.


When they are finished serve them immediately. Makes 10 spring rolls.


Related Articles
Editor's Picks Articles
Top Ten Articles
Previous Features
Site Map





Content copyright © 2023 by Lila Voo. All rights reserved.
This content was written by Lila Voo. If you wish to use this content in any manner, you need written permission. Contact Lila Voo for details.