Chocolate Fudge Pie Recipes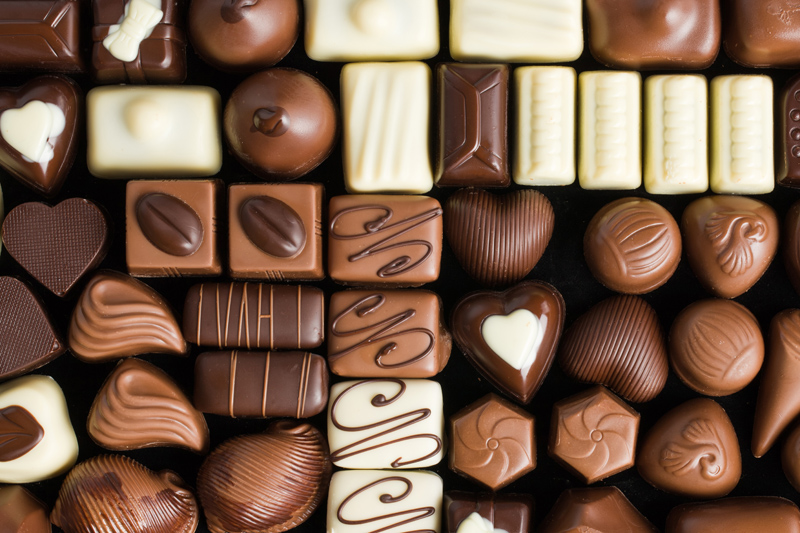 Chocolate Fudge Pie is one of those delicious and easy pies to make, with many different variations! Here are two of my favorite recipes for it, followed by a recipe for a cream cheese peppermint topping.

Chocolate Fudge Pie Recipe #1:

This recipe uses unsweetened chocolate and two types of extracts for added flavor.

Ingredients:

2 1-ounce squares of unsweetened chocolate.

½ cup of butter

2 eggs

1 cup sugar

¼ cup all purpose flour

1 teaspoon almond extract

1 teaspoon vanilla extract

1 frozen pie shell

Whip cream and cherries (optional)

Directions:

Pre-heat oven to 350 degrees.

Melt chocolate over the stove top, while slowly stirring in the butter.

Pour the melted butter and chocolate into a bowl and add the flour, sugar, and extracts. Once combined, add eggs one at time, mixing well after each addition.

Mix well until all ingredients are combined.

Pour into a pre-made piecrust and bake for 30 minutes.

Let cool, and top with whip cream and peppermints or cherries (both are optional).


Chocolate Fudge Pie Recipe #2:

This recipe uses cocoa instead of unsweetened chocolate squares like the recipe above.

Ingredients:

1 ½ cup of sugar

½ stick of butter

1 5-ounce can of evaporated milk

1 pre-made piecrust

4 Tablespoons of cocoa

2 eggs

1 ½ teaspoon of vanilla

Directions:

Pre-heat the oven to 350 degrees.

Melt the butter in a saucepan or in microwave using a microwave safe bowl at 15-second intervals, stirring after each interval.

Combine melted butter, sugar, milk, cocoa and vanilla in a large bowl.

Add eggs at the end, and mix well.

Pour the pie mixture into the pie crust.

Bake for 35-45 minutes, and let cool.


Cream Cheese Topping (or Peppermint Cream Cheese Topping, if desired)

Ingredients:

1 3-ounce package of cream cheese

2 Tablespoons of milk

3 Tablespoons of sugar

2 Cups cool whip

Drop of peppermint extract (optional)

Crushed peppermint candies (optional)

Directions:

Soften cream cheese to room temperature, or simply microwave for 30 seconds (or until soft, not melted, but soft enough to easily mix into the other ingredients).

Combine softened cream cheese, milk, and sugar in a bowl.

Gently add cool whip, ½ cup at a time, until all two cups are mixed in.

If desired, add a drop of peppermint extract (less than a teaspoon to start, as a little really does goes a long way with peppermint extract) and mix well. Taste, and if desired, add a drop more until you reach the desired peppermint flavor.

Spread over the chocolate fudge pie, and refrigerate until ready to serve.

Top with crushed peppermint candies, if desired. Or, decorate the top of frosting with whole, unwrapped peppermint candy canes.

Come join us in the Chocolate forum and share your favorite chocolate fudge pie recipe and toppings!


Related Articles
Editor's Picks Articles
Top Ten Articles
Previous Features
Site Map





Content copyright © 2023 by Brandii Lacey. All rights reserved.
This content was written by Brandii Lacey. If you wish to use this content in any manner, you need written permission. Contact Brandii Lacey for details.