Releasing Exotic Pets - Alternatives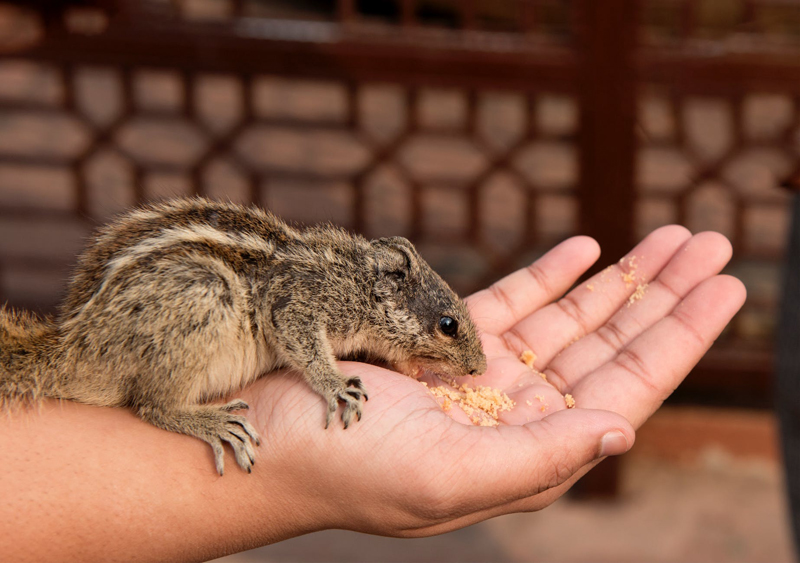 If you are thinking about obtaining an exotic pet please make sure you really want one, and are able to care for it. They are a longtime commitment, a big responsibility, and it is a permanent decision.
They can never be released "back to the wild," especially in an area where they don't normally live. Native species that belong in that environment will suffer. This includes all animals and all plants. Your previous pet will suffer as well. Exotic pets are not something that can be thrown away. An live animal is not trash to be discarded.
Through carelessness animals and plants can be introduced to an area they don't belong. Perhaps people will take their boat to a lake a distance from where they live. They launch the boat into the water, a native species of a plant, animal, or both could find its self attached to the boat. Perhaps some vegetation becomes wrapped around the propeller of the boat. Maybe an animal (example a clam) was attached to the vegetation. If these people don't inspect their motor, boat, and trailer, the vegetation and animal life can be transported back to their original location; therefore, contaminating a area where these species have never existed before. The animal will proliferate in the lake causing a whole domino effect. The plant can grow; overwhelming the native vegetation. Entire ecosystems have been altered dramatically.
Recently, there was a news article about a male and female piranha fish being caught by fisherpersons in a lake. Once piranhas are found in a lake it is impossible to know how many may have been released in the lake. There is really only one way the piranha could of found themselves in a lake, and that is from someone that had them as an exotic pets. Once they are discovered, the lake must be cleansed meaning using poison that basically kills everything in the lake. So that one brainless act of releasing piranha in the lake has caused the death of many.
Our local river, the James River is overloaded with Asian carp. They are so thick below the dam you can almost use them as stepping stone. In fact, you could, they are so thick I just would trust them not to move.
You made the decision to obtain an exotic pet; you have the responsibility of taking care of that exotic pet. On some occasions, something unforeseen may happen where you can't keep your pet. Then it is your responsibility to find that pet a good home. If you tried very hard to find a good home for your pet then find a shelter or rescue. You took on the financial responsibility to care for the pet, so use the money you had intended to spend on your exotic pet and donate the money to the rescue or shelter at the same time you turned over your pet.
These rescues and shelters spend a great deal of their own money taking care of hundreds of unwanted pets. Money they earned working just as you or I do. They take that hard earned money and spend it on supplies, food, and medical care for pets that no longer have homes.
Often time's people get exotic pets because it looks cool to parade a parrot or iguana. Or, perhaps your friend bought a pet and you want one too. These are not good reasons to get a pet. Please examine the reason why you want an exotic pet and make sure it is the right decision. Please make sure you can afford an exotic pet and have room for the exotic pet. Don't just consider the here and now, think about the future. Is it an exotic pet that can be around young children? Perhaps you have no children now, but you may in the future.
One city in Florida recently had an amnesty day. As they have for a few years now. The wildlife commission worked closely with officials' exotic pet rescues, shelters, rehab center, and wildlife rescues. Exotic pet owners can turn over unwanted pets and have "amnesty" from the wrath of wildlife officials and the laws governing exotic pet ownership.
Many owners who have turned over exotic pets didn't realize they were doing anything wrong. They had no idea of the unique characteristics of the pet they obtained. After realizing their mistakes; just don't know what to do.
One such mistake was a Python and this 20-foot, 200 pound snake is an example of what amnesty is all about. Thankfully, many of these pets may find a permanent residence, as many feature adoption day concurrently with amnesty day. Some of these pets may find residence with shelters, rehab centers, and wildlife rescues.
I frankly don't see a lot wrong with having "most" exotic pets, as long as people are educated and know what they are getting into; for the long haul. In states, or cities where permits are necessary, these permits should require a very long test to see if the person applying is knowledgeable about the pet they want. I don't see that all exotics should be made illegal, however, there needs to be federal standards set.
Please don't release exotic pets into the wild. Perhaps, other states should consider amnesty day concurrent with adoption day.
Diana Geiger Exotic Pets Editor
on
Join Exotic Pets Bellaonline on Facebook and Twitter - be sure to click the "like"
Exotic Pets Facebook
Exotic Pets @ Twitter
Ferrets: A Complete Guide available in paperback and Kindle. By Diana Geiger (me:) Five star reviews!
Ferrets: A Complete Guide - Paperback
Ferrets: A Complete Guide - Kindle
PDF Version Ferrets: A Complete Guide (Access to free PDF Reader)
Ferrets: A Complete Guide
This site needs an editor - click to learn more!

You Should Also Read:
Exotic Pet Site Map
Ferrets - A Complete Guide Paperback and Kindle
Exotic Pet Shopping




Related Articles
Editor's Picks Articles
Top Ten Articles
Previous Features
Site Map





Content copyright © 2022 by Diana Geiger. All rights reserved.
This content was written by Diana Geiger. If you wish to use this content in any manner, you need written permission. Contact BellaOnline Administration for details.