Funchi, bammy, mangu, moro and dumplings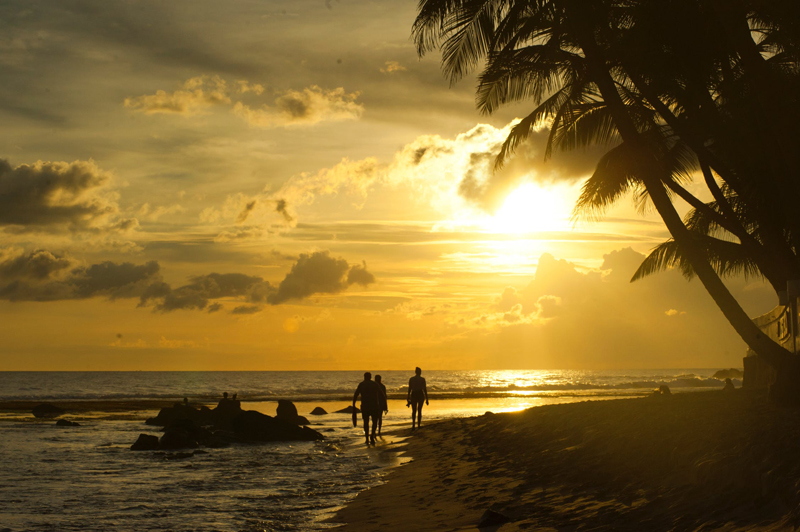 The Caribbean table, for all its variety, always starts with a handful of universal side dishes drawn from the available staples on the islands. The only confusion arises from the variety of exotic sounding names used throughout the region. The ingredients for the following are available in any small grocery store. Why not give them a try instead of reaching for the same old homespun options?

Funchi ( also called Fungi in the Leeward Islands, Cou Cou in the Windwards, and Funche in the Spanish) is a form of polenta. It is incredibly easy to make but draws in flavor and sauce with aplomb. Boil up some stock (chicken or vegetable), throw in some salt and gradually stir in cornmeal until you have a thick paste to work with. Some Caribbean cooks use a special wooden paddle to work the mixture. Cook for 30 to 40 minutes, press, and allow to cool. The resulting 'pie' can then be sliced into wedges and soaked in stewed oxtail, goat stew or salt fish. In Jamaica and some other islands, chopped okra is introduced into the stock to give the consistency a sweeter, more succulent texture. Funchi is something of a passion in the ABC islands (Aruba, Bonaire and Curacao) which treat it as their own. Either way, it's natural, healthy and filling.

Bammy is a Jamaican cassava (manioc) bread that dates back to Arawak times and was the official staple until the arrival of flour bread. Using a similar preparation to tortilla, in that the flour is heated on a flat pan, bammy is durable, filling and cheap to make.

Mangu is a Spanish side dish with a clearly West African heritage. Consisting of boiled, mashed plantain, topped off with fried onion, it is the standard breakfast and lunch side dish in the Dominican Republic, Puerto Rico and Cuba, usually eaten with fried cheese, salami or eggs. Best eaten hot, as it hardens into something less palatable once cold, mangu takes a bit of wrist work to get ready so early in the morning, but is infinitely healthier than breakfast cereal and a great set-up for anyone with a long day ahead.

Moro (better known as 'rice 'n peas' in the Anglophone islands) is the Spanish term for rice, pigeon peas/kidney beans/, peppers and coconut milk. Probably one of the best known Caribbean dishes, rice 'n peas is ubiquitous throughout the islands and an accompaniment to everything from jerk chicken to steamed fish. Easy to make, aromatic, and a more exotic alternative to plain old rice.

Dumplings deliver a fearsome carbohydrate blast to fill the hungriest belly. Made from rolled dough which is then fried or dropped into soups, they provide a great balance to salty dishes such as cod fish or sardines. In Spanish cuisine, dumplings are usually made by mashing cassava and mixing with flour, then lightly frying. In their best form, they are used as the casing of the pastele, similar to a tamale, when they are filled with shredded meat, raisins and spices, wrapped in a banana leaf and steamed.



Related Articles
Editor's Picks Articles
Top Ten Articles
Previous Features
Site Map





Content copyright © 2023 by Nick Marshall. All rights reserved.
This content was written by Nick Marshall. If you wish to use this content in any manner, you need written permission. Contact Nick Marshall for details.