Enjoying Chocolate with Diabetes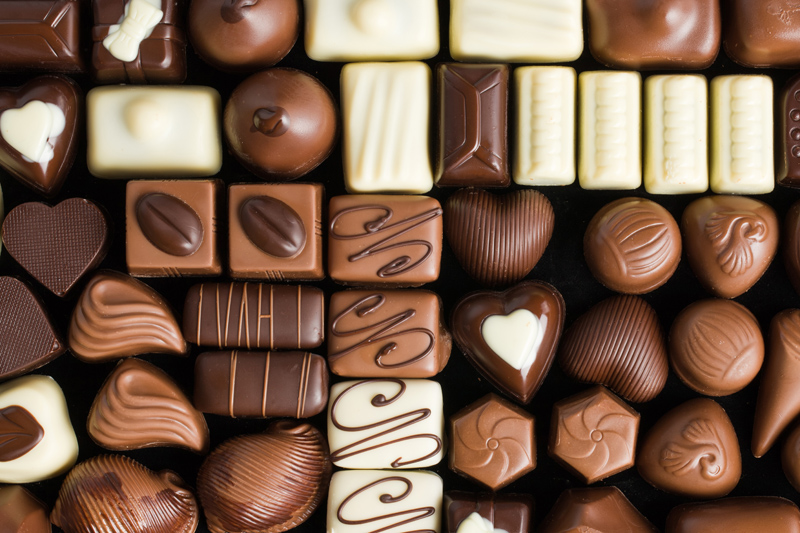 According to the Data from the National Diabetes Fact Sheet of 2011, over 25 million Americans suffer from diabetes. Diabetes is a disease that is caused by a low production of insulin. Insulin is a hormone that is needed to lower our blood sugar by moving glucose from our blood to our cells. Insulin is produced by the pancreas and with diabetes the pancreas has difficulty breaking down glucose due to the lack of insulin.

There are two different types of diabetes, type 1 and type 2. With type 1 your pancreas is unable to produce insulin. Type 2 diabetes means your pancreas can produce insulin but is having trouble doing so and will need assistance. Assistance can come in the form of losing weight, medication, and/or exercise.

The good news for diabetic chocolate lovers is that chocolate does not have to be a forbidden treat. There are ways to enjoy chocolate and still maintain a healthy diet for those who suffer from diabetes. Dark chocolate is a sweet addition to a healthy diet. But it has to be dark chocolate. Other chocolates such as milk chocolate and white chocolate are not good choices for diabetes due to the low cocoa content.

Dark chocolate can be enjoyed. But like anything else it should be in moderation. Dark chocolate is full of flavanols. A flavanol is the plant compound that aids in an increase of the circulation of blood flow. Sugar from dark chocolate takes more time to absorb compared to the sugar in other starchy foods such as bread.

A group of Italian researchers at the University of L'Aquila suggest one medium sized bar of dark chocolate per day lowers levels of insulin. The University of Hull and The Hull York Medical School did a study on dark chocolate in treating type II diabetes. The findings were that cocoa aids in improved insulin usage. The dark chocolate and cocoa has to be 60% cocoa or more for it to be affective. Cocoa powder and baking chocolate have also been found to have at least 60% cocoa.

There are still many studies being performed on dark chocolate and its positive health benefits. Again, with any foods moderation is always the key.


Related Articles
Editor's Picks Articles
Top Ten Articles
Previous Features
Site Map





Content copyright © 2023 by Michelle Matile. All rights reserved.
This content was written by Michelle Matile. If you wish to use this content in any manner, you need written permission. Contact Brandii Lacey for details.