An Interview with Marianne De Nazareth - Part-1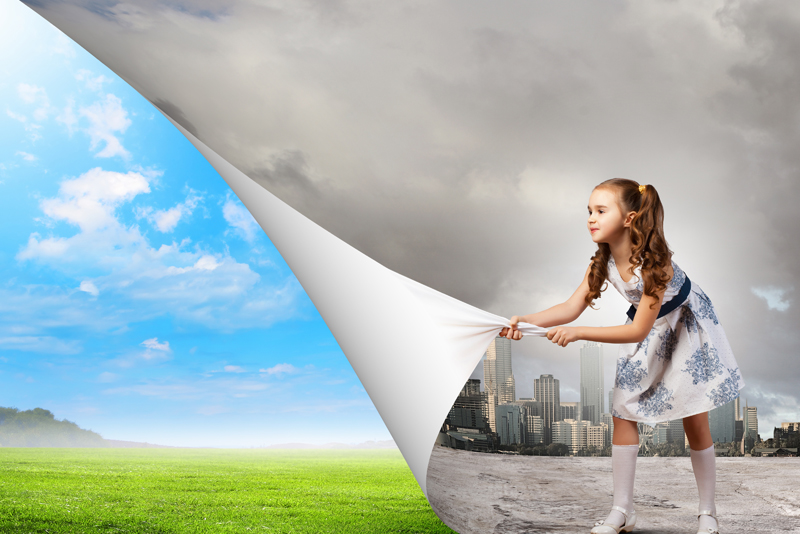 Marianne De Nazareth, fellow with UNFCCC & UNEP, is a freelance journalist whose passion is researching environment related issues. She worked as an Asst. Editor in The Deccan Herald, published in India. She is now in St. Joseph's College ( India) as an Adjunct faculty. This is the first part of this interview.


Environment @ B: As an environment journalist, will you please say what is the biggest environmental surprise, good or bad, to you over the last decades?

Marianne: For me the biggest environmental surprise which is definitely bad news is the melting of the glaciers in the Himalayas which I saw during a trip in 2009 to Kathmandu. The glacier melt feeds billions of people down stream and is a precursor to a crisis that could trigger water wars. It has been a very worrying phenomenon which needs to be halted or at least controlled. Instead there has been a discussion about factual errors by the IPCC and if the phenomenon is occurring or if it a hoax. What does the world need to realize that Climate Change is unstoppable if we don't do something in a hurry? We environmental journalists need to do our bit by spreading the word and writing stories which makes the common man realize that we are all in it together and so all must join hands to work towards a common cause.

Environment @ B: What effect is Global Warming having on plant life and animals?

Marianne: In our lifetime, many species of plant and animal life- flora and fauna are disappearing. In fact due to the warming, many invasive species which could not grow in certain areas like the Himalayas due to the cold are growing and killing off the local species. In the Arctic areas, a warmer climate means red foxes, the Arctic fox's predator will move farther north, encroaching on the arctic fox's traditional habitat. Lemmings (rodents) which are the fox's prey are dying off with the shorter, milder winters. Average temperatures have increased in the areas where the Quiver tree grows in South Africa and Namibia. With drought and its accompanying problems spreading over the past decade, hundreds of trees have died near the Equator region. These are just two examples of a global phenomenon.

Environment @ B: What effect is Global Warming having on Indian Sub continent?

Marianne: Here in India with the heating up of the climate the farmers are unable to foretell when to grow their crops and start ploughing their fields. There is no definite pattern to the monsoons any more like in the previous century. So farmers who depend on the rains to grow their crops are facing huge problems and farmer suicides are becoming common. They take loans and then find there are no rains, so they have no crop, just a huge debt to pay, so they commit suicide in despair.
Fresh water too is becoming a very big issue and water wars will definitely break out between states in the country. We are already facing problems between Karnataka my state and Tamil Nadu the neighboring states, sharing of fresh water from rivers.
The population is growing at a frightening pace and scarce resources make sharing a difficulty. Here in Bangalore with the population explosion and the heating up of the city due to global warming, energy is insufficient and we have unscheduled power shut downs for hours at a time.

Environment @ B: Who are the most vulnerable countries that are facing problems because of climate change and global warming?

Marianne: The small island states – AOSIS are facing extinction with the rise in sea levels due to climate change. During the Copenhagen Summit we journalists sat through several press conferences where the AOSIS countries spoke about their fear with sea level rise and loss of their countries. " We have a right to live, and see our children's children just like you do," said a young woman representative from the Solomon Islands. She broke down on the stage and cried, imploring Yvo de Boer the executive secretary of the UNFCCC to ensure that there was a just and fair agreement at the end of Copenhagen. There was also fear from the AOSIS countries stating that a cap at 2 degrees Celsius would still drown them and the world should not look at anything beyond 1.5 degrees. Bangladesh is another country which is facing a lot of trauma with flooding and the rise in sea levels making agriculture difficult. Coastlines in the developing world are threatened and at last we humans are realizing that our unmanageable populations are the root cause of all this tension along with of course the historical GHG emissions by the developed world.

Environment @ B: What are your personal feelings concerning Global Warming?

Marianne: I can see global warming happening all around me. No matter where I travel from Bonn to Copenhagen, from Bali to Nairobi, the effects are seen everywhere. Even in my own home city of Bangalore, which was considered the air-conditioned city in the South of India, the heat is already unbearable in March. I personally feel besides watching the political wrangling going on between the politicians of the world and the finger pointing, we as the human race must take our own initiatives to help ourselves. Global warming is here to stay, we brought it on ourselves, so what can we do to help ourselves is the question we journalists have to spread the word that cutting back on GHG emissions is imperative. How are each of us going to help achieve a cut back is the question.

You Should Also Read:
An Interview with Marianne De Nazareth - Part-2


Related Articles
Editor's Picks Articles
Top Ten Articles
Previous Features
Site Map





Content copyright © 2018 by Farjana Amin. All rights reserved.
This content was written by Farjana Amin. If you wish to use this content in any manner, you need written permission. Contact Farjana Amin for details.