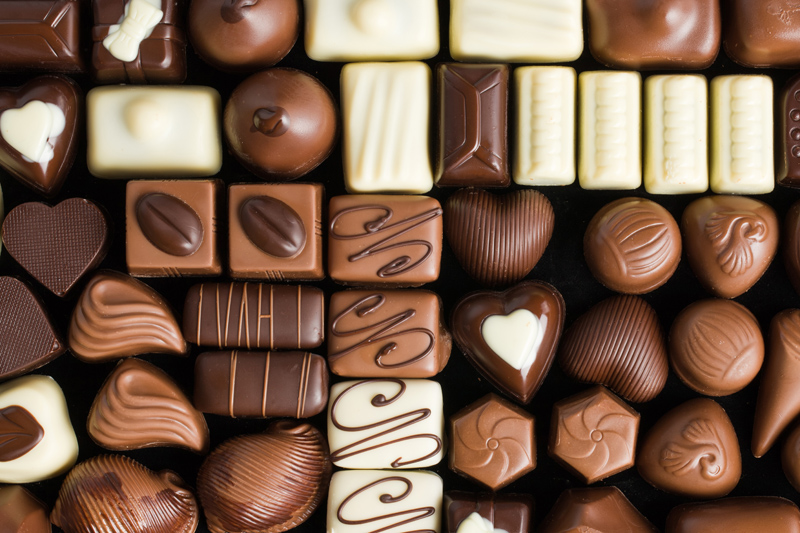 Éclairs are a French pastry made with choux dough. Choux dough uses a high moisture content from the eggs to create steam while baking, causing the dough to puff up. They are then filled with custard or cream, and topped with chocolate icing. They are delicious and fairly easy to make.
I learned a few tips while making this pastry. For the first 15 minutes the Choux pastry needs to be baked at a very high temperature to puff up. Most recipes require 400 or 425 degrees. When starting at this high heat my pastry was burning. I played with the temperatures and realized 375 degrees was high enough for them to puff up without burning. In addition, do not add sugar to the pastry. This can also cause them to burn. There are many Éclair recipes. Some fill them with custard, some with pudding, or some with whipped cream. You can experiment with different fillings.
Chocolate Éclairs Recipe
Makes about 12
Choux Dough Ingredients:
1 stick of butter
1/2 cup milk
1/2 cup water
4 eggs
Filling ingredients:
1 package of vanilla instant pudding
2 cups half and half
Chocolate Ganache Ingredients:
1/2 cup of half and half
1/4cup chocolate chips
Directions:
1. Preheat the oven to 375 degrees.
2. In a pan over medium heat melt the butter, water, and milk and allow it to boil briefly.
3. Remove from heat and stir in flour.
4. Place over heat once again stirring until the dough forms a ball and pulls from side.
5. Remove from heat and allow to sit for 5 minutes to cool.
6. Add eggs one at a time, beating after each addition.
7. Place the dough in a large plastic food bag and snip the corner of the bag about an inch in size.
8. This makes it easier to get close to the same size éclair each time. Each should be about 1 inch wide and 4 inches long. They will puff up after baking.
9. Bake each for 15 minutes.
10. Lower the heat to 325 degrees and bake for 15-20 minutes longer.
11. Allow to cool on a rack.
12. Whisk the pudding and half and half in a mixing bowl for 2 minutes until smooth.
13. Refrigerate for an hour.
14. Prepare the ganache when ready to assemble the éclairs.
15. In a small pan over low heat melt the chocolate with half and half until smooth.
16. Cut each pastry in half.
17. Spread the pudding mixture on one half and cover with the top.
18. Spread chocolate ganache over the top.
19. Repeat until all éclairs are assembled.
20. Refrigerate until ready to serve.
Enjoy and sweeten the soul with chocolate!


Related Articles
Editor's Picks Articles
Top Ten Articles
Previous Features
Site Map





Content copyright © 2022 by Michelle Matile. All rights reserved.
This content was written by Michelle Matile. If you wish to use this content in any manner, you need written permission. Contact Brandii Lacey for details.