Buying Your First Indoor Cacti/Succulent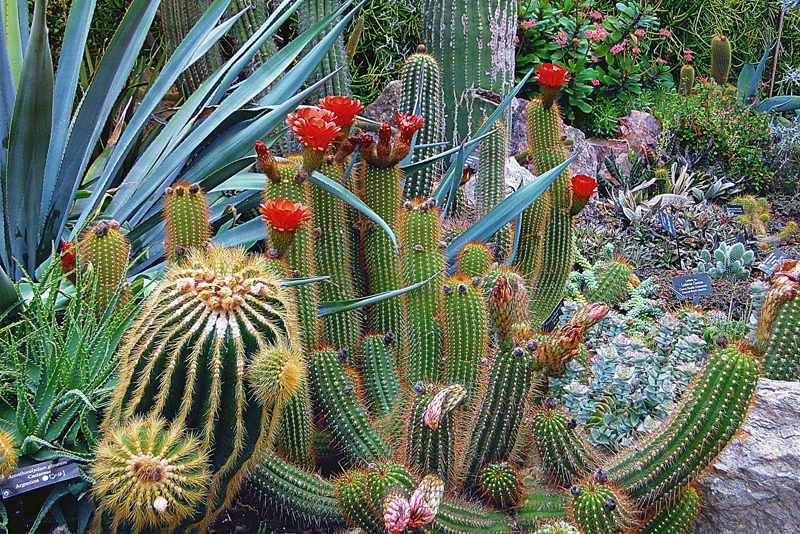 When you're buying your first indoor cacti or succulent, there are various things to consider. Here are some general suggestions.

Ultimate Plant Size

Select a cactus or succulent that will fit the amount of space you have available. For small rooms, choose a compact species. Know the mature size of the plant you're dealing with. Young plants can be small, but over time they can become fairly large. If and when that happens, some cacti and succulents may outgrow their space. In some cases, the only option is to give the plant away.

Pruning to control the ultimate size of cacti and succulents isn't always a good alternative. Some species don't respond well to pruning.

Spines Versus Spineless Species

This issue should be considered, particularly if there are young children in the household. If that is the case, choose a spineless cacti or succulent.

Evaluate Your Indoor Growing Conditions

Be realistic about the conditions of the room before buying the cacti or succulent. It is a good idea to use a light meter to determine the amount of sunlight that is available. This is especially true if you don't have a bright sunny window. Having this information will help you determine which species will thrive in the selected spot.

Keep the temperature and humidity in mind as well. My home tends to be cold and dry during the winter months, which makes it less suitable for jungle cacti.

If the conditions aren't compatible with the plant you've chosen, the cacti or succulent will languish. So, determine what the conditions are before you go shopping.


Care Requirements of Cacti and Succulents

The care requirements of the cacti or succulent you've selected must fit your schedule and lifestyle. If you travel a lot, choose desert cacti. These can go for very long periods without water. If necessary, you can use an
automatic watering system when you're gone for extended periods.


Unique Plant Appeal

Plant appeal is a very personal matter. Different cacti and succulents appeal to different people. It arises from our aesthetic sensibilities. In my case, it can become an emotional matter. The garish, neon tones of most Christmas/Thanksgiving cactus blossoms just leave me cold. I can't stand to be around these colors.

With some individuals, neatness is an issue. In such cases, untidy species that tend to drop their foliage or shed their flowers aren't a good choice.

Continue shopping until you find a cacti or succulent that you'll enjoy having around.


Plant Labels

It is essential that cacti and succulents have labels or name tags when you purchase them from garden centers and nurseries. Otherwise, it is often very difficult to identify the plant and know what kind of care it requires. I don't consider mystery plants to be worth buying.


Consider the Source

Buy from a reputable nursery or garden center. Look for a source that specializes in cacti and succulents. These places will generally have a larger selection of plants than the big box stores.

Ideally, you want a nursery that actually grows it own plants. If the nursery doesn't specialize in cacti and succulents, it's likely that they purchase plants from a wholesaler for resale. When the nursery grows its own, you know what you're getting, and chances are the cacti and succulents will have fewer insect problems and be healthier.



This site needs an editor - click to learn more!


Related Articles
Editor's Picks Articles
Top Ten Articles
Previous Features
Site Map





Content copyright © 2022 by Connie Krochmal . All rights reserved.
This content was written by Connie Krochmal . If you wish to use this content in any manner, you need written permission. Contact BellaOnline Administration for details.