Cacti and Succulent State/National Flowers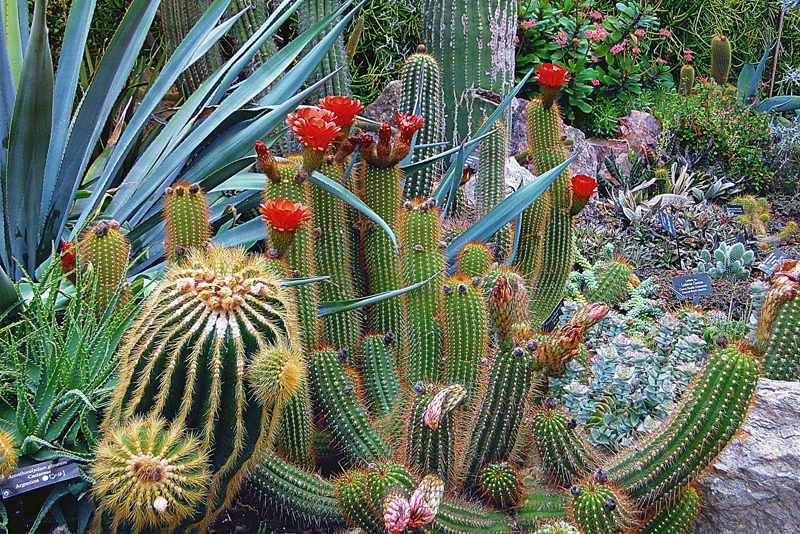 Many states have selected an official state flower. So have some nations. Among those flowers are several succulents as well as one cactus. Here are details on those.

Bitterroot-State Flower of Montana

Montana selected bitterroot (Lewisia redivia) as the state flower. Also known as bitterroot lewisia, this is one of the most popular cultivated lewisias. Its range extends over a large area from Arizona northward to British Columbia. It is particularly common in the mountains.

This has stems that die back after flowering is over. It is noted for its attractive blooms, which can be white or pink. These open in early spring and summer. They're an inch long and two inches across. These open singly.

Hardy to zone four, this deciduous perennial reaches about a foot in height. The fleshy foliage is two inches in length. This can vary in shape from club-like to linear. For the most part, bitterroot plants can tolerate partial shade. They need very good drainage.

The plants are named for the edible roots, which were consumed by Native Americans. As the growing season progresses, the roots become increasingly bitter.

Saguaro-State Flower of Arizona

Appropriately enough, the saguaro has been chosen as the state flower for Arizona.

Saguaro seedlings need special protection. Unlike mature plants they can't tolerate full sun. When young, a nearby plant, which is known as a nurse plant, shields the young saguaro from the sun and harsh elements. As the saguaro increases in size over a period of years, it can survive without the nurse plant. The mature plants can reach as much as 50 feet in height. They're the tallest of all the American cacti species.

Typically, a saguaro doesn't bloom flowers until it is 30 to 50 years old. The saguaros are found in Arizona from Phoenix southward into the Sonoran Desert on into Mexico.

One might argue that this plant has indeed become too popular for its own good for it is often the victim of cactus poachers. In fact, the National Park Service is now turning to high-tech means to track poached saguaro. In 2009, park officials began implementing a tracking system. They planned to install tracking devices in these highly prized plants growing on park property in the Sonoran Desert.

Spanish Bayonet-State Flower of New Mexico

The Spanish bayonet (Yucca aloifolia) was chosen as the state flower for New Mexico. This is native to the southern U.S. and Mexico. A somewhat tender species, it is only hardy to about zone eight or so. This is also known as Spanish dagger. Under good growing conditions, Spanish bayonet has been known to reach 20 feet or more in height. The trunk can be branched. It has very stiff leaves that taper to a point. The foliage can be 2½ feet in length. The plant is named for the sharp pointed foliage. The plant has memorable waxy white blossoms that open in late summer. These can be up to four inches across. They appear in large clusters that can be two feet in length.

Prickly Pear-National Flower of Mexico

For its national flower, Mexico has chosen the prickly pear. This appears in the country's coat of arms. There are many qualities that make this an appropriate flower for Mexico.

The prickly pears are common in Mexico. In addition to their lovely flowers, these are strong resilient plants that can withstand harsh growing conditions.

There is also the fact that these are very useful plants to have around. In addition to being a living fence, these provide food. Both the pads and the fruits are widely enjoyed in Mexico and elsewhere. Once the spines are removed, the pads make a delicious vegetable. The ripe prickly pear fruits are a favorite. These must be peeled carefully in order to avoid the tiny spines.


This site needs an editor - click to learn more!


Related Articles
Editor's Picks Articles
Top Ten Articles
Previous Features
Site Map





Content copyright © 2022 by Connie Krochmal . All rights reserved.
This content was written by Connie Krochmal . If you wish to use this content in any manner, you need written permission. Contact BellaOnline Administration for details.