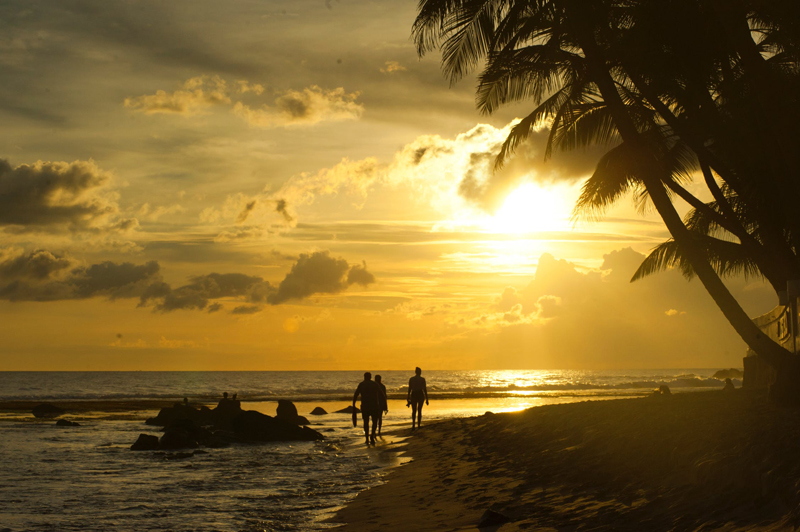 Snacks have an uncanny power to achieve iconic status within certain cultures, ultimately representing their nation at the culinary level. Which countries, for example, would you associate with: a) biltong b) samosas c) churros d) satay sticks?
How about something a little more challenging: e) hakarl (fermented shark) f) salo (pig fat) g) chapulines (fried crickets) h) balut (duck embryo)?
In the Caribbean, pasteles and patties carry the torch, found across the region and throughout communities where large numbers of Caribbean ex-pats have settled. Both are delicious, but neither is properly honored with the term "snack." These meat-filled savories take a fair amount of hard work to put together.
Pasteles are rooted in the Latin Caribbean, where they are typically served at Christmas and New Year. If a large number of people will be gathering in the same place, it will be worth the effort, but otherwise they are not often prepared at home. In the Dominican Republic, they are called "pasteles en hojas" (leaves), as they are wrapped in banana leaves for cooking, while they are referred to simply as "pasteles" or "hallacas" in Puerto Rico.
While pasteles look like Mexican tamales (a version of which is popular in Trinidad and Tobago), the starch component is from grated provisions rather than cornmeal. While there are several varieties, the essential parts are a "masa" mix comprising all or any of green plantain, pumpkin, taro/malanga/yautia, cassava, and yam, encasing a spicy, sweet filling made from ground beef, shredded chicken or pork.
The provisions have to be grated, mixed with milk and/or meat stock, blended if necessary, then laid on a soft banana leaf. The filling is spooned on top then covered with another layer of masa. Typically, the filling needs to pack a strong flavor, with plenty of tomato, hot pepper, and spice. Sweetness is introduced through raisins, a dash of orange juice, and the fact that pasteles are usually served with ketchup and hot sauce.
The banana leaves are wrapped around the pasteles to make a packet, then tied with string to ensure a watertight seal. Where banana leaves are not available, parchment paper will suffice. Fill a big pot of water with about 15 to 20 pasteles and simmer for half an hour.
There is an excellent step-by-step tutorial here:
Pasteles
No Christmas dinner in the Dominican Republic is complete without pasteles. For the rest of the year, Dominicanos head in numbers to restaurants such as Amable in San Pedro de Macoris, which started out in 1965 as a home business and now has lines out the door, serving only pasteles. In Puerto Rico, there is even an annual Festival of Pasteles in November in Orocovis.
Patties, by contrast, are less labor-intensive to make, and can stand alone as a meal. Counters of patties are a typical sight across the Caribbean, often daubed with a colored dot to indicate the filling, but for some reason they are most closely associated with Jamaica, probably because well-known Jamaican brands export patties overseas.
Made from a pie crust of dough and shortening with a distinctive yellow tinge from turmeric or roucou seeds, patties can be filled with anything from ground beef, shredded chicken and saltfish to simple cheese or vegetables. In keeping with Jamaican cuisine, the meat patties usually invest heavily in curry powder and scotch bonnet pepper. In some cases, the patty is even eaten inside a hunk of corn bread for extra starch.
Ultimately, pasteles and patties share little in common other than some alliteration and the concept of sweet or spicy savory fillings encased in carbohydrate. While a patty, for example, can be comfortably carried around or even forgotten in a pocket, pasteles travel delicately. What they do share, however, is the pride of place they occupy in Caribbean cuisine.
Answers to quiz: a) South Africa b) India c) Spain d) Indonesia e) Iceland f) Ukraine g) Mexico h) Philippines.


Related Articles
Editor's Picks Articles
Top Ten Articles
Previous Features
Site Map





Content copyright © 2023 by Nick Marshall. All rights reserved.
This content was written by Nick Marshall. If you wish to use this content in any manner, you need written permission. Contact Nick Marshall for details.