Some Unusual Cacti/Succulents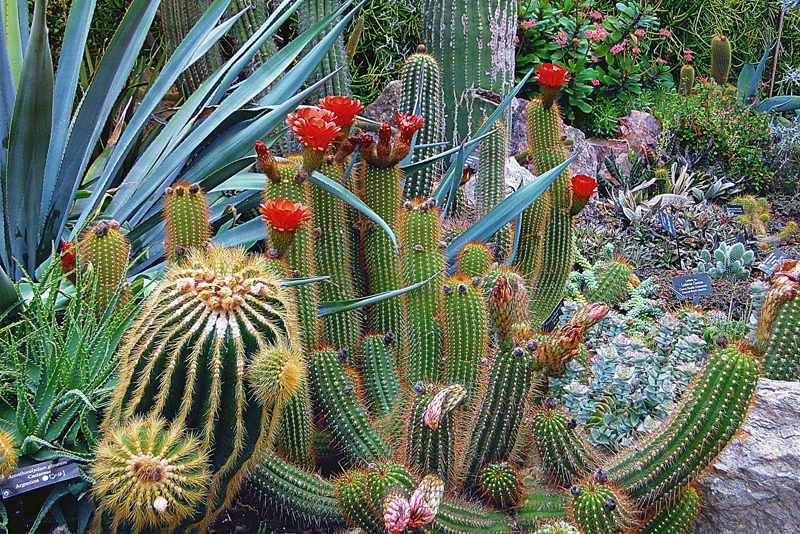 One need not settle for humdrum plants. The families of cacti and succulents include lots of engaging and unusual plants from which connoisseurs can choose. These include the following.

Anthony's rick-rack

This cactus was originally native to the forests of Mexico. This is a climbing species with aerial roots that enable it to cling to its support.

There are several noteworthy features of this plant. First, there are the unusually shaped stems or joints. These have lobes along the stems. The lobes are arranged in alternating rows that resemble a fish bone pattern. In addition, gardeners will be thrilled with the sweetly scented, vivid red blossoms, which open at night.

Succulent nasturtium

It isn't enough that we have succulent geraniums. There is also a succulent nasturtium. Unlike the succulent geraniums, this species isn't a true nasturtium. Rather, it is a look alike. It is named for the exquisitely shaped leaves, which resemble those of the nasturtium.

The foliage is soft green on the upper surface, and purplish below. The blossoms of the succulent nasturtium in no way look like the true nasturtium. Instead, these are daisy-like.

Spruce cones

Native to Argentina, this is named for the joints, which have an uncanny resemblance to pine or spruce cones. This appearance is due to the arrangement of the tubercles. These look just like the scales in a spruce cone. The cone-shaped joints are grayish-blue. For the most part, this species tends to have few if any spines. Spruce cone is an erect and much branched species of opuntia. This has lovely golden-yellow blossoms.

Hedgehog agave

Originally native to Mexico, this species has extremely narrow, linear leaves that are arranged in very tight balls instead of the usual open, neat rosettes seen in most agaves. A little over a foot in length, the bright green leaves taper to a sharp point. These have toothed margins along with a brownish spine on the leaf tip. The flower stalk is over six feet in height. This is a tender species.

Mistletoe cactus

This species is unusual for a very special reason. It is believed to be one of the very few cacti that aren't native to the New World. Generally, all other members of the Cactus family are known to be from the New World. This mistletoe cactus also originated in several parts of the tropical world, including tropical Africa, the island of Madagascar, and Sri Lanka. In the New World it is native from Brazil to Peru. This epiphytic species grows on rocks and trees.

It has aerial roots. The medium green stems are freely branching. The cylinder shaped stems can be hairy when young. The white to cream, funnel shaped blossoms open along the length of the stems. This species has white fruits that are reminiscent of the true mistletoe.

This site needs an editor - click to learn more!


Related Articles
Editor's Picks Articles
Top Ten Articles
Previous Features
Site Map





Content copyright © 2023 by Connie Krochmal . All rights reserved.
This content was written by Connie Krochmal . If you wish to use this content in any manner, you need written permission. Contact BellaOnline Administration for details.