Fasciated Cacti and Succulents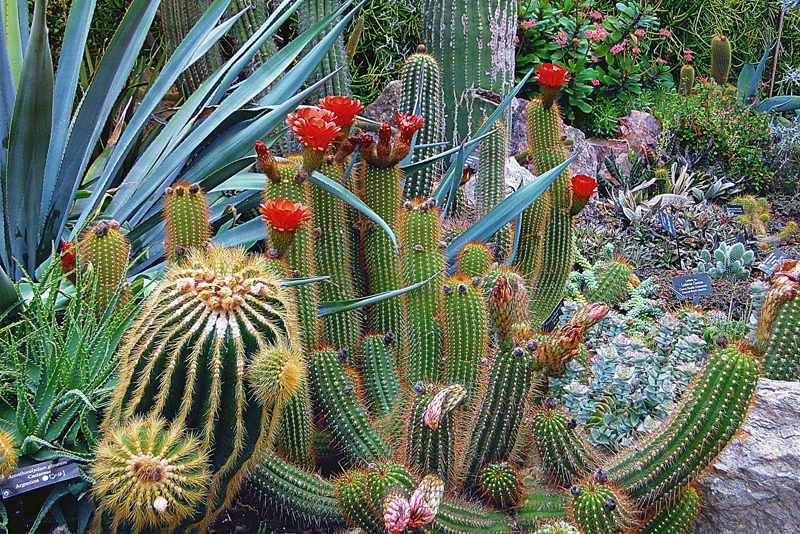 Fasciated cacti and succulents are very curious. These have very remarkable shapes. In fasciation, the abnormal growth occurs in one plane.

Fasciation can also occur on woody plants, including trees and shrubs, as well as herbaceous species. With woody plants, the abnormal area is called a witch's broom. Fasciation can occur in almost all cactus species.

This causes the growth to assume a different form than it would usually have. Fasciation can be defined as gross abnormal growth, which results in monstrous expansion of a specific growth point on the plant. The point can occur on branches, stems, and the tips of shoots.

When this abnormal growth is triggered, the stems appear to coalesce into a unified bundle. This results in fused stems. With fasciation, the stems and shoots can become enormously wide and flattened. The affected area can become very misshapen, enlarged, compressed, and distorted.

Fasciation can be caused by two factors, and experts can't explain why these changes occurs. One is some sort of genetic variation. There is some evidence that this tendency can be the result of an inherited abnormality. The other cause can arise from some sort of physical injury to the plant, particularly damage from insects that feed on the growing tip of the plant.

In some cases fascinated plants can be grown from seed, but that isn't always possible with cacti and succulents. For some of these species, the plants must be propagated vegetatively. One method is by division. The others are from cuttings and tissue culture. In the case of crested cacti, these are often grafted onto some other cactus species.

Fasciated plants can assume various shapes, depending on how much and which part of the plant is affected. The unusual style of the fascination is usually reflected in the plant's Latin name. For example, if the abnormal growth forms a crest there will be the word 'cristata' in the plant's Latin name. Cristata or cristation means that the affected area resembles a crest much like a cockscomb.

With respect to cacti and succulents, the crested forms are a fairly common occurrence. The crest results when the unusual growth is restricted to the very tips or crown of the plant. In some cases the change is so pronounced that the resulting plant loses almost all resemblance to the original species.



This site needs an editor - click to learn more!


Related Articles
Editor's Picks Articles
Top Ten Articles
Previous Features
Site Map





Content copyright © 2023 by Connie Krochmal . All rights reserved.
This content was written by Connie Krochmal . If you wish to use this content in any manner, you need written permission. Contact BellaOnline Administration for details.