Living Stones, Split Rocks, and Baby Toes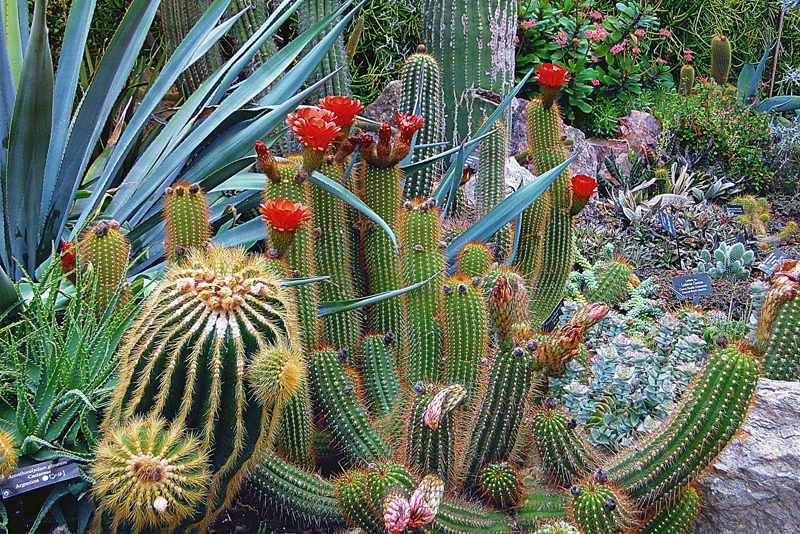 Several types of succulents mimic the appearance of rocks. Living stones (
Lithops
), split rock succulents (
Pleiospilos nelii
) and baby toes (
Fenestraria
) are unusual plants which have an undeserved reputation of being difficult to grow. As with any other succulent, if you can closely reproduce their natural growing conditions, you are more likely to meet with success.
Living stones, split rocks and baby toes are all members of the
Aizoaceae
family. They are native to areas of South Africa where they get very little rainfall. They are adapted to a warm climate and are not frost tolerant. For this reason, these mimicry plants are well suited to containers which can be relocated during cold spells. In a frost free area this would not be an issue. These plants can also be grown indoors near a window where they can get direct sunlight.
A fast draining soil with more sand than organic matter will help these plants thrive. If you fertilize them, use a weak solution that is low in nitrogen. Fertilize no more than once a month during the growing season. Because of their long taproots these plants should not be grown in shallow containers.
Watering should only be done when the soil is dry. During the winter water can be reduced to a regular misting. Overwatering creates a favorable environment for pests and disease.
There are many varieties of
Lithops
, which come in shades of grayish green and brown. The plant looks like a cylinder cut in half, with a slight gap between the two halves. Depending on the variety, the pattern on top can look like mottling or an intricate design. The flower will form in the middle of the plant and may be white or yellow.
Split rock succulents are usually larger than
Lithops
. They are light green or grayish green in color and have small dots covering the top and sides. The flower is yellow, very similar in appearance to the
Lithops
flower.
Baby toes are seen growing as a clump of leaves about the diameter of a pencil. The end of the leaf is translucent to allow light into the leaf, giving it its other name – window plant. In the wild this plant grows in sand with only the top protruding. In a container, this is not practical because the leaves may rot. More of the leaf can be left above the soil.
I have had these three plants for more than six months –long enough to kill them – but they are doing fine. My
Lithops
bloomed in the summer, the split rock split and produced two new leaves and the baby toes look healthy except where a snail nibbled one. Don't be reluctant to try growing these plants. They really are fascinating.
This site needs an editor - click to learn more!


Related Articles
Editor's Picks Articles
Top Ten Articles
Previous Features
Site Map





Content copyright © 2023 by Linda Genis. All rights reserved.
This content was written by Linda Genis. If you wish to use this content in any manner, you need written permission. Contact BellaOnline Administration for details.