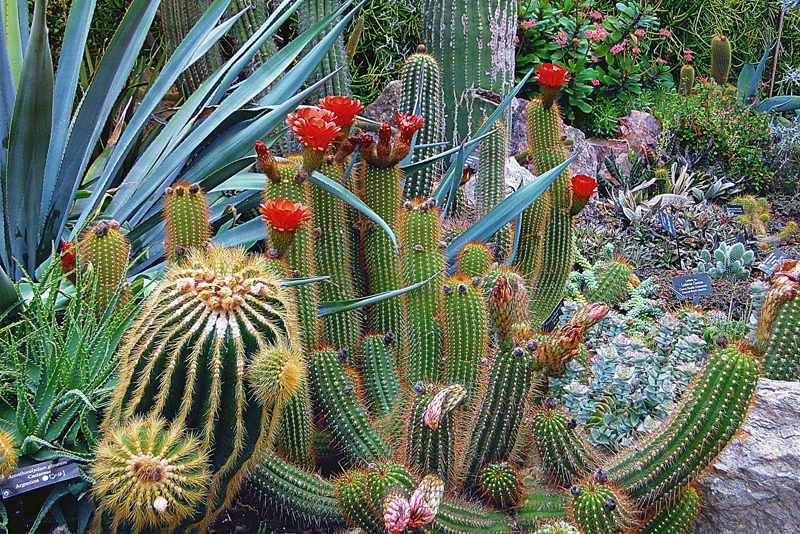 Members of the Crassula family, the Dudleyas are named for William R. Dudley, who was a professor of botany at Stanford University. These plants are native to the west coast and southwestern U.S. as well as Mexico. Several of them occur in California. At various times in the past some experts have classified certain species of the Dudleyas as either echeverias or Cotyledons.

These low growing perennials are somewhat similar to the echeverias in some respects. These consist mostly of leaves, which are arranged in rosettes. The short stems are pretty much concealed by the foliage. The dudleyas have basal leaves that can be linear to egg-shaped. Almost all species will have a very lovely glimmering whitish bloom on the leaves.

The star-like flowers open in short clusters. Depending on the species, the blossoms can be red or yellow-orange. In a few cases, these will be white. They open in short clusters. These plants can bloom any time from spring through the summer. The entire length of the flower stalks feature short, broad leaves.

These plants can be grown much like the echeverias. They need full sun. In some respects, the dudleyas can be challenging to grow as outdoor landscape plants in some regions of the country because they require dry weather during the summer months when they're resting. These plants can be propagated in various ways. These include not only seed but offsets and cuttings as well.

Several species are in cultivation, including the following. Dudleya brittonii is native to Mexico. It is a fairly large plant, a foot or more in diameter. The foliage of this plant can change its appearance as it ages. When mature, the leaves will develop a mealy-like bloom. This species has pastel yellow blossoms.

Chalk lettuce is a spectacular looking species of Dudleya. This has spoon-shaped, greenish-gray leaves that are covered with a mealy bloom, which accounts for the common name. These can reach a foot across. This species is native to California. The flower stalk has small, clasping leaves that resemble bracts. This has red or pinkish-red blossoms. As it matures, chalk lettuce can develop a trunk.

Dudleya traskiae is native to California. This species has thick, succulent foliage up to five inches or so in length. This plant has a low growing stem that develops branches. The plant is less than a foot tall and wide. The foliage is gray with a silver bloom. The yellow blossoms open on a flower stalk that is around a foot tall. The blossoms are star-like and fairly large—over ½ inch wide. These emerge in clusters.

This site needs an editor - click to learn more!


Related Articles
Editor's Picks Articles
Top Ten Articles
Previous Features
Site Map





Content copyright © 2023 by Connie Krochmal . All rights reserved.
This content was written by Connie Krochmal . If you wish to use this content in any manner, you need written permission. Contact BellaOnline Administration for details.