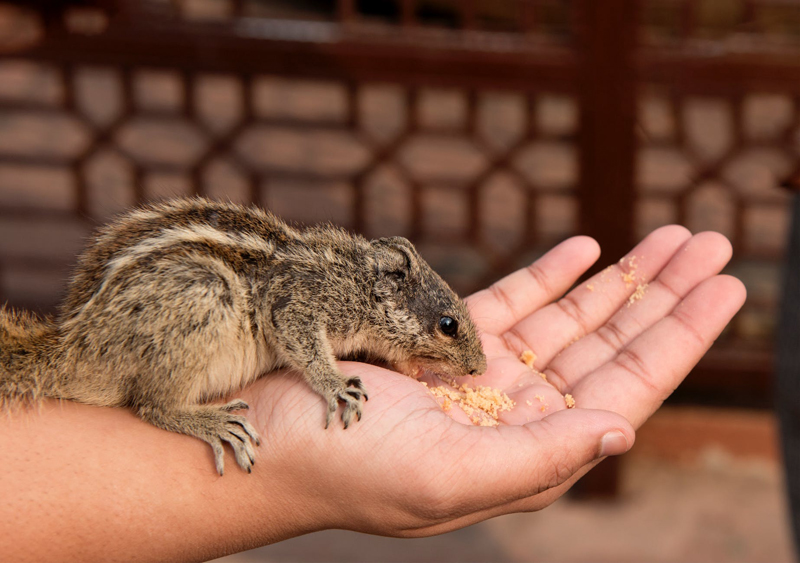 My little ragdoll cat Squeaky died last week, she was 12-years old. Weeks before that we were on constant vigil trying to keep her alive. Her symptoms were constant vomiting, muscle loss, and weight loss. It happened several times over the last few years. It didn't happen often and wasn't severe at first. The diagnoses ranged from eating too fast to an irritated stomach. She was prescribed antibiotics, different food, among other diets. It wasn't any of these things, it was kidney disease or Feline Chronic Renal Failure, CRF
It took me quite some time to write this article. In fact, I had a heck of a time functioning to write anything. I loved that cat. She was my Velcro kitty, next to me all the time. She was also a one person cat. Since Squeak was a kitten I have had four major spine surgeries, cancer, a antibiotic resistant flesh eating infection, lost many family members, that little cat got me through a lot.
We finally got a proper diagnoses not long ago when we took her to a veterinarian who is also the bishop of our church. He tried to save her. He stopped the last crash, re hydrated her and then brought her home to us to spend her last couple of days. He gently explained quality of life and that some people would go so far as to use feeding tubes to keep the animal alive. He taught us about special kidney disease diets. Explained to us the biggest killer was the cat not eating, if she wouldn't eat the homemade kidney disease diet, or the prescription kidney diet to have her eat Fancy Feast. The chicken-grilled variety not seafood that has more salt. Salt is one of the many problems with kidney disease.
I literally held her in my arms day and night. She nuzzled me and the most remarkable thing happened. She looked at me intensely in the eyes, she raised up her paw and petted my arm over and over. She got tired and laid inside my arm and I petted her. The next day she was very ill again and we knew she was suffering. We talked to the vet again and he assured us as far as the kidney disease had progressed there was nothing we could do to make her well. There was only one decent thing we could do. We took her back to the vet and she was put to sleep. I really had to be honest with myself, how much do we intervene before we are beyond quality of life.
We couldn't pinpoint any one thing that could have caused the kidney failure. Her diet was good and high quality. There is a lot of different problems that can cause it. We learned that ragdoll cats are prone to kidney disease. It is also common in older cats. We will never know what caused it
I will always have this painful hole in my heart where Squeaky belongs. Rest in peace Squeaky, I look forward to being with you again someday. You are now with my teenage son, my brother, my folks, and many other loved ones. You can play with 56 years of my family's pets who my best friends.
Diana Geiger Exotic Pets Editor
on
Ferrets: A Complete Guide available in paperback and Kindle. Also available at Barnes and Noble online. By Diana Geiger (me:) Five star reviews!
Ferrets: A Complete Guide - Paperback
Ferrets: A Complete Guide - Kindle - $2.99
This site needs an editor - click to learn more!

You Should Also Read:
Exotic Pet Site Map
Ferrets - A Complete Guide Paperback and Kindle
Exotic Pet Shopping (the safest for your pets)




Related Articles
Editor's Picks Articles
Top Ten Articles
Previous Features
Site Map





Content copyright © 2021 by Diana Geiger. All rights reserved.
This content was written by Diana Geiger. If you wish to use this content in any manner, you need written permission. Contact BellaOnline Administration for details.