St. Eustatius - The Golden Rock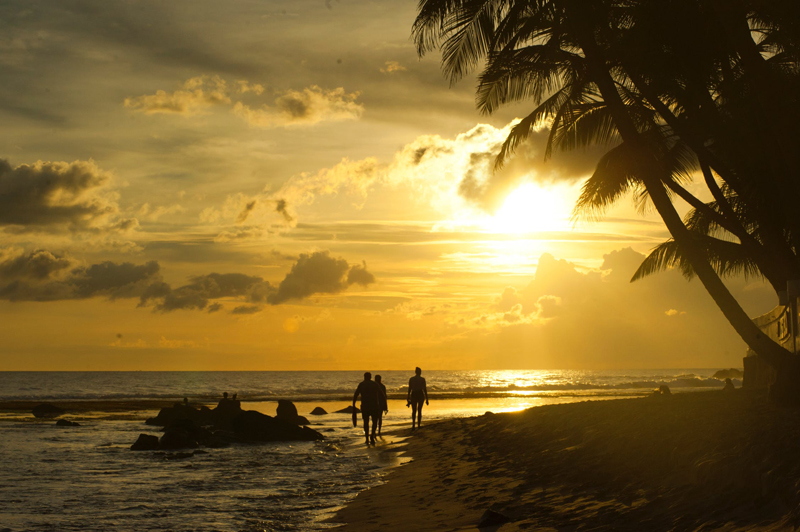 There are not many islands left in the world, let alone the Caribbean, where the long arm of the luxury tourism market hasn't found a way to install a boutique hotel, exclusive spa or prime residential community. St. Eustatius, or 'Statia', is not one of those islands. With a population of just 3,500, this tiny Dutch territory still gets by on one gas station, five hotels, and no movie theaters, nightclubs or casinos. Served by daily island-hopper flights from nearby St. Maarten, Statia is one of the last bastions of true Caribbean tranquility. It was not always thus, however.
Scroll back two hundred years and Statia was one of the trade powerhouses of the region, nicknamed 'The Golden Rock' for its 600 waterfront warehouses and transient population of over 20,000 sailors, merchants and traders who flocked to the 11 square mile island to deal tax-free in commodities, produce and armaments. During the height of the American War of Independence, Statia was crucial in supplying weapons to the Revolutionaries. When the Andrew Dorea arrived in 1776 carrying one of the original copies of the Declaration of Independence (which to this day remains unfound), the guns of Fort Oranje saluted the revolutionary flag, making Statia the first territory in the world to recognize the independent America.
Today, Statia prides itself on its unique blend of history (many of the old buildings in 'Lower Town' and the capital, Oranjestad, are still intact, nature and diving. Take a tour and discover one of the oldest synagogues in the New World, Fort Oranje, built in 1629,
And numerous traditional gingerbread houses that have survived decades of hurricanes and political strife.
Alternatively, grab a trail pass and head into Statia National Park, with challenging hikes up the island's defining landmark, a 2,000 ft dormant volcano named 'The Quill', or to the Botanical Gardens with its views across to neighboring St. Kitts.
Finally, Statia is also a significant dive destination, with deep water pinnacles and sunken wrecks. The island boasts eight different dive ecosystems, most of them in water 45-65' deep that teem with natural flora and fauna.
Most of the 20,000 or so visitors who do come to Statia come with a specific purpose in mind – this isn't one of those islands that you drop into on the off chance something might be going on. Those that do set aside some time, though, discover a stunningly tranquil landscape where faces quickly become familiar and the pace of life is deliciously slow. There is only one beach to speak of, and a black sand one at that with turbulent currents, so the island attracts an energetic eco-crowd wanting to get away from it all.


Related Articles
Editor's Picks Articles
Top Ten Articles
Previous Features
Site Map





Content copyright © 2023 by Nick Marshall. All rights reserved.
This content was written by Nick Marshall. If you wish to use this content in any manner, you need written permission. Contact Nick Marshall for details.