Har Gow (Shrimp Dumpling) Recipe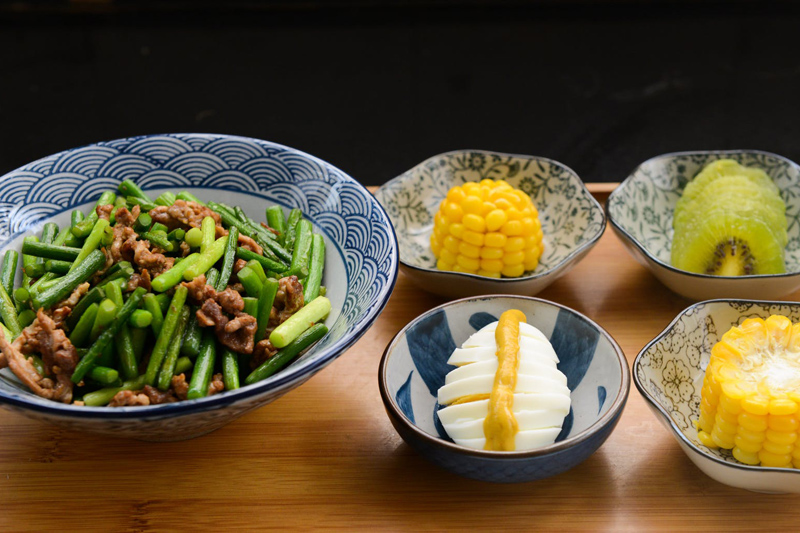 Har gow (har gau, har gao, ha gao) is a Chinese dim sum favorite. Dumplings filled with shrimp and bamboo and flavored to perfection make the perfect party appetizers or luncheon treats. Try these amazing dumplings and let me know what you think in the Chinese food forum found
here
. Enjoy!
To watch a video of these instructions click
here
.
1 lb raw shrimp
4 oz sliced bamboo shoots
1 tbsp shao hsing wine
1 tsp sesame oil
½ tsp stir fry oil
½ tsp sugar
½ tsp salt
2 tbsp cornstarch
1 ½ cups non glutinous wheat flour (wheat starch)
1 tbsp vegetable oil
1 cup water
Remove all of the shells and tails from the shrimp. Devein them if they are not already.


Once the shrimp are clean, chop them into tiny pieces and place them in a bowl that has a tight fitting lid.


Drain and mince the bamboo shoots. Then mix them in with the shrimp.


To the shrimp mixture add the shao hsing wine, sesame oil, stir fry oil, sugar and salt. Mix everything together thoroughly and then add in the cornstarch. Place the shrimp mixture in the refrigerator and let it marinate for an hour.


Once the shrimp mixture marinates, prepare the skins. Mix the wheat flour with the vegetable oil. Then boil the cup of water in the microwave.


Once the water boils, quickly add it to the flour mixture and stir until everything is evenly combined. It should form a dough like consistency. Then let it sit until it cools.


After the dough cools, roll it into a long roll and cut it into 30 equal pieces.


Remove the shrimp filling from the refrigerator and set up a work station to fill the har gow. Oil a work board or plate and a rolling pin and oil the bottom of the steamer tray as well. An aluminum steamer is best suited for this recipe. Fill the bottom of the steamer with hot water and heat it on high.


Then take one of the dough pieces and roll it into a ball. Set it on the oiled board or plate and flatten it into a circular shape using the rolling pin.


Pick the skin up and place about a teaspoon of filling in the center. Then using each of your fore fingers, pleat the top of the skin using your thumb to curve the bottom of the skin around the filling. This is a bit difficult and if you wish you can simply pinch the dumplings closed forming a half circle. After each one is finished, place it in the oiled steamer tray.


Continue until all of the har gow are complete. Then steam them for just about 5 minutes. Remove them from the steamer and place them on plates to be served. Makes about 30.




Related Articles
Editor's Picks Articles
Top Ten Articles
Previous Features
Site Map





Content copyright © 2023 by Lila Voo. All rights reserved.
This content was written by Lila Voo. If you wish to use this content in any manner, you need written permission. Contact Lila Voo for details.