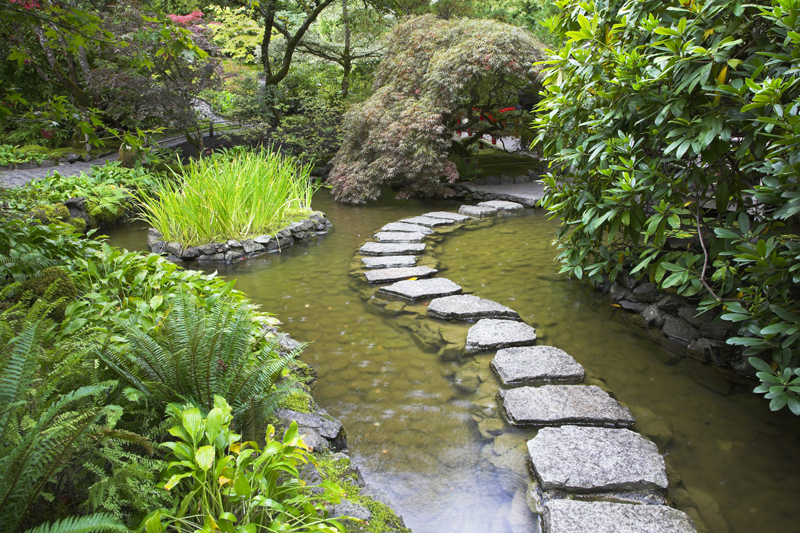 Beauty and versatility describes the conifers. In the landscape conifers can be relied on to bring four seasons of interest. They do all that without putting undue stress on the gardeners.

For the small garden, miniature and dwarf conifers are usually the best choices. Miniatures are usually only two to three feet tall, while dwarf ones are between three and six feet. Within these size ranges, there are so many kinds of conifers from which you can choose. The plants vary in form and growth habit as well as color.

When selecting conifers, buy those that are best suited to your soil type and hardiness zone. Some conifers thrive in wet areas, while others may perish. So choose suitable ones for the spot you have in mind.

Also consider the plant's growth habit. Perhaps a tall columnar one is needed, or a horizontal type for a ground cover. Other forms include rounded, weeping, narrow upright, ground hugging, and spreading.

In addition to these natural forms, you'll also find specially trained ones shaped like pom poms or spirals. These are frequently used for very special spots in the landscape, often near entryways. They make great specimen and accent plants.

Conifers are the ideal way to provide color in the landscape. Flowers usually bloom for only a short time, while conifers will bring color throughout the year. The foliage color of conifers varies tremendously, depending on the cultivar and species you choose. They come in every imaginable color from lavender and purple to blue, gray, orange, and yellow not to mention all the various shades of green.

Many conifers offer seasonal changes when the foliage turns a different shade. This often happens in the fall and winter.

The versatility of conifers can hardly be beat. They're often used for hedges and windbreaks. Create a mixed border by including them in flower beds. Ground hugging conifers are used as ground covers. Small ones are ideal for foundation plantings. The miniatures are a good choice for rock gardens. Some gardens contain nothing but conifers.

Basically conifers are carefree plants that require very little attention once they're established. They'll need watering the first year they're planted if rain isn't adequate.

Among the smaller conifers is the Mugo pine. This is one of the better known ones. Besides Mugo, numerous other miniature conifers are well suited to small landscapes. The dwarf balsam pine only reaches 15 inches in height.



Related Articles
Editor's Picks Articles
Top Ten Articles
Previous Features
Site Map





Content copyright © 2023 by Connie Krochmal. All rights reserved.
This content was written by Connie Krochmal. If you wish to use this content in any manner, you need written permission. Contact Connie Krochmal for details.