Xiao Long Bao (Chinese Soup Buns) Recipe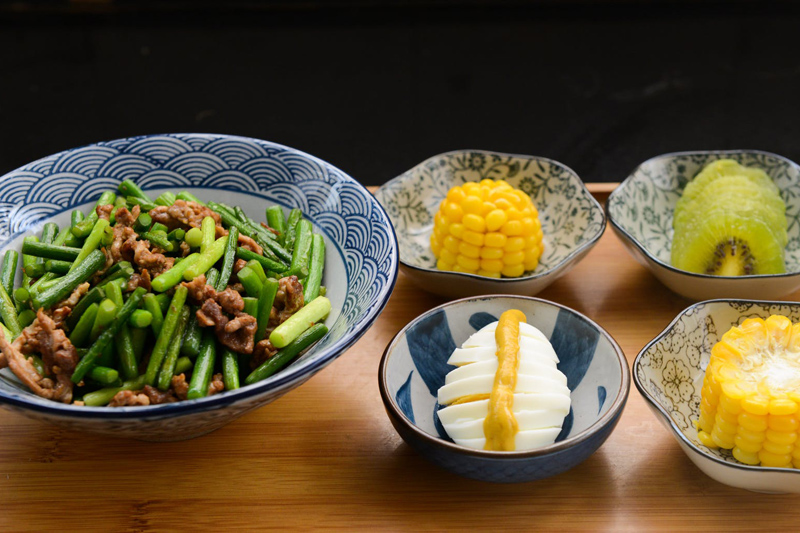 These delicious buns known as xiao long bao or soup buns are filled with a tasty and juicy pork filling that bursts in your mouth when you bite into them. There are several different recipes for these buns. Some use risen dough, while others have a thinner skin. The recipe below is for those with the risen or puffy dough. The basic dough for Chinese steamed buns needs to be made before starting this recipe and can be found
here.
Enjoy!
Basic Dough for Chinese Steamed Buns
1 envelope Knox gelatin (or 1 tbsp of another brand)
1 cup chicken broth
5 green onions
Wax paper
Filling Mixture:
1 lb ground pork
1/3 cup chicken broth
1 tbsp sesame oil
2 tsp soy sauce
½ tsp garlic salt
Before starting this recipe, make sure you have made the basic dough for Chinese steamed buns.


In a bowl chill 2 tablespoons of the chicken broth. Once chilled, sprinkle the gelatin on top and let it stand for 1 minute.


Heat the remaining chicken broth and bring it to a boil.


After the gelatin has stood for a minute, add the boiling broth and stir until the gelatin is thoroughly dissolved. Then refrigerate it for about 3 hours.


Rinse the green onions under cold running water and then dry them with paper towels. Dice them into small pieces and set them aside.


In a large bowl mix together all of the ingredients for the filling. Stir until everything is thoroughly combined. Then add the green onions and stir until they are thoroughly distributed throughout the mixture. Set this mixture aside.


Next, take the wax paper and cut it into 3 inch squares. Cut about 20 of these squares. The buns will be placed on these squares while cooking so that they don't stick to the steamer.


Place these squares into your steamer. Depending on the size of your steamer, place 4 to 5 squares far enough apart so that the buns have room to rise without sticking to the sides of the steamer or to each other. In my steamer I just place 4 of these squares which means I only cook 4 buns at a time. Place the other squares on a plate so that you can lay the finished buns on them and then place them in the steamer when it's their time to be cooked.


Once the jelled broth is done, set up a work space to fill the buns. Have a plate or board to work on. Set the bowl of broth in a larger bowl with ice in it to keep it cool. Then have the filling mixture, dough, and plate with the wax paper squares nearby.


Fill the buns by starting with the basic dough. Press it down and knead it for just 5 minutes. You can do this either in the container that it was left to rise in, or on a floured surface.


Once the dough is kneaded, set up a floured surface. Take just a small piece of the dough and using the palms of your hands roll it into a ball.


Place this ball on the floured surface and press it until it is flat. Then place it in the palm of your hand.


Add some of the pork filling to the center of the dough as well as just ½ tsp of the jelled broth, cupping your hand around it.


Then slowly pull up a little portion of the side of the dough and then pull up another portion next to it and pinch it together. Repeat this action all the way around until you come to the top of the bun pinching the dough as you go. Then at the end you want to twist and pinch off the top. This is very difficult to do at first, but after a few tries it will get easier. Keep in mind that it doesn't have to be perfect. As long as there is a constant swirl and it's fully pinched at the top. Once the bun is complete place it on a wax paper square. Continue until all of your buns are made. Closing these buns is similar to closing the barbecued pork buns. To see how to pinch these buns together click here.


After the buns are finished, let them stand for about 20 minutes. Then bring a pot of water to boil. Make sure that your steamer fits on top of this pot comfortably.


Once the water boils, place the steamer on top of the pot and steam the buns for about 8 to 10 minutes.


When they are finished, let them cool for a few minutes, then remove them and serve. Makes 20 buns.


Related Articles
Editor's Picks Articles
Top Ten Articles
Previous Features
Site Map





Content copyright © 2023 by Lila Voo. All rights reserved.
This content was written by Lila Voo. If you wish to use this content in any manner, you need written permission. Contact Lila Voo for details.