Non Stick Pans and Infertility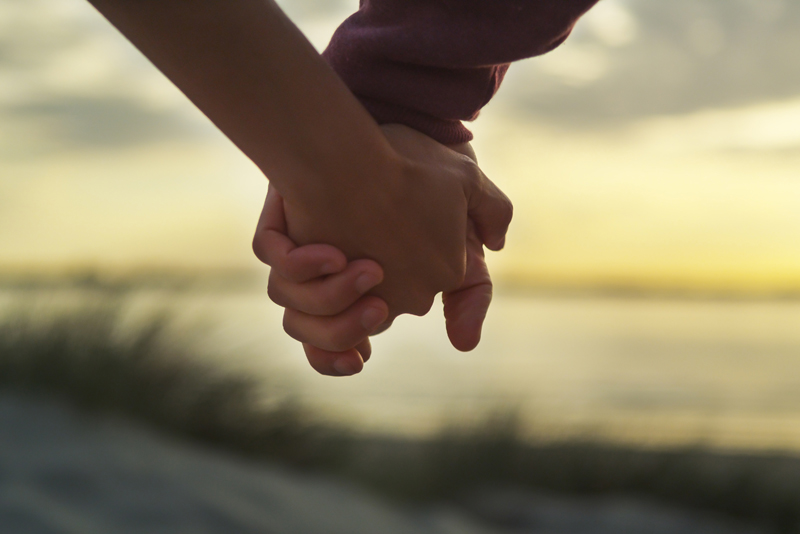 If you have begun taking extra care with what you eat while trying to conceive you may want to take a closer look at the pots and pans that you cook in too. A study (1) published in Human Reproduction found that preparing food in non-stick cookware could significantly increase the time it takes to conceive. Female infertility may be aggravated - and prolonged - by your cookware choices.

University of California researchers examined the blood of 1,240 women who had conceived between 1996 and 2002. They discovered that those with higher blood levels of the chemicals found in non-stick coatings called PFOAs (perfluorooctanoate) and PFOS (perfluorooctane sulphonate) took much longer to become pregnant.

A number of studies have found that higher levels of perflouroalkyl chemicals may be linked with increased time to pregnancy (1), and for this reason, for the last decade or so I have been recommending that my clients only use non-stick pans when absolutely necessary, if at all.

I think it's fair to say that scrambled eggs are the one food that cause many health-conscious peeps to weaken and break out the non-stick pans. I get it.

These ubiquitous chemicals are found in other products too, not just cookwear. Waterproof clothing, stain-proof coatings and non-stick fast-food packaging can contain the same fertility disrupting environmental toxins, especially microwave popcorn bags.

It may be wise to keep non-stick pans and food wrappings away from your guy too! A study (2) on 105 men found a connection between various PFAA (perfluoroalkyl acids) chemicals used in non-stick coatings and male infertility, specifically low sperm counts and poor sperm quality.

All men in the study had some levels of PFAAs but normal good quality sperm was far less likely in men with the highest levels and a number of studies have similarly found links between PFAAs and poor sperm quality.

"High PFAA levels were associated with fewer normal sperm. Thus, high levels of PFAAs may contribute to the otherwise unexplained low semen quality often seen in young men."

It's important to keep avoiding these compounds after your conceive too as they have been linked to growth impairment in babies during pregnancy (3).

Good choices for alternate cookware include stainless steel, glass and when you really need non-stick try well-seasoned cast iron. If you season cast-iron super-well and often it makes a very good non-stick alternative.

Thinking of buying a 'healthy' non-stick pan? Even if a non-stick pan is marketed as being PFOA-free, it will likelycontain other similar chemicals (PFASs). A pan should be free of all PFASs and fluorinated chemicals and fluorine to have a safe coating. Perfluoroalkyls are a family of chemicals and one can often be switched out for a lesser known, less notorious form.

This is similar to the situation with bisphenol A (BPA) which has been switched out for it's close relative BPS in many BPA-free plastics. The chemical BPS has been shown to be equally hazardous to health, but BPS is not on most people's radar just yet so BPA-free plalstics are perceived as being safe. They are not.

To avoid other sources of PFOAs make your own popcorn either in an air-popper or a pan and avoid non-stick coatings by reducing fast-foods. When food is produced on non-stick equipment and packaged in non-stick packaging - even pizza boxes - food can absorb perflouroalkyl chemicals.

The chemicals that you come into contact with every day build up in your body, think about the food that you eat, what's your food been wrapped in, and what was it cooked in? When you are trying to conceive, limiting your exposure to unnatural chemicals may help you to conceive more speedily and have a healthier baby.

References:

(1) Crit Rev Toxicol. 2016 Oct;46(9):735-55. doi: 10.1080/10408444.2016.1182117. Epub 2016 Jun 8.
Perfluoroalkyl and polyfluoroalkyl substances and measures of human fertility: a systematic review.
Bach CC1,2, Vested A3,4, Jørgensen KT5, Bonde JP5, Henriksen TB1,6, Toft G7.

(2) Human Reproduction, online Jan 28
Environmental Health Perspectives, Do perfluoroalkyl compounds impair human semen quality, Joensen et al, online Mar 02, 09

(3) Crit Rev Toxicol. 2015 Jan;45(1):53-67. doi: 10.3109/10408444.2014.952400. Epub 2014 Nov 5.
Perfluoroalkyl and polyfluoroalkyl substances and human fetal growth: a systematic review.
Bach CC1, Bech BH, Brix N, Nohr EA, Bonde JP, Henriksen TB.


Related Articles
Editor's Picks Articles
Top Ten Articles
Previous Features
Site Map





Content copyright © 2023 by Hannah Calef. All rights reserved.
This content was written by Hannah Calef. If you wish to use this content in any manner, you need written permission. Contact Hannah Calef for details.