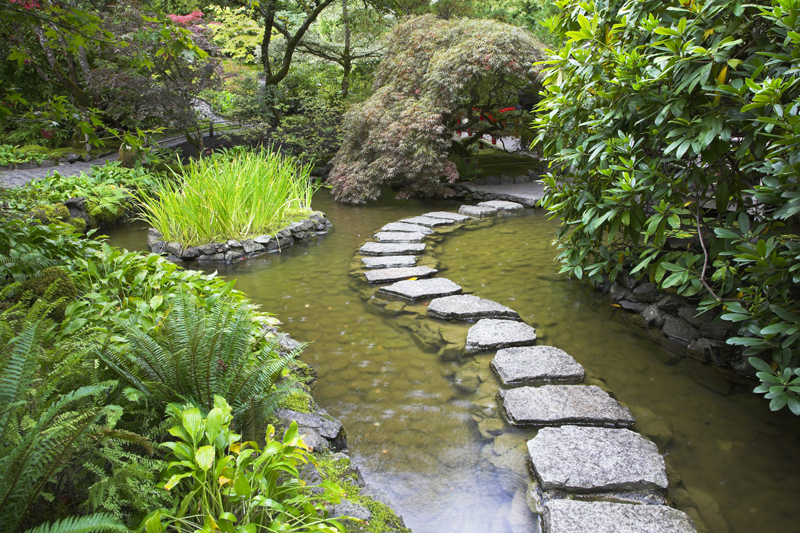 The Great Recession of 2008-09 appears to be over. But consumers aren't ready to go on a spending spree. It is now chic to be frugal. Many gardeners have limited money to spend on gardening, and every penny has to count. There are many ways to continue gardening while spending less.

One way we seem to be saving money is by reducing our water consumpti0on. A report released in October of 2009 indicated that Americans are using less water per person than they did in the mid-1950's. This is largely due to water-saving technologies and devices, such as drip irrigation. A 2005 U.S. Geological Survey report noted that Americans used less water per day in 2005 than they did in 2000. This is excellent news. Even though the country had experienced a 30% population increase since 1985 our water consumption didn't increase accordingly.

In the past couple years rain barrels have become very popular. For the past four years or so I have supplement that with grey water from household use (dishes and bath).

Frugal gardening isn't about doing without. Rather the aim is to achieve the same results by finding ways to spend less. This can involve using coupons at garden centers and nurseries. Strangely enough overall coupon usage varies slightly from one area of the country to another. A survey found that 40% of online adults in the Midwest used coupon websites, while the percentage went down to 29% in the West.

Frugal approaches often involves finding new uses for old items we already have available or free items, such as old window frames and doors. Remove the window glass (otherwise birds might hit the glass and injure themselves) and decorate the frame so it can be used as a garden accent.

Free wooden pallets are often available. These can be finished and painted to use for inexpensive fencing. Pallet wood is very rough, so sand and finish it in order to avoid splinters.

If you have to cut large trees in your yard, the trunks can be sawed
lengthwise for use in garden benches and other rustic garden furniture. This material could also be used to frame raised beds. Though the frame will
eventually rot, you should get several years of use from the wood frames before this happens.

Rummage sales remain one of my favorite places for bargain priced gardening items. If you're willing to wait until the end of the gardening season, stores will often have clearance sales. I don't bother until the items are 75% off.

When checking Craigs list or local newspapers for free items, consider the cost of gas. The same is true of yard sales that are miles out of the way. You need to save enough money to make the trip worthwhile.



Related Articles
Editor's Picks Articles
Top Ten Articles
Previous Features
Site Map





Content copyright © 2023 by Connie Krochmal. All rights reserved.
This content was written by Connie Krochmal. If you wish to use this content in any manner, you need written permission. Contact Connie Krochmal for details.