Jellyfish - Jellyfish as a Pet - Jellyfish Art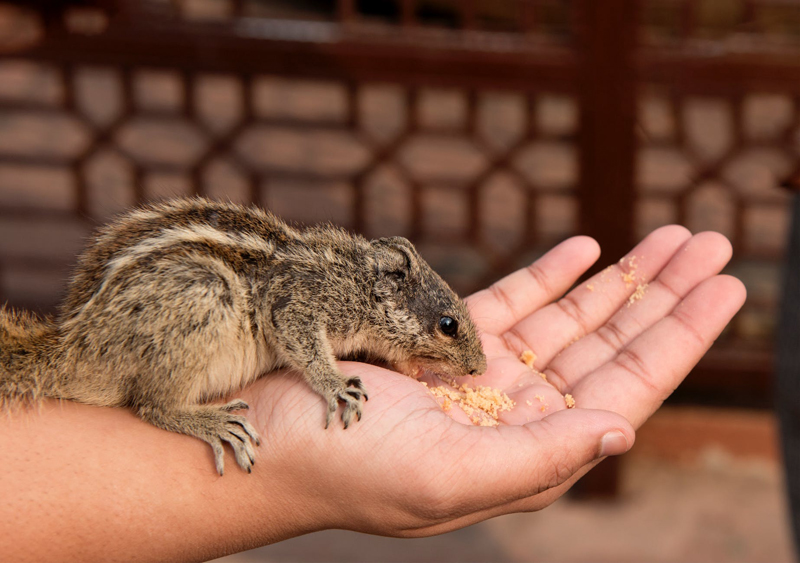 Until recently having jellyfish in a tank at home was a near impossibility. At least until Alex Andon, founder and president of Jellyfish Art made the impossible - possible!
Andon had his eureka moment while watching the mesmerizing and beautiful display of jellyfish at the Monterey Bay Aquarium, at Monterey, California. The Monterey Jellyfish Display unfortunately closed in 2008 but the living art is not lost, thanks to Andon.
Alex Andon, founder and president of Jellyfish Art





"I got the idea for the business when I saw how much people absolutely loved the jellyfish exhibits at public aquariums," said Andon. "I heard stories, for example people crying because the jellyfish were so beautiful."

After witnessing the psychological responses from movie goers that viewed Avatar I can understand the emotional response to such beauty and the tremendous effect these jellyfish have on the public.

Andon reflected on why no company had thought of Jellyfish and quickly realized there were four huge obstacles blocking any possibility of raising jellyfish successfully in the home. Armed with his degree in biology from Duke University and his business ingenuity he set off to eliminate those barriers one by one.

"I saw four barriers that were keeping people from having their own jellyfish as pets and thought that with my background in marine biology, I could figure them out," explained Andon.

According to Andon, Jellyfish are 95% water and if kept in a traditional filtered aquarium they will get sucked up in the filtration system. "Jellyfish need a special tank design with a special water flow pattern and no corners."

The other three barriers were food to feed the jellyfish; Andon had to figure out which species of jellyfish were hardy and attractive, and to find a steady supply of jellyfish.

"I got to work tinkering in my cousin's garage and once I had broken down those four barriers and opened up a website, the jellyfish tanks began selling themselves and I had a business," said Andon.

Andon also wanted the jellyfish tank to be easy and affordable. Desktop Jellyfish Tank and Starter Kit comes with everything you need to set your tank up, a handsome tank , light, bubble tube, gravel, filter cartridge, air pump, dropper, salt, thermometer, hydrometer, heater, dechlorinator, glass marbles, and cycle.

"The Desktop Jellyfish Tank is as easy as a regular fish tank. The box includes everything you need to get started," said Andon. "You add salt water, which you can buy premixed for $1/gallon from a local aquarium store or make yourself from filtered water."

The salt used however, is not salt you would buy in a grocery store it is salt you buy in an aquarium store. I cannot stress enough the use of filtered water for all your exotic pets, be it drinking water for your hamster or water for your goldfish tank.

After your tank is completely set up you are then able to order your jellyfish and food. "Then you order Moon Jellyfish and frozen jellyfish food from jellyfishart.com, which are shipped via overnight express," said Andon.

Andon's company also works with high end special order tanks and an array of unusual exotic jellyfish. "Some of the other species we have worked with are sea nettles, which have long tentacles and a painful sting."

Jellyfish, beautiful exotic and potentially yours




Andon emphasizes the proper care of the jellyfish though it appears to be simpler than many species of exotic pets. He said the jellyfish should be fed once a day. Clean the algae from the sides of the tank once a week which takes about five minutes. He stressed the importance of changing 20% of the water every other week a chore that takes about twenty minutes. The filter must be changed every six weeks; again, a very quick and easy procedure taking maybe ten minutes.

I asked Andon various questions about jellyfish, while I had some basic knowledge I wanted to know how capable they were of reacting to the stimuli around them. "Jellyfish have no central nervous system or developed organs, so they cannot feel in the traditional sense. They are able to detect basic stimuli like light from dark and also when they are being touched," explained Andon.

Andon works with many species of jellyfish he primarily uses Moon Jellyfish. The Moon Jellyfish has a pulsating moon shaped body that is utterly gorgeous when various colored lights reflect on the translucent body. Andon also feels the Moon Jellyfish is the safest to have as pets.

Andon revealed "We have worked with over a dozen species of jellyfish, but our main species is the Moon Jellyfish. These are the most popular with customers and the easiest to take care of. Moon Jellies do not sting, i.e. all jellyfish sting but their venom has no effect on people."

As with all exotic pets there can be health issues Andon explained,"There are no health issues with having jellyfish as pets as long as you stick with the Moon Jellies."

According to Andon, his most rewarding moment was being able to donate a jellyfish tank to a five year old child, named Logan, diagnosed with acute lymphoblastic leukemia.

While five-year old Logan was going through three months of powerful chemotherapy his mother would wheel him to see the jellyfish at the Vancouver Aquarium.

Jellyfish have a relaxing calming effect on people, it helps reduce stress levels, and decreased stress levels support a healthier immune system.

Logan was offered the very special chance from the Make-A-Wish Foundation of British Columbia, to make his own special wish. At first his wish seemed a little strange. He asked to go to the Bahamas. His dream was actually to see the jellyfish at the jellyfish display at the Atlantis Resort in the Bahamas.

Shortly after Andon had started his company he had heard of little Logan's jellyfish wish. According to Andon, Logan was an amazing child and knew a great deal about jellyfish. Andon set Logan up with a jellyfish tank. Logan's dreams of jellyfish became a tangible reality he could see, touch, and feel every day.

Contact information for Jellyfish Art LLC

Alex Andon
President
Jellyfish Art, LLC
Jellyfish Art

Jellyfish video Desk top tank and jellyfish video

40-gallon tank

Custom tanks Custom Tanks




Diana Geiger Exotic Pets Editoron


As always, enjoy your new pet jellyfish!


How to Keep Jellyfish in Aquariums: An Introductory Guide for Maintaining Healthy Jellies

My book (paperback) FERRETS: A Complete Guide


Kindle Version of Ferrets: A Complete Guide

Ferrets: A Complete Guide


PDF Version Ferrets: A Complete Guide (Access to free PDF Reader)
Ferrets: A Complete Guide

Scroll down a litter further and sign up for the exotic pet's newsletter. Your email is 100% safe, I never even see it. You will receive a newsletter once a week. Once in a great while an emergency newsletter may go out, but this would be only for a big illness outbreak or other emergency. Subscribe so you will know when new content comes out!



This site needs an editor - click to learn more!

You Should Also Read:
Exotic Pet Site Map
Ferrets - A Complete Guide Paperback and Kindle
Exotic Pet Shopping (the safest for your pets)




Related Articles
Editor's Picks Articles
Top Ten Articles
Previous Features
Site Map





Content copyright © 2023 by Diana Geiger. All rights reserved.
This content was written by Diana Geiger. If you wish to use this content in any manner, you need written permission. Contact BellaOnline Administration for details.