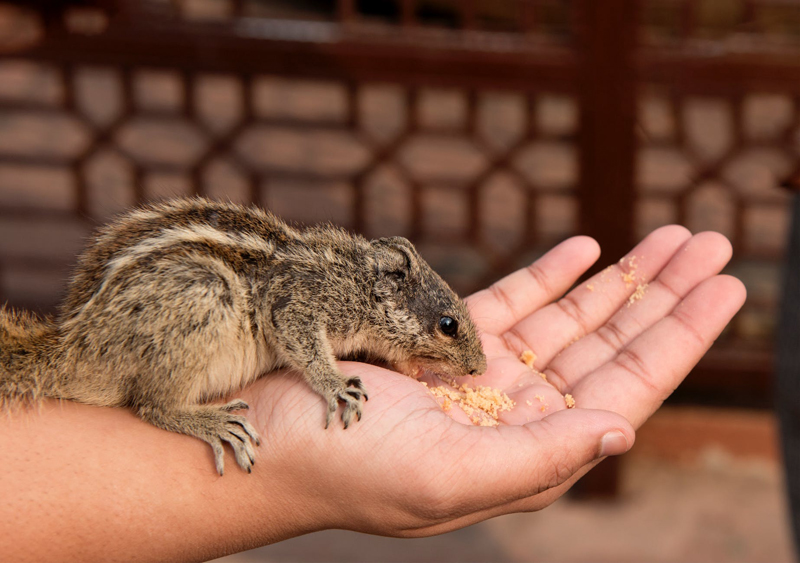 "My child, I have a very special mission for you on one of my many worlds" said Heavenly Father. "But Father I don't want to leave you!" "My son, you will receive a mortal body have earthly parents, and since you are a special child, you will return to the Heavenly Kingdom soon, in fact, you will be unaware of having been except for the memories that you come home with. There is something I will give to you, it is called time, but you will not have to concern yourself with that. Your special mission is two proud and rebellious mortals. They will be your parents, you will teach them about love, and tolerance. You will touch their hearts, and they can return to us in the fullness of time." "I will do as you wish my Father." "Then sleep my child...Goodbye my son."
He became known by the name Bobby.
Robert V Ruth


A beautiful male child was born. His eyes were the color hazel, his features were fine. He was in fact a very special child, born with severe learning disabilities, hyperactivity, and attention deficit disorder. Overall he was quite intellectual; he loved all sorts of music, and loved to read. However, throughout his childhood children had been cruel. They teased him about his difficulties.

School, should be a valuable asset, however school authorities were not supportive, and said he would never learn to read. His mother took him home, with a single goal in mind, to prove to the school not only could he learn to read, but had above average intelligence as well.

A book came to mind, a book that assisted other learning disabled children to read. Why Johnny Can't Read. The search began, libraries, new book stores, then used book stores. A single copy was found, dusty, well read, but was the key to a vast universe for Bobby. In one week, Bobby returned to school, reading at a higher level than his classmates did. His mother returned to school, with an audio cassette in hand. At first, as they listened, there were stunned faces, changing to red faces. Then a single voice spoke, the school psychologist. He said it was time to do some tests. After these tests were completed, the first of many IEP meetings was scheduled. The outcome of the test was ADHD/with Learning Disorders. But the psychologist said that there were medications that could help him concentrate, and stay on task.

Bobby and his mother were sent to visit a medical doctor. The doctor said a trial period of a medication called Ritalin seemed to be in order. The prescription was filled on the way home. In the back seat of the car, Bobby was given his first dosage. In less than half an hour's time, he was calm, concentrating, and focusing on the world around him. He seemed so happy, and his mom was thrilled. The first of many conversations between mother and son took place that day, Bobby was finally able to sort out his thoughts, and jumbled feelings.

In school, he was placed in special education. He learned, but had his ups and down. Bobby was always eager to please, always have a smile on his face, a big happy grin. He mostly shrugged off the teasing, but you could see it hurt him deeply. What he wanted most were friends.

In fact, one of his parent's major concerns was the possibility of his caving to peer pressure. Because of this his family made an important decision to move 2500 miles away, to a small community, and began life in the woods. Here he flourished and grew.

Their son grew into a magnificent young man, always there to help someone, to talk with, he was a son to be proud of. He wanted badly to make more of his own decisions. He asked if he could decide when to go to bed, and when to do his homework. His mother, with much apprehension agreed to give this a try. With many accomplishments, his self esteem grew.

When Bobby began high school, his family heard bits and pieces of what Bobby was like. He always smiled, rarely angered, was tolerant of the teasing, and protective of others being teased. He joked and played with children, seeing past their limitations.

In the first part of February, in the year 1995, a special week was bestowed upon his family. Though it was a school week, they spent every day together, going places, having fun, talking, and laughing. On February 9th, as he lovingly took his mother's arm in the parking lot, she looked into his eyes, and felt the depth and warmth of his soul. She told him what a wonderful person and loving son he had become, that her heart was bursting with pride, and that she loved him with every ounce of her being. On February 10th, he spent the entire day with his father. That evening, they came home with pizza, ice cream, and chocolate milk. Bobby's mother wanted to surprise them and made a special dinner of turkey and mashed potatoes, a feast! Later that evening, they grew tired, Bobby dished out a bowl of ice cream and brought it out to the trailer his grandparents had given to him, as his "own pad." His parents went to bed, soon he came back in, got more ice cream, and said goodnight.

They never saw their beautiful son alive again. He died that night at the age of 15, of carbon monoxide poisoning. The vent on the trailer that released the exhaust froze up, redirecting the deadly fumes back through the kitchen vent. He had gone to sleep, never to wake up again.

During the next week his friends and family realized the incredible impact he had on many people, but mostly those proud mortals, his parents, who felt truly blessed in having Bobby as their son. They learned from Bobby a great deal about life, but mostly about unconditional love.

They were sent a special soul....and they said...."Goodbye our son, and Thank You."

Please touch your children's hearts with compassion for others, and tolerance for other's short comings.

Above all, teach and show unconditional love.
Diana Geiger

Bobby and our dog Jake on the lake where we lived







First Alert CO615 Carbon Monoxide Plug-In Alarm with Battery Backup and Digital Display

FERRETS: A Complete Guide






Scroll down a litter further and sign up for the exotic pet's newsletter. You will receive a newsletter once a week. Once in a great while an emergency newsletter may go out, but this would be only for a big illness outbreak or other emergency. Subscribe so you will know when new content comes out!




This site needs an editor - click to learn more!

You Should Also Read:
Complete Exotic Pet Index
Ferrets - A Complete Guide Paperback and Kindle
Exotic Pet Shopping (the safest for your pets)




Related Articles
Editor's Picks Articles
Top Ten Articles
Previous Features
Site Map





Content copyright © 2021 by Diana Geiger. All rights reserved.
This content was written by Diana Geiger. If you wish to use this content in any manner, you need written permission. Contact BellaOnline Administration for details.