How to Have a Mongolian Hot Pot Party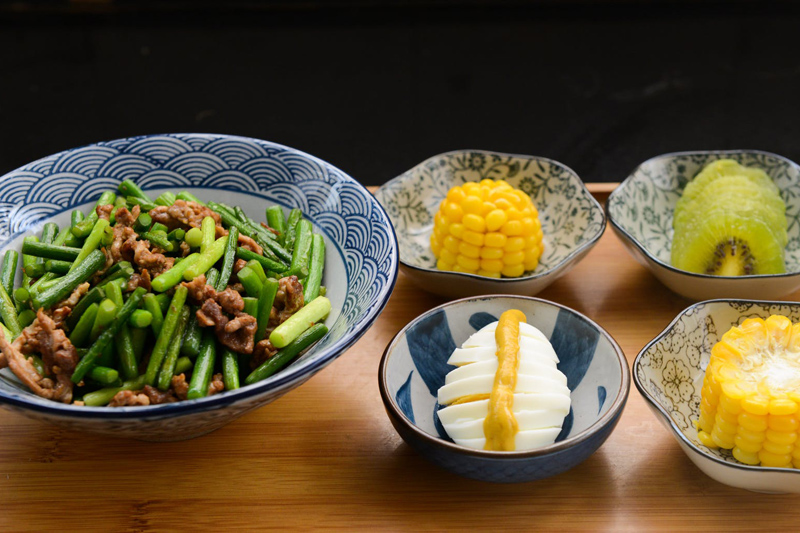 Mongolian hot pot is similar to fondue. A pot of boiling broth is placed in the center of a table surrounded by plates of different raw meats and vegetables. Each person then picks out the meats or vegetables that he or she likes and places them in the pot of broth to cook. This only takes about 1 to 2 minutes since the pieces of meats and vegetables are sliced thin for quick cooking. Then the person places their fully cooked selections on their plate, adds some dipping sauce and enjoys. Mongolian hot pots make a great theme party and are perfect for simple family get togethers. Below is a simple recipe for a fun Mongolian hot pot. Feel free to add your own meats and vegetables as well. Enjoy!
To see a video of these instructions click
here
.
1 large chicken breast
1 lb flank steak
¾ lb piece boneless skinless salmon
2 bunches baby bok choy
3 large carrots
4oz snow peas
4oz sliced white button mushrooms
14oz can baby corn
5oz can bamboo
8 cups chicken broth
Dipping Sauces:
Hot chili garlic sauce
Tamari
Pre chopped garlic
Remove all of the fat from the chicken. Then slice it into paper thin strips. Place these strips neatly on a serving plate, cover them with plastic wrap and place them in the refrigerator while preparing the other ingredients.


Remove as much fat as possible from the flank steak. Then cut the steak into 1 ½ to 2 inch paper thin strips. Make sure to cut the steak across the grain. Then place the pieces on a serving plate, cover them with plastic wrap and place them in the refrigerator.


Cut the salmon into thin 1 ½ inch paper strips. Then place them on a serving plate, cover them with plastic wrap and place them in the refrigerator with the other meats.


Rinse the baby bok choy under cold running water and dry them with paper towels. Cut off the ends of each and then roughly cut them into large pieces, about 1 ½ to 2 inches. Place these pieces in a serving bowl and set them aside.


Peel the carrots and chop off the ends of each. Then cut them on a diagonal into thin slices. Place these slices in a small serving bowl and set them aside.


Rinse and drain the snow peas in colander, then place them in a serving bowl and set them aside. Do the same with the white button mushrooms.


Open and drain the cans of baby corn and bamboo. Then place them each in separate bowls and set them aside.


Once all the meats and vegetables are ready to be served, set up the hot pot. An electric skillet works best for the hot pot. Place the chicken broth into the skillet, turn it on high and bring the broth to a boil.


Set out several sets of chopsticks. You will need one set for each individual meat and vegetable, and a set for each person as well.


Set out plates and dipping sauces. You can use any sauce you like. I usually put out hot chili garlic sauce and a mixture of tamari and chopped garlic.


Once the broth boils, set out the meats and vegetables around the skillet. Then have everyone start cooking their own meats and vegetables.


Serve fried rice as a side dish. Make 4 to5 servings.


Editor's Picks Articles
Top Ten Articles
Previous Features
Site Map





Content copyright © 2021 by Lila Voo. All rights reserved.
This content was written by Lila Voo. If you wish to use this content in any manner, you need written permission. Contact Lila Voo for details.