How To Buy, Sell, And Invest In Rare Coins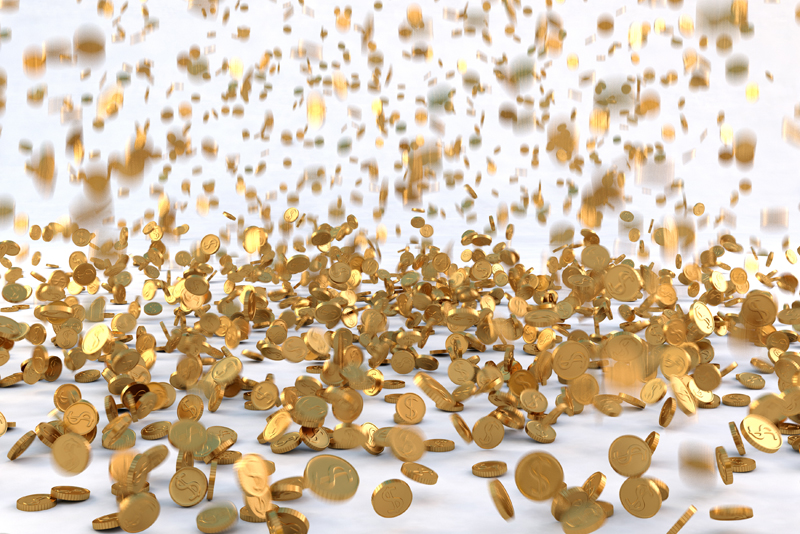 How To Buy, Sell, And Invest In Rare Coins

When it comes to books on coin collecting for the beginning coin collector, there is no shortage of books to choose from. In fact the book "Coin Collecting For Dummies" is easily the best one to start with.

Should you decide that you want to become a coin dealer, the situation is quite different. Even a short Internet search or a perusal of Amazon.com will not turn up much on how to become a coin dealer.

In a few books or websites you will find a few pages or chapters that briefly mention the wonders of selling your coins for profit. But you will be sadly disappointed at the lack of specifics on how to actually become a real coin dealer. Which brings me to the point of this book review.

I recently came across a website that sells a book that promises to make you a coin dealer overnight! Is this possible? I could not find any other reviews or comments on the quality of the book or its promises anywhere online.

The book is entitled "How To Buy, Sell, And Invest In Rare Coins." Copyright 2008. There is no ISBN number listed within the book, so that indicates the book is self-published. Many famous authors have self-published some of their first works. The author listed on the front cover is Francis Dao. The website selling the book is https://www.coinprofits.com. The book is a typical trade paperback, perfect bound book measuring five and a half inches by eight and a half inches.

Naturally, I was a bit hesitant to purchase the book at first. Whenever you land on a website selling something you are interested in, there is always that uneasy feeling about whether you can trust the person selling the item to deliver the product and not scam you or defraud you in the process. I noticed he took PayPal, which does give you some protection.

After reading his web copywriting, I was intrigued about the book. I am no professional copywriter, and as such this is only my opinion of his ad copy.

His first paragraph gets right to the point by asking you if you sincerely desire to become a coin collector. Plus he quickly points out that their aren't many sources available on how to become a coin dealer. As I previously mentioned, that is pretty much the case.

And of course his next paragraph introduces the solution to this problem, his book. What follows are some bulleted comments on what to expect from his book once you buy it and various other paragraphs all designed to guide you into ordering the book.

I am not going to list them here as you can go to his website and read the ad copy for your self. I will say his ad copy is very persuasive and he is not afraid to ask for the order which is what any good ad copy is designed to do. The question is: Does he deliver on his promises?

According to his FAQ on his website, the book is composed of three books with a combined total of over 125 pages broken down into 105 short chapters. The actual page count is approximately 133 counting the table of contents.

The first section is entitled: "How To Buy And Sell Coins." This section lists various ways to buy coins at wholesale prices, something very important if you really want to make money as a coin dealer.

Some of the methods listed are buying coins from the U.S. Mint, from people in your own locale, from local coin dealers, from eBay and various other sources you probably wouldn't think of.

After covering these topics, this section switches to teaching you how to sell your newly acquired coins for a handsome profit. His preferred method is to sell your coins on eBay.

Francis Dao describes many ways to repackage your coins and how to resell them on eBay for higher profits than a lot of your competitors will get for their auction.

Some of his recommendations are to sell "Birth Year Sets" which can consist of a set of U.S. coins available for a given year. These sets could easily sell great around Christmas time alone.

He goes on with wonderful instructions on how to sell mixed lots, other types of starter sets, toned coins and how to sell certain types of paper currency for extra profits.


Lastly, for this section he lists some basic tips on how to set up your eBay auctions. He discusses the importance of pictures, how to set your prices, how to take payments, and how to follow up on your auctions end.

Since eBay is constantly changing their fees and rules about what and how you can sell stuff there, you will need to go to eBay and see what their current fees and rules are.


The middle section is entitled: "How To Invest In Rare Coins." This section alone offers numerous tips on how to invest in rare coins for a profit. He starts out by explaining the coin cycle through supply and demand theory.

The author tells you how to arrive at the fair market value of a coin without buying numerous magazines and price guides, and how to predict the value of gold and silver. Of course it is virtually impossible to predict the price of gold or silver for any given day. What he does offer is great advice on how to determine whether gold and silver prices are likely to drop or rise over time.


Other topics covered are how to spot under valued rare coins, how the grade and scarcity of a coin affects its value, and the difference between PCGS and NGC graded coins.

Also is listed what he considers to be the 6 worst coin investments around. He doesn't pull any punches here. This small chapter alone is worth reading for its advice.

The last section is entitled: ""My Most Secret Coin Secrets." This is by far the most controversial part of Francis Dao's book! His disclaimer for this section states that some of his tips are illegal and that you are totally responsible for your use of the information provided.

In this last section he offers his secret tips on how to get free paper money, well almost free, you have to trade something to get the paper money. But it doesn't cost you anything extra. Also mentioned is how you can get uncirculated rolls of coins for free. The technique is similar for obtaining free paper money.

Other great secrets are how to make U.S. Mint coins worth more and how to set up your own coin grading company. This is one of the controversial tricks in this section. This goes along with his advice on how to flip coins like real estate investors flip houses for profit.

One claim the author makes in his book is that you can become a coin dealer for $20 or less. And I suppose this can be achieved as you will be selling your coins on eBay. I would recommend you have a few hundred dollars available initially to build up your stock of coins.

Overall, this is a great book on how to become a coin dealer in the shortest time possible. As I mentioned at the beginning of this review, there is a serious lack of information to teach you how to start up your own coin business. This book goes a long way towards filling this gap.

The author's preferred method of selling coins is through eBay. I do believe his techniques and methods should also work on other online auctions as well, if you want to broaden your market.

The only shortcoming I find in this book, is that it doesn't explain other ways that coins can be sold. Coins can be sold through mail order and other ways in your own locale for example. With the proper knowledge rare coins can be sold for a profit and this book does instruct you how to do this.

As to learning how to sell coins through these other ways, I suggest you get a good book on how to set up a mail order business. What you learn from one of these books will indeed help you with your online coin auctions.

As a side note, once a upon a time there was a coin dealer's course called the "Master Coin Dealer Information Package" by Ronald Bernbaum. This package consisted of a selection of reports and newsletters. Some of the material is dated, but there is still a wealth of information you could combine with Francis Dao's book to expand your coin business.

Unfortunately the Master Coin Dealer Information Package no longer seems to be available for purchase. It was sold through https://www.coinsecrets.com which now seems to be defunct. My advice is to check on eBay for a set as one does come available occasionally.

My recommendation on Mr. Dao's book is to purchase it if you are serious about starting your own coin business. I have no financial interest in his book and this book review reflects my own personal opinion of his book. The current price of his book is $19.99 plus shipping and handling. The book is well worth the price.

Though I am not a professional proof reader, I found no glaring spelling errors and other grammatical mistakes. With self published books, you never know what you are going to get. Many times they are good books for the information but are riddled with many spelling and grammatical errors, making their reading a challenge.






Related Articles
Editor's Picks Articles
Top Ten Articles
Previous Features
Site Map





Content copyright © 2022 by Gary Eggleston. All rights reserved.
This content was written by Gary Eggleston. If you wish to use this content in any manner, you need written permission. Contact Gary Eggleston for details.