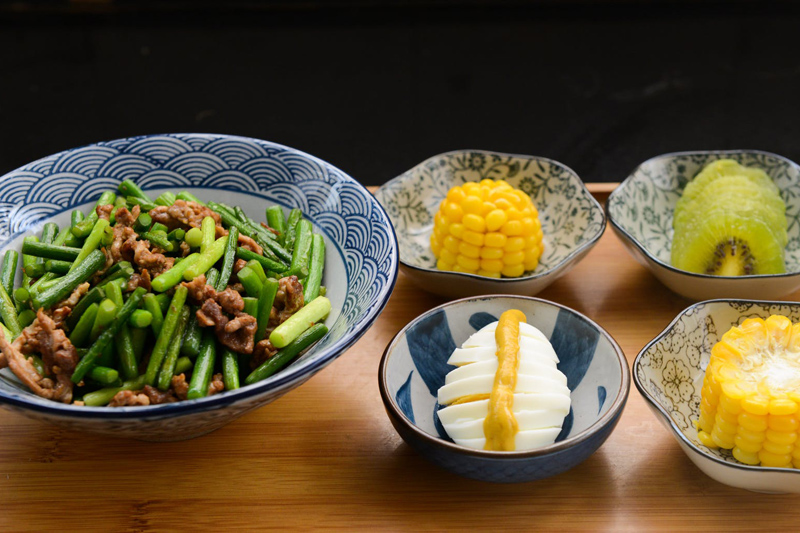 Doughnuts have become popular in many different cuisines. These Chinese doughnuts or donuts are delicious pieces of deep fried dough that are tossed with powdered sugar to create an amazing melt in your mouth feel! Try this recipe and let me know what you think in the Chinese food forum found
here
. Enjoy!
1 cup water
2 tbsp sugar
Pinch of salt
1 ½ cups sifted all purpose flour
3 eggs
2 to 3 cups peanut oil
Powdered sugar or regular white sugar for dusting
In a large saucepan combine the water, sugar and salt. Bring this mixture to a boil, stirring until the sugar and salt dissolve.


Then remove it from the heat and slowly add the flour, stirring continuously until it is thoroughly mixed in.


Place the flour mixture in a large mixing bowl and let it cool.


Once the mixture cools, beat in the eggs one at a time using a mixer on low speed.


After all of the eggs are mixed in, add the oil to a wok and heat it on high until it reaches 375F. Be sure to maintain this temperature as close as possible. Using an oil thermometer makes it easy to do this.


While the oil is heating, set up a work station. Have the dough, an ice cream scooper, and a rack to drain the cooked doughnuts on nearby. I usually just place a cooling rack on top of a cookie sheet to let them drain. Also, I always have a medium sized brown paper bag that I fill part way with powdered sugar. Then once the doughnuts drain, I immediately toss them in the bag so they get nice and coated with the sugar. You can also just sprinkle the sugar on top if you prefer.


Once you have your work area set up and the temperature of the oil reaches 375F, use the ice cream scooper to slowly add about 7 to 10 scoops of dough to the oil. Remember, we don't want to overcrowd the wok so depending on the size of your wok you may want to add more or less scoops. Also, keep in mind that these doughnuts will at least double in size as they cook.


Let them cook until they brown and larger in size, about 7 minutes. Then remove them with a wire strainer and set them on the rack to drain for about a minute. Then either sprinkle them with powdered or regular sugar, or toss them in a brown bag with sugar to thoroughly coat them.


Then continue cooking the dough in batches. Once they are coated with the sugar, place them on a plate to serve. Makes about 15 doughnuts.


Related Articles
Editor's Picks Articles
Top Ten Articles
Previous Features
Site Map





Content copyright © 2022 by Lila Voo. All rights reserved.
This content was written by Lila Voo. If you wish to use this content in any manner, you need written permission. Contact Lila Voo for details.