What To Do With Granddaddy's Coins Book Review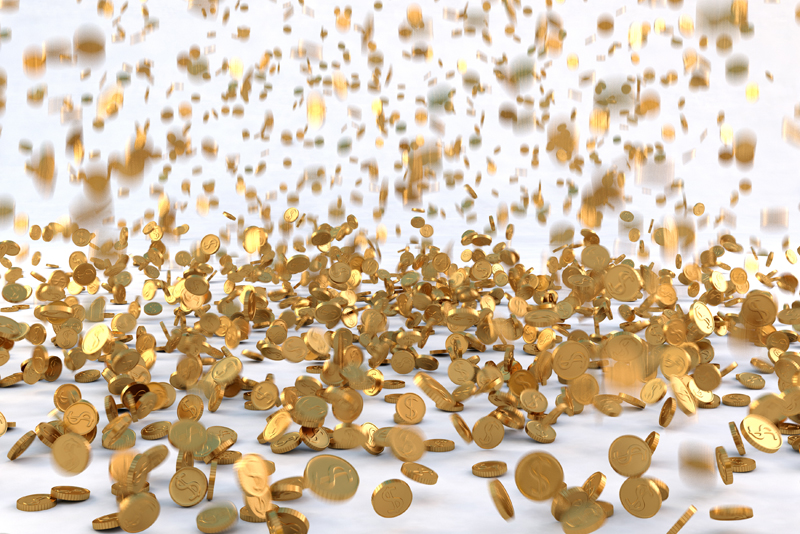 There is no shortage of books available for the beginning coin collector. The situation for the non coin collector is quite different. And by non coin collector I am referring to someone who does not collect coins as a hobby and may have come into possession of some coins from a relative such as their grandfather.

The non coin collector has quite a challenge ahead of him, (use of him covers both genders), determining what kinds of coins he has and what to do with them. As a non collector he may not have any interest what so ever in collecting coins. Yet how does he dispose of the coins without getting taken advantage of in the process?

The book I am reviewing here will provide the answers and guidance that a non coin collector needs to safely decide what to do with a newly acquired coin collection.

The book being reviewed is entitled: "What To Do With Granddaddy's Coins" by Jeff Ambio, ISBN 978-1-933990-24-8. The book is published by Zyrus Press. The back cover lists a price of $14.95. This is a typical sized paperback trade book that measures five and one half inches by eight and one half inches having approximately 160 pages.

The target market for this book is not the beginning coin collector but rather to the segments of the general public who have no knowledge of collecting coins and have acquired a coin collection from a relative or other means.

For simplicity, the author use's Granddaddy as the source of the coins, but the source of the coins does not make a difference in applying the information given in the book. The premise is that you have inherited a cache of coins and you have no idea what to do with them.

The book consists of five major parts and a number of useful appendices. In between the major parts are small summaries on how to build up and expand a coin list which you can use to inventory and value the coins in your new collection. This will be very important once you decide what to do with the coins.

The first part consists of one chapter that recommends some books and other supplies you will need to identify and safely store your coins.

The second part consists of three chapters on how to safely handle and store granddaddy's coins. The most important thing you need to get out of this section of the book is to: NEVER CLEAN THE COINS!!!! I know this may seem like shouting, but more coins have been ruined by cleaning them than you would believe possible. Cleaning the coins destroys the value of them!

This section goes on to describe the proper storing and safeguarding of your coins. There are many types of holders available to store coins in, and Jeff Ambio recommends which ones to use and which ones to avoid using.

In the safeguarding of the coins, he recommends not storing the coins in your home and to definitely not spread it around to your other friends, neighbors, and relatives! Doing so is sure to invite some uninvited guests, otherwise known as burglars or thieves, to pay your house a visit when you aren't around.

The third part consists of four chapters devoted to helping you to identify granddaddy's coins. Here you will learn the importance of setting up a workspace where you can leave stuff out without having to pack it up and unpack it when you come back at a later time to continue sorting through the coins. The kitchen table is out!

Depending on the size of the collection it is going to take you a while to figure out what kinds of coins you have. Mint marks and other strange markings you will find on coins are thoroughly explained so that you will know what they are and what they mean.

The last chapter of this section covers counterfeit and altered coins. While it will take more than this chapter to make you an expert on fake and altered coins, there is plenty of tips here on how to identify the coins that are more likely to be counterfeited or altered to make them seem to be worth more than they are.

The fourth part consists of six chapters on how to value granddaddy's coins. The author explains what makes a coin valuable in the first place. There are too many factors to list here in this short article to explain how coins are graded and valued.

In this section Mr. Ambio lists possible sources granddaddy may have acquired the coins from and how to use this as a shortcut in determining the value of the coins.

In lieu of using this shortcut this, the author divides the coins into ones with face value, coins with a minimal value, and coins with potentially significant value. Mr. Ambio's threshold to determine whether a coin has a minimal or significant value is $100.00. Coins below this value have a minimal value, while coins above this value have a significant potential value.

Also mentioned is the importance of third party coin grading companies. Here he recommends only using two grading companies: PCGS and NGC. These are the top two coin grading companies in the trade.

What he doesn't go into enough detail is that there are many sub-prime coin grading companies that would grade a rusty washer as Mint State. I am exaggerating here some, but if you do some research online, you will see what I am talking about. But if you stick with the companies he recommends, you will not go wrong.

The fifth part consists of four chapters on how to sell granddaddy's coins. Here he helps you to decide what to do with your new coins. You may want to sell them, you may want to learn how to actually collect coins as a hobby, or you may want to give them away.

If you decide to sell them, he covers the pros and cons of using a coin dealer, using an auction house, or what to do if selling the coins isn't one of your options.

The book concludes with five useful appendices that cover a supplies checklist, useful websites, how coins are graded, values of frequently encountered coins, and a list of possible U.S. paper currency that you might encounter with the coin collection.
Last but not least is an excellent glossary of coin terminology and a bibliography.

I highly recommend this book for the non coin collector. Even a beginning coin collector would find this to be a concise guide on evaluating a collection of coins. Sure you could find a lot of this information elsewhere. But this guide puts it all together into one excellent source on how to evaluate coins and to know how to get the best value for them if you decide to sell them for emergency money.

The only shortcoming of this book in my opinion is that it doesn't cover online auctions such as eBay. There are some advantages to selling coins in an online auction, but there are many more pitfalls as well.

If you don't know anything about coins and seriously want to know more about them, buy this book. You will not be disappointed. The review copy of this book is courtesy of Zyrus Press and I thank them very much for the privilege of reviewing it.


You Should Also Read:
Book photo courtesy of Zyrus Press


Related Articles
Editor's Picks Articles
Top Ten Articles
Previous Features
Site Map





Content copyright © 2022 by Gary Eggleston. All rights reserved.
This content was written by Gary Eggleston. If you wish to use this content in any manner, you need written permission. Contact Gary Eggleston for details.