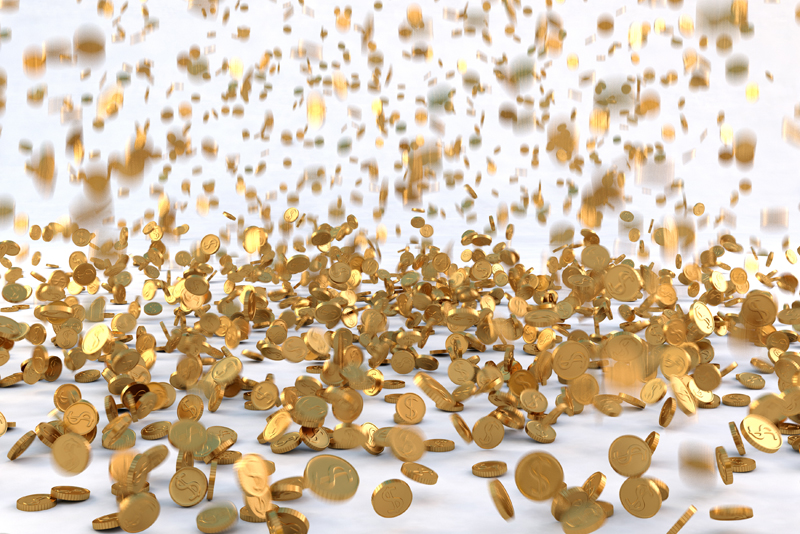 The "grade" of a coin is a shorthand term used by coin experts to reveal and describe a coin's appearance. If one coin collector tells another collector that he owns an uncirculated Morgan silver dollar, both collector's have a concept of the coin's appearance without even seeing it, based upon the claim of the coin's grade.

Grading coins is both an art and a science. While this may seem like some kind of paradox, it really isn't. There are certain standards that relate to grading a coin making it a science. And since it is a human grading a coin, the grader's assignment of a given grade boils down to his professional opinion thus making it an art.

With Mint State coins it is entirely possible for two expert graders to disagree slightly on a Mint State coin's grade where subtle differences in terms of grade can make so much difference in the price and value assigned to that coin.

Even with that said, it is still possible to learn how to effectively grade coins that will rely upon your judgment and not your emotions. Most of the problems in grading coins occur on Mint State Coins. Coins that have seen circulation are generally easier to judge and grade.

Of course coin grading has its own language, terms, and jargon. If you are going to learn how to grade coins you will need to become familiar with coin grading terminology. This will take some time and some study. But there are a number of books available to help you in this process.

While there are various standards used to grade coins, most collectors use the "Sheldon Grading Scale." While this coin grading system has its critics, this is the traditional system used to grade coins. The Sheldon system consists of a combination of letters and a number between 1-70 which is assigned to a coin when it is graded.

Many things determine what grade a coin will be assigned when it is graded:

Strike:

This is the method of stamping or imprinting a drawing or symbol onto a coin blank. Depending on a coin's design, it can have either a weak or strong strike. An example would be the "Type II gold dollar" of which both sides have the highest strike that is perfectly aligned.

Generally the strike is not a key factor in grading a coin except when it is included in a series wherein the coin's value is connected to the strike.

Condition Of A Coin's Surface:

The number of marks on a coin as well as where they are placed is a significant element in grading a coin. While there is no fixed formula on the number of coin marks that sets its grade, there are some regulated standards regarding the significance of the location or positioning of a scratch.

A coin having a deep scratch that is hidden well on its reverse side will not be strictly penalized. However, if that same scratch was positioned on a noticeable or rather obvious central point on the front, such as the cheek on the Statue of Liberty, it is likely to be penalized considerably more.

Patina Or Luster:

A coin can have a wide variation of textures on the surface, influenced by design, the metal that used, and the "Mint of Origin." Textures can include frosty, satiny, prooflike, and semi-prooflike.

In terms of grading the coin when examining a coin's surface, two things need to be considered; how much of the original skin is left intact, and the location and amount of marks on the coin.

Luster is very important especially when determining whether a coin is circulated or uncirculated. A coin in Mint State is, free of abrasion and wear technically and must not have any significant breaks in its luster.

Color:

This is a very subjective element in grading a coin. For instance a "gold coin" showing dark green-gold pigmentation may be unattractive to one collector and very attractive to another collector.

Since gold is a rather inert metal in that it is not prone to as much color variance such as applies to copper or silver. Although you can find wide ranging colors on many gold coins.

Most U.S. gold coins have been dipped or cleaned and do not display their original color anymore. As coin collectors became more knowledgeable, many of them started to become attracted and fascinated to coins having their original natural color. In most coin series, it is virtually impossible to locate original coin pieces.

Eye Attraction And Appeal:

Color, luster, strike and surface marks come together and comprise the "eye appeal" of a coin. And of course this can be a subjective element. A coin with superior "eye appeal" can be strong in one aspect, such as having an exceptional luster, but is not as strong in another area such as its strike.

A given coin can be undesirable in one aspect yet good enough in all other aspects to be considered as "below average" in its "eye appeal."

Knowing how to grade a coin is very important so that you have an idea of the value or price of a coin that you are considering buying or selling. If you are new to coin collecting, seek out a suitable expert or increase your knowledge when buying or selling your coins.



Related Articles
Editor's Picks Articles
Top Ten Articles
Previous Features
Site Map





Content copyright © 2022 by Gary Eggleston. All rights reserved.
This content was written by Gary Eggleston. If you wish to use this content in any manner, you need written permission. Contact Gary Eggleston for details.