Ten Healthy Substitutions When Baking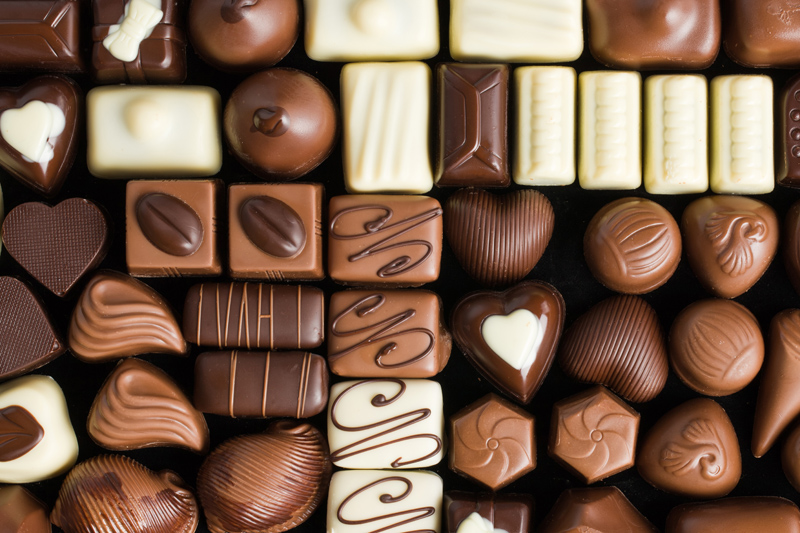 I have compiled a list of 10 baking substitutions to keep your chocolate desserts healthy. These substitutions may alter the taste and texture of the finished product. I suggest playing with the substitution amounts until you are happy with the results.

Ten healthy substitutions when baking:

1. Some recipes require a significant amount of fat in the form of oil or butter. Pumpkin is a great way to lighten things up. Replace the oil or butter with an equal amount of pumpkin puree. I suggest substituting only 1/3 or 1/2 of the butter or oil with pumpkin. The pumpkin keeps the recipe moist.
2. Applesauce is a great substitution for oil or butter. Follow the same rules as when using pumpkin puree as a replacement.
3. Applesauce can also be used to replace some or all of the sugar. Replace the sugar with equal parts applesauce. For every cup of applesauce reduce other liquid in the recipe by 1/4 cup.
4. Canola oil is a healthy alternative to butter. It is lower in cholesterol. In most recipes you can replace all the butter with canola oil. Or replace half of the butter with an equal amount of oil.
5. Flaxseed has been gaining popularity as a top health food. Replace some of the flour in a recipe with ground flaxseed; 1/4 cup of flour can be replaced with an equal amount of ground flaxseeds.
6. Replace the fat with equal amounts of shredded zucchini. Zucchini has high water content and will add moisture. Zucchini adds vitamin c and potassium.
7. Almond flour is a great flour alternative for those baking desserts lower in carbohydrates. Almond flour will also add a great source of protein. Replace 25% of your regular flour with almond flour.
8. Garbanzo flour (also known as chickpea flour) is another healthy substitute for some of the flour in your recipe. Once again replace only 25% of all purpose flour with this gluten free flour.
9. Honey is a natural way to replace sugar. Honey is sweeter than sugar and therefore you will use less. For every cup of sugar use ¾ cup of honey. Because honey is a liquid you will need to reduce the liquid in the recipe. For every cup of honey reduce other liquid by 1/4 cup.
10. Agave nectar is a natural sweetener that has a low glycemic index. For each cup of sugar use 2/3 cup of agave nectar.

Enjoy and sweeten the soul with chocolate!





Related Articles
Editor's Picks Articles
Top Ten Articles
Previous Features
Site Map





Content copyright © 2022 by Michelle Matile. All rights reserved.
This content was written by Michelle Matile. If you wish to use this content in any manner, you need written permission. Contact Brandii Lacey for details.