Tiger - Tigers - Tigers as Pets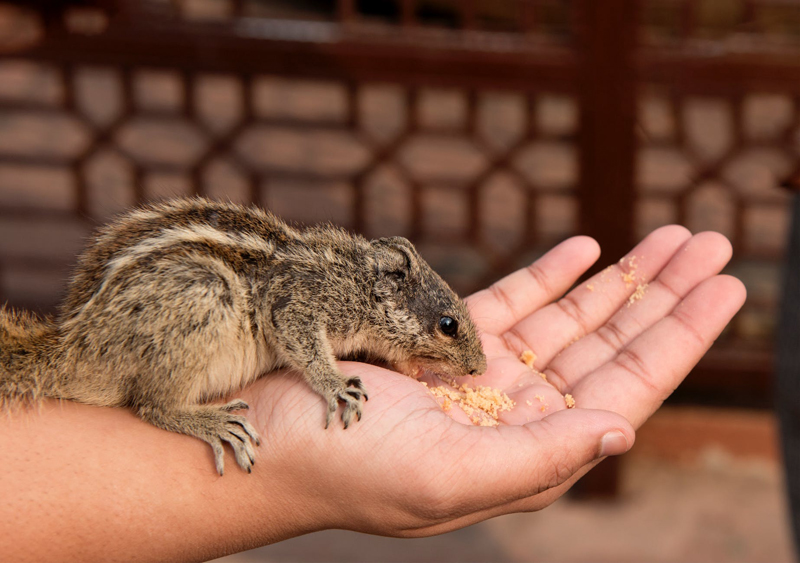 The tiger's population has been reduced by 95% since 1900. To this day poachers continue to kill tigers. Their body parts are sold for traditional Chinese medicine. The tiger's habitat nearly destroyed. In the last 60 years three sub-species of tigers have become extinct. These three sub-species are Bali tiger, Caspian tiger, and the Javan tiger. This leaves only five sub-species of tigers left on the planet.
The five remaining tigers are Bengal tigers, Indo Chinese tigers, Siberian tigers, South China tigers, and Sumatran tigers. It is estimated there is just over 4000 tigers, a combined total of these five tigers, left on the entire world.
There are approximately fewer than 20 wild South China tigers. The Siberian tiger remaining populations are estimated at around 400. The Sumatran tiger wild populations are estimated as low as 400 and their numbers are dwindling rapidly.
Bengal Tigers
Konrad Wothe
Picture of Bengal tigers
China recently announced they had over 6000 tigers in captivity. Many people are concerned that their tiger farming my increase the demand for tiger products.
Captive breeding programs in place potentially seem like a glimmer of hope of saving the dwindling tiger populations; though it may be a false hope do to the lack of knowledge of genetics and the expertise to successfully run such programs. Many captive breeding programs have inbred tigers to the point of genetic manipulation; these tigers don't look anything like what a tiger should look like.
The United States is attempting to tighten regulations on captive tigers. Some people may argue that the only chance of tigers surviving extinction is captive breeding programs.
Which brings us to pet tigers can you even buy a pet tiger? Evidently the answer is yes. I made the attempt to buy a pet tiger and found I could buy one for around $14,000. This tiger merchant has been selling tigers worldwide since 1984. I found an interesting statement "Tiger is probably the strongest feline predator on earth, but you will discover that it can be a lovely pet as well, loyal, friendly and TOTALLY HARMLESS," from BuyTigers.com.
What would it take to care for this tiger should I purchase one. I said one, and the website clearly states they only sale one per single customer because more than one tiger is not safe. I know too many people with more than one tiger. So, do they really sale tigers online? Without physically ordering one or having first-hand knowledge of someone ordering and receiving one I would not know. I also found tigers for sale in classifieds from many different sources; the cost of a tiger cub averaging around $100,000.
A Siberian tiger at the M...
Michael Nichols
39x49 Fine ...
Siberian tiger

I am writing this as a neutral individual when it comes to a tiger as a pet. However, I get mad as heck when I see an animal exploited or injured for any reason. I certainly have nothing against properly managed captive breeding programs. With close management and monitoring from geneticists making sure the genetic pool was pure from both the male and female tiger and no possibility of inbreeding.

There are two sides to every story. There are animal rights activists that want you to think the tiger is not managable. That no person that could possibly successfully handle a tiger. The stories of tigers killing their owners are exemplified, its not the everyday occurance of tiger ownership.

There are extremes but the truth falls somewhere in the middle.Yes they are large, strong, and capable of killing, but the only time you see stories of tigers and their owners is when something tragic happens. I would love to see stories demonstrating the every day lives of tigers and their owners.

All animals including tigers, and humans for that matter, have individual personalities. These personalities vary a great deal. You cannot generalize what any animal's behavior will be explicidly. You cannot do this with any exotic pet.

After talking to several people who have or have had pet tigers the best piece of advice I can give is volunteer at a facility, especially a facility that has grown adult cats. Talk to people who have adult cats. Please don't turn into a pet tiger owner that has a pretty cat in a cage, unable to handle the cat any longer. Your prior experience with tigers will vastly improve your success rate in raising a tiger from a cub to a full grown adult. There are many more pet tigers than you could possibly realize and usually all goes well.

Owning a tiger is a lifetime commitment with a tiger's lifespan of 20 years or so, you can't just decide to give up your tiger to your local animal shelter.

You must have the proper permits with the United States Department of Agriculture (USDA) as well as state licenses or permits. There are stringent requirements you must follow, just one example, perimeter fencing. There are still a few states in the United States that allow large cats. There will most likely be certifications from the county and local levels. Be sure to find out what local policies are. You will find that whole procedure is very complicated considering you are dealing with an endangered animal. You will have regular inspections.

Choosing to have a big cat is a huge responsibility. I doubt if many people can possibly fathom how much is involved. The initial expense is enormous; two of these expenses would be caging and equipment.

Day to day cost of owning a pet tiger – just feeding the cat alone will cost a bundle. You can't feed a tiger cat kibble, they require 9-18 pounds (around 6% of the tiger's body weight) of raw fresh meat daily. There is a great deal to learn about nutrition alone.

Another huge obstacle will be finding a veterinarian both knowledgeable and willing to take on a tiger. This is certainly something that must be solved before applying for a license.

One avenue to explore would be pet adoption. The more time you spend volunteering and the more large cat owners you meet and get to know, may present an opportunity for cat placement.

You will find sources to find tiger breeders under subjects and breeders and sellers.

You will face many trials and tribulations being a tiger owner. There is a great deal to learn.

Next chapter; how to take care of a tiger.

Have you ever dreamed of a tiger as a pet, even as a child. What are your thoughts on pet tigers, captive tigers, and captive breeding programs.

Video and tiger pictures
YouTube baby tiger video
Another youtube baby tiger video tiger baby video

Video of 13 foot 900 pound Siberian Tiger Siberian Tiger


Connecting the behaviors of the domestic cat to their distant cousin. Very interesting book!

Do Cats Hear with Their Feet?: Where Cats Come From, What We Know About Them, and What They Think About Us


My book Ferrets: A Complete Guide available in paperback, Kindle, and PDF. All five star reviews! FERRETS: A Complete Guide


Kindle Version of Ferrets: A Complete Guide,/b>

Ferrets: A Complete Guide





Diana Geiger Exotic Pets Editoron


Subscribe free to the exotic pets newsletter. It is quick and easy Just glance to the right or scroll a bit to the bottom and subscribe. I will only bug you once a week :) Be the first to be in the know! Your information is always private!

I am also the Bird editor if you enjoy pet birds subscribe to the Birds newsletter. Birds BellaOnline


This site needs an editor - click to learn more!

You Should Also Read:
Complete Exotic Pet Index
Ferrets - A Complete Guide Paperback and Kindle
Exotic Pet Shopping (the safest for your pets)




Related Articles
Editor's Picks Articles
Top Ten Articles
Previous Features
Site Map





Content copyright © 2022 by Diana Geiger. All rights reserved.
This content was written by Diana Geiger. If you wish to use this content in any manner, you need written permission. Contact BellaOnline Administration for details.