Strange Chocolate Covered Treats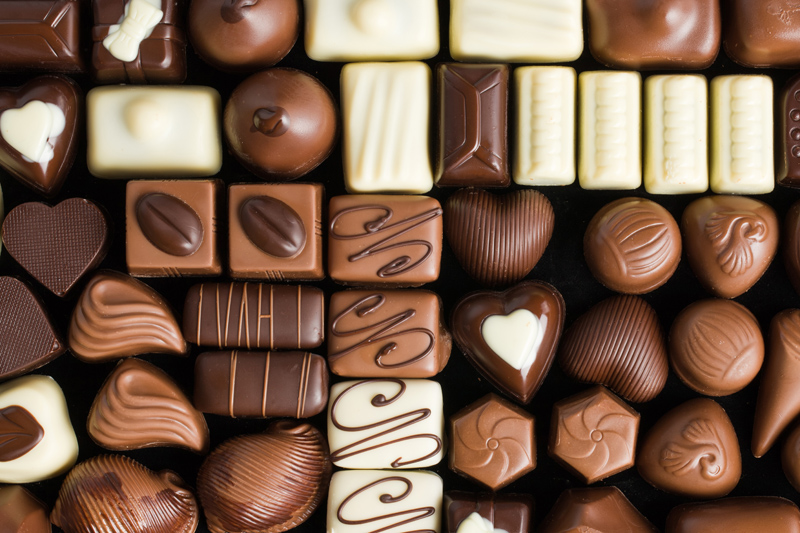 Are you daring with food? Willing to take risks with your taste buds? If unusual food combinations pique your curiosity then these unusual chocolate covered treats may be for you.

Ten Strange Chocolate Covered Treats

1. Chocolate covered French fries.
2. Chocolate covered beef jerky.
3. Chocolate covered pork loin with caramel.
4. Chocolate covered chili peppers.
5. Chocolate covered bacon.
6. Chocolate covered squid.
7. Chocolate covered insects (ants, cockroaches, or crickets).
8. Chocolate covered onion.
9. Chocolate covered pickles.
10. Chocolate covered baby back ribs.

Depending on your palate you may be turned off by the list. Others may be excited by the chocolate possibilities. Those who are willing to experiment with chocolate covered bugs are far and few. However, experimenting with the sweet taste of chocolate and the spiciness of chili peppers is more likely. Chocolate combined with the salty flavor of bacon has grown in popularity. A local candy store in my area is noticing a recent demand for this delicacy. Many of the chocolates can be ordered online or you can make them at home. If you are feeling adventurous start chocolate dipping!

Chocolate Covered Bacon Recipe

Ingredients:

1 package of bacon (a package of bacon is typically about 1 lb.)
1 bag of milk or dark chocolate melts (a bag is usually around 12-14 oz.)

Directions:

1. Preheat oven to 400 degrees.
2. Lay the bacon on a cookie sheet and bake for 20 minutes or until they start to crisp.
3. Take out bacon and lay on a paper towel or napkin covered plate to absorb some of the grease.
4. Allow the bacon to cool.
5. Melt the chocolate in a double boiler.
6. While the chocolate is melting line a cookie sheet or plate with wax paper.
7. Once bacon has cooled and the chocolate has melted it is time to dip.
8. Dip each piece of bacon in the melted chocolate.
9. Place on wax paper.
10. Once you have placed all the chocolate dipped bacon on the wax paper freeze for about 10 minutes to harden.

After trying the chocolate dipped bacon you may be courageous enough to tackle another snack on the list.

Sweeten the soul with chocolate!




Related Articles
Editor's Picks Articles
Top Ten Articles
Previous Features
Site Map





Content copyright © 2022 by Michelle Matile. All rights reserved.
This content was written by Michelle Matile. If you wish to use this content in any manner, you need written permission. Contact Brandii Lacey for details.